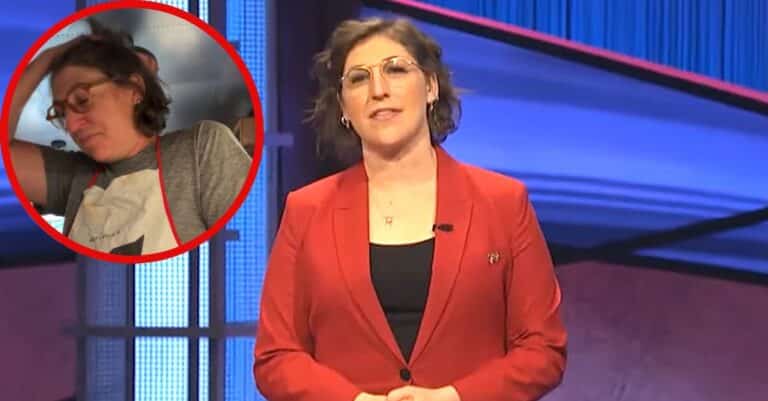 Mayim Bialik, 46, has been busy sharing the job of hosting Jeopardy! with Ken Jennings. However, her routine has been interrupted, as a June 19 social media post reveals Bialik tested positive for COVID-19. She also has conditions that make her immunocompromised, further complicating the situation for her.
Upon hearing the news, fans sent a flood of well wishes to her social media posts. She shared news of her diagnosis on her main Instagram page, as well as a longer video on her Bialik Breakdown page, in which she shares further details of how she's been feeling.
Mayim Bialik says she has COVID-19
View this post on Instagram
On her social media pages, Bialik discussed her recent COVID-19 diagnosis. Her main page has a post captioned, "I have COVID," and directs followers to Bialik Breakdown. There, a seven-minute video details what she's been feeling. According to both posts, Bialik has been vaccinated and received her booster; in the past, her stance on vaccines had been the cause of some debate and prompted Bialik to specify that she and her kids did get vaccinated.
In her longer video, Bialik told followers she planned on settling down with some tea. The video shows her looking weary; regarding the virus, she sums up its effects with, "It's no joke over here." Her statements are broken up by some sniffling reminiscent of an allergy attack. She is armed with tea mixed with lemon and turmeric, as well as potent vitamin C, D3, and a neti pot, among other recommended treatments for the symptoms.
Bialik may feel COVID-19 severely due to her health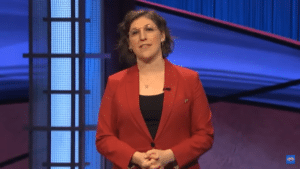 Bialik was diagnosed specifically with a breakthrough case of COVID-19. Contracting this novel case caused her mental distress, as she admitted, "I will say that something that I hadn't kind of anticipated is I have a new level of anxiety about going out. Part of me feels guilty that I went out. I feel sad and I'm worried about the world again … I know the intensity will pass when I'm feeling better hopefully but right now it just feels like 'OK, I live in my house."
Bialik also shared that she has a thyroid condition and suffers from asthma; she is considered immunocompromised. Conditions such as this can leave a person prone to experiencing the virus in a more severe way. Hearing this, fans reached out wishing her well, writing, "Sorry you have COVID. Hopefully it will be mild and short lived. Wishing you healing thoughts." Another said, "Feel better! Green/black tea with honey and lemon really helped me." Fortunately, a few days later, Bialik informed fans that she was steadily feeling better during her bout with COVID-19.
Get well soon!