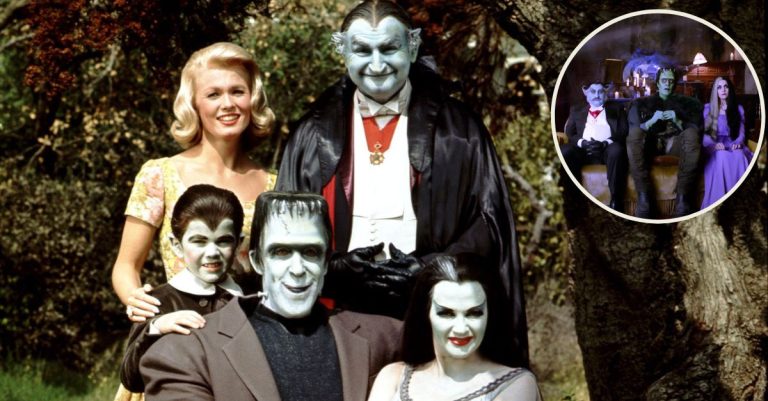 It's official—Rob Zombie's Munsters reboot trailer is here and in black and white. The trailer (and cast) showcases Jeff Daniel Phillips as the patriarch of the family, Herman Munster, Sheri Moon Zombie as Lily, Daniel Roebuck as Grandpa. Also included in the cast are Richard Brake, Sylvester McCoy, Jorge Garcia, Catherine Schell and Elvira actress Cassandra Peterson.
While plot details for the reboot are not yet known, fans are speculating that it could follow the original show's synopsis of a family of monsters just trying to live amongst the typical American suburbs.
New 'Munsters' reboot trailer pays homage to original '60s show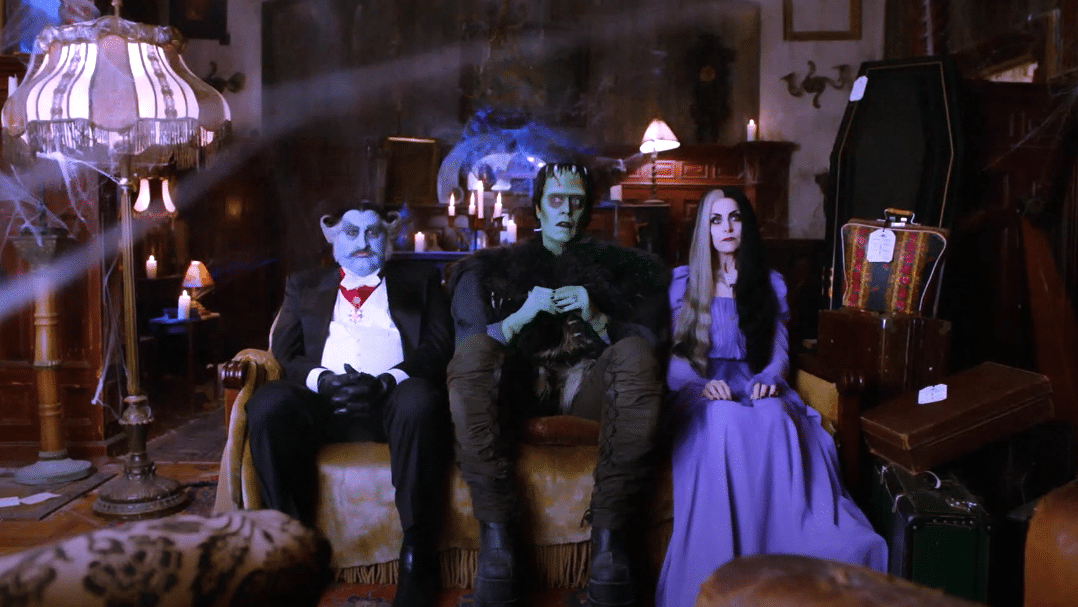 Fans can be sure to get their dose of nostalgia watching the trailer, too, as it opens with the familiar theme music and introductions of all the Munsters family members. Fans can't forget how Herman Munster just barges through the door, shrugging it off as he laughs and walks away, followed by his wife Lily, and the rest of the gang. It certainly is a nod to the timeless classic we all know and love—and the trailer is in black and white, too (while the actual reboot itself will be in color)!
The teaser trailer ends with the three main cast characters sitting on a couch in silence before Grandpa delcares, "Now what?" in a much welcomed self-aware sense of humor.
Zombie spoke to EW about the reboot, saying, "I knew that if I went in and demanded 'This movie's going to be in black and white or forget it!' we would not be talking about the Munsters right now, because it would have never happened. I guaran-fucking-tee it. But what I did do is I made the colors sort of hyper-real. I noticed when the actors were in their makeup and they were just walking around, getting lunch or whatever, they looked like cartoon characters come to life. They were just so insanely colorful. I was like, I have to light the movie in the same fashion. It really seemed at all times like a live action cartoon, which was really exciting."
View this post on Instagram
Check out the teaser trailer below: