Elvis Presley, the King of Rock and Roll, died on August 16, 1977. Not long after his death, his father Vernon was featured in an interview broadcast to explore Presley's early life. Those days, according to Vernon, were marked by rejection and disapproval.
Elvis, however, faced it all and refused to change into what people wanted him to be. Vernon also spoke of his son's courage, character, and integrity, which he witnessed during Elvis' humble upbringing and eventful career.
Vernon Presley gave insight into Elvis' early days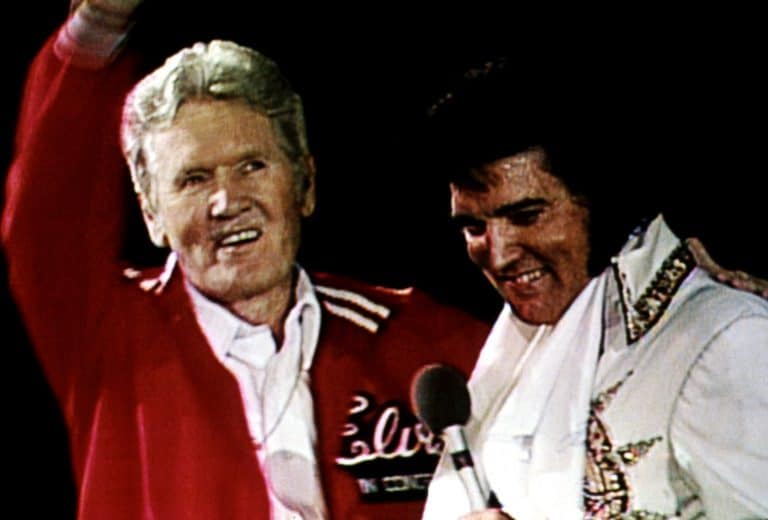 According to Vernon, Elvis Presley's first time in the spotlight came before he was even a teenager. "He was nine years old," Vernon revealed. "It was a school competition-type thing. He won third prize, singing Old Shep. At that time he couldn't make no type of music (with instruments). He just sung the song, that was it."
RELATED: What Happened To Vernon Presley, Father Of The King of Rock And Roll?
According to Vernon, even when Elvis breached outside these humble roots, he himself stayed humble. "One thing that was good, he never changed his feelings about people or anything," he explained. "I'm sure he was very happy with his success and all the things that happened to him… but it didn't make him think he was something that he wasn't, you know."
Fulfilling destiny
Then, when Elvis did reach his teenage years, he sat his father down and shared some of his dreams of proper stardom. Even then, Vernon knew his son was different. "Well, in some ways and some of the clothes he wore was different," Vernon reflected. "The way he wore his hair was quite different to what there was back then, you know."
He went on, "And he was criticized quite often about it and it really didn't bother him and he didn't change it and he went on (keeping it) like it was anyway." He also revealed, "At the time he was more interested in gospel singing and quartet singing. So he tried two or three different young groups to get in with them and they were either full or didn't think he could sing good enough, I don't know what happened."