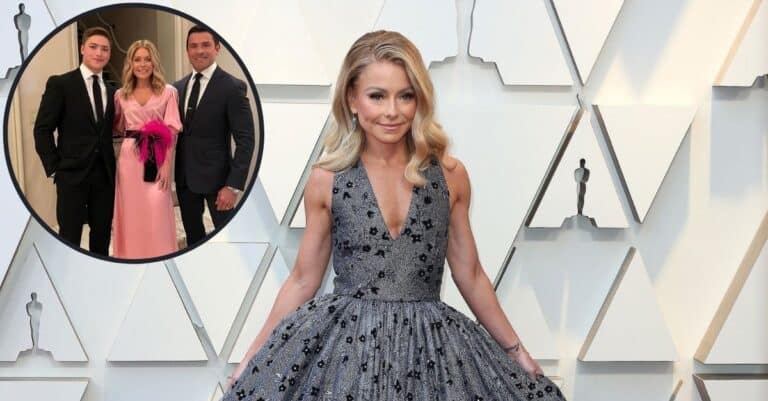 Actress and host Kelly Ripa recently posted a snapshot on her Instagram of her with her son, Joaquin, and husband, Mark Consuelos. The picture showed their looks for the Gaynor Gala. Kelly wore a light pink short-sleeved dress with a black belt and hot pink feather boa attachment.
As expected, fans took turns expressing their admiration for the couple. They commented on their looks and their family in general. Part of the people who commented on the post was another celebrity, Lisa Rinna. She captioned the picture with "I typically don't post twice in one day, but this is a special occasion 💕#gaynorgala 💚"
Lisa Rinna Teases a Future Marriage between Daughter and Kelly Ripa's Son
View this post on Instagram
In her comment on Kelly's Instagram post, Lisa teased a future marriage between Kelly's son, Joaquin, and one of her daughters, Amelia or Delilah. "Post away!!!! I love the last name Consuelos remember that I love that last name," she happily commented.
Kelly also responded to the star's comment. "@lisarinna I'm working on my end" Other fans also jumped on the conversation and made their input known. Some of the comments written are, "Doesn't Delilah Belle Consuelos sound AMAZING OR Amelia Gray Consuelos."
"haha. Love that idea!! But can you all leave some good looks for the rest of us? Just spare a square?"
Joaquin is currently back with his family in New York City, away from his current home in Michigan.
Kelly Ripa's Son is a Lookalike of his Dad
Fans have also commented on how much Kelly's son, Joaquin, looks like his dad. Both father and son wore a smart black suit, which looked good on them. Some of the comments read, "He looks just like Mark, very handsome young man," and: "Joaquin looks so much like his dad. Very good looking family." Another fan added: "Your son looks more like Mark than Mark does!"
Joaquin turned 19 early this year, and he'll likely return to college soon, where he's also a member of the wrestling team at the University of Michigan. While commenting on Joaquin's 19th birthday, Kelly explained how emotional she was about his growth over the years.
"When you see how tiny he is in his first wrestling tournament, he's so skinny and so tiny. And I was like, 'Hopefully this is just a phase.' But compared to now, it's just like… I just can't really explain it to you," she said.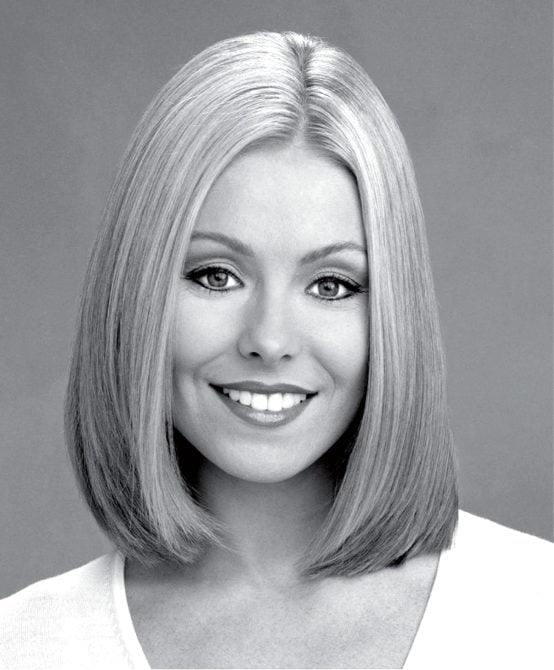 "You blink, and when parents would say this to me, I would tune them out… cause they would say, 'You know, the days are long but the years are short,'" Ripa continued. "And I'm sitting there with three kids going, 'The years are long too!' You know what I mean? And then suddenly you blink and they're gone."
Kelly and Mark are also the parents of Michael and Lola. Lola is a 20-year-old aspiring singer. She's at New York University studying music. She's paving her path in the entertainment industry, while Michael, their eldest son, is an actor who is also doing well for himself. He studied film also at New York University.