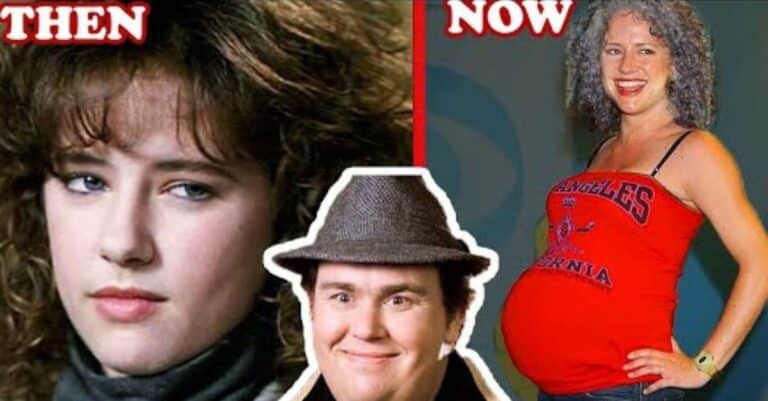 Who could forget Uncle Buck? I certainly didn't. but maybe you did, so quick reminder, this is truly a classic '80s comedy from the legendary writer-director John Hughes. After the success of my favorite thanksgiving film, Planes Trains and Automobiles, Hughes teamed up with the iconic John Candy for a second time. About a ne'er do well Uncle who through a series of unfortunate events is the only candidate left to watch the kids while Mom and Dad go check on Grandpa. Turns out there is a bit of a learning curve to this watching kids thing. Especially when one of your responsibilities is a spry, quick as a whip, spunky as all get out… 17-year-old girl. Yikes, is this a horror movie? Nope, it's hysterical, and it helped launch the career of Macaulay Culkin, soon to be of Home Alone royalty. Sadly, this was one of John Candy's final roles, and it helped cement him as a comedic legend that generations would enjoy. So let's revisit the Russell family and see what the cast of Uncle Buck is up to today. This one is a doozy so be sure to watch until the end.
John Candy (Uncle Buck)
Buck Russell, also known as the famously hilarious Uncle Buck is a rough and tumble kind of guy tasked with babysitting his brother's kids in their suburban home. BUT Uncle Buck is a fish out of water and the dryer perplexes him, so he microwaves the wet clothes. Because that's what Uncles do! John Candy began acting in 1972, quickly, rising to fame as a member of the Toronto branch of the Second City and its Second City Television (SCTV) series. The first time he grabbed the public's attention was his critically acclaimed role in 1985's Summer Rental.
The success of this role lead him to work with legendary Mel Brooks on the timeless comedy Star Wars Spoof Space Balls in 1987. He was on fire in the '80s and was unforgettable in the John Hughes written 1988 comedy The Great Outdoors. The fire kept growing… because next he did Planes Trains & Automobiles alongside Steve Martin. A Holiday staple and phenomenal film. The dude sells Shower Curtain Rings. So good. And in his career that ended far too early, he worked with some legendary directors. Along with Hughes and Brooks, do you remember him in Oliver Stone's JFK in 1991?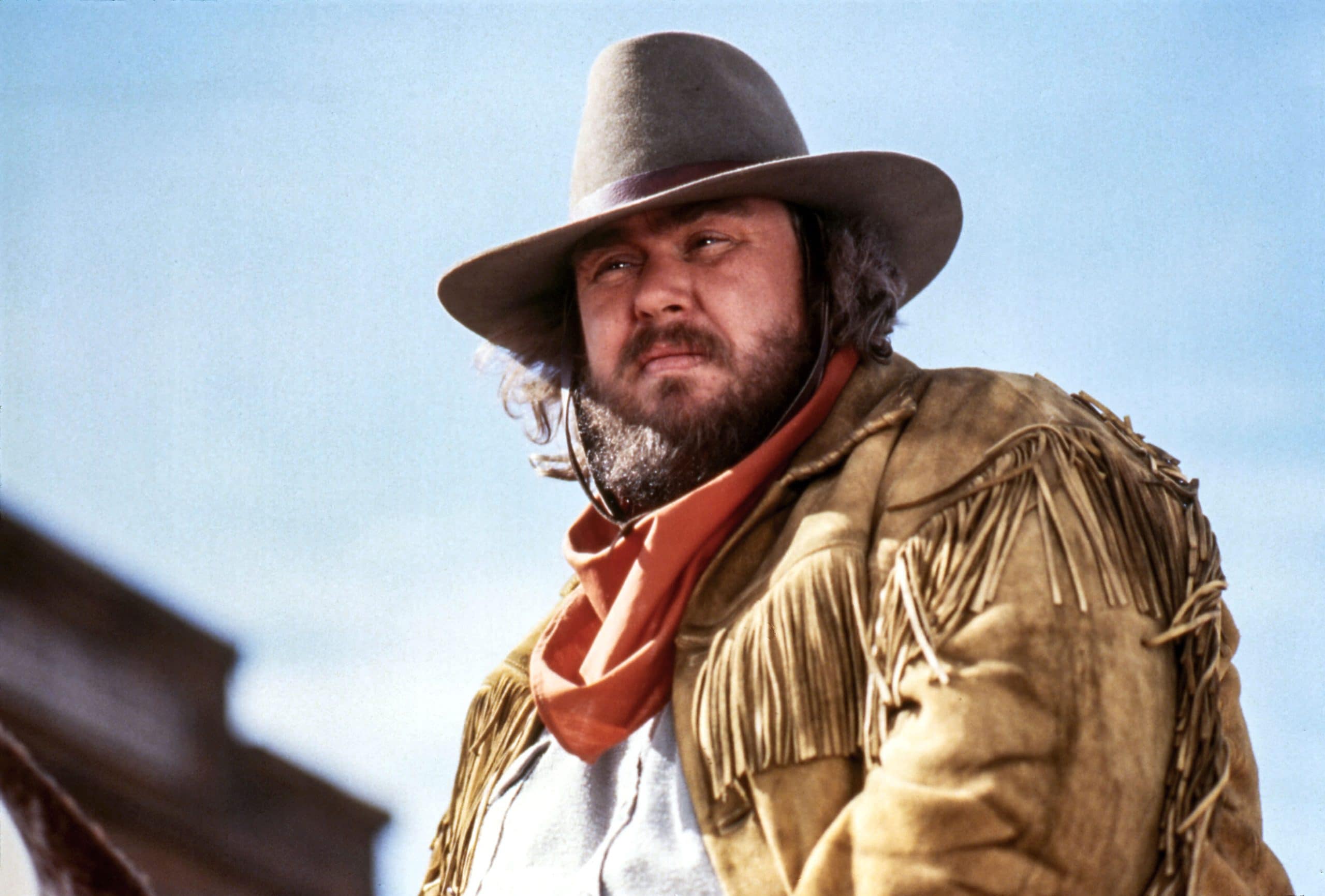 Sadly, Candy's life and career came to a sudden end when he died from a heart attack at 43 years old in March 1994. He was actively participating in a number of now-shelved projects, which have all been deemed to be "cursed" because Candy, John Belushi, Sam Kinison, and Chris Farley were each attached to one of the projects and died before they could make any of the films. Tragic, but we'll always remember him as this happy-go-lucky guy with a big heart.
Amy Madigan (Chanice)
Chanice is the longtime girlfriend of Buck and the proprietor of a tire shop. She and Buck make a perfect pair. Amy Madigan began in Hollywood in 1981. But before acting, she sang lead for the band Jelly, whose only album, A True Story came out in 1977. She famously appeared in Playboy in 1978 covered in jelly to promote the band. Her rise to fame was quick as she was nominated for Best Supporting Actress for the 1985 film Twice in a Lifetime. She was also nominated for a Primetime Emmy and won a Golden Globe for her performance in the 1989 television film Roe vs. Wade.
But if you don't remember those, you'll probably recall her support to an extent wife of the build-it-yourself Kevin Costner in Field of Dreams. She got to play the mother of the future Buck niece, Gabby Hoffman, more on her in a second. Today she's 71 years old, and still working constantly, we last saw her in Season 1 of Penny Dreadful: City of Angels, as well as playing the Principal in 2021's Antlers. She married the great Ed Harris in 1983, and the couple has one child together, Lily Harris. Lily and Amy are two of the four cast members, along with Robert Duvall, in the upcoming Ed Harris written and directed the film, The Ploughman. What a talented family.
Macaulay Culkin (Miles Russell)
Miles Russell is the responsible son of Bob and Cindy, a good kid, nothing like his future Kevin McCallister. His back and forth with Buck is a highlight of the film for me. A fun fact about that interrogation, John Candy wore Culkin's lines on a notecard on his forehead, so the boy could quickly retort each answer, and boy did that trick work. Such a gem of a scene. Culkin is one of the most successful child actors of the '90s, and probably of all time. He got his start in the mid-'80s, but Home Alone in 1990 and its sequel in '92, continued the boy's steep climb to box office heaven.
He had proven he could do comedies, and Richie Rich in 1994 continued that theme, but in '93, he co-starred with Elijah Wood in The Good Son, and Culkin was really terrific being pretty creepy. Then he took a break from acting for a few years before returning in 2003, with a guest appearance on the show Will & Grace. Most recently, we saw Culkin on Danny McBride's HBO comedy, The Righteous Gemstones. He's currently 41 years old, and recently welcomed a son with his partner Brenda Song. We hope the new family is happy and healthy.
Elaine Bromka (Cindy Russell)
Cindy Russell is the momma of the fam and the most hesitant to allow Buck to watch the kiddos. And I just have to say, she is so fantastic in this film. Her disdain for Buck is palpable and with a face that can make me crack the heck up. Elaine Bromka is probably best known for her Uncle Buck role, she is probably best recognized for her Days of our Lives arc in 1992.
Her film roles are few because she works constantly on stages across the country. She co-wrote the one-woman play Lady Bird, Pat & Betty: Tea for Three, in which Bromka portrayed First Ladies Lady Bird Johnson, Pat Nixon, and Betty Ford. Has anyone out there seen it, I know she tours with it some? Today Elaine is 72 years old and has been married to Frederick Phillips since 1976.
Jean Louisa Kelly (Tia Russell)
Tia Russell is 17 years old, too cool for school daughter, who Uncle Buck has to work extra hard to win over, but hey, it's pretty much the main struggle of the film. Kelly is really great in the film, being angsty and cocky, just like a teen should. Jean Louisa Kelly's acting in Uncle Buck is sometimes over the top, but it's because it's her first-ever acting experience and she just kept on rolling after that.
You'll probably remember her from Mr. Holland's Opus in 1995 because I genuinely think everyone has seen that film. It's really good. In the late '90s, she began some TV work, like a guest spot as Nurse Diane on Mad About You, which we have an entire cast then and now for you to revisit after this one. She carried that sitcom success into her biggest career opportunity… from 2000 to 2006, she starred as Kim Warner in the family sitcom, Yes, Dear.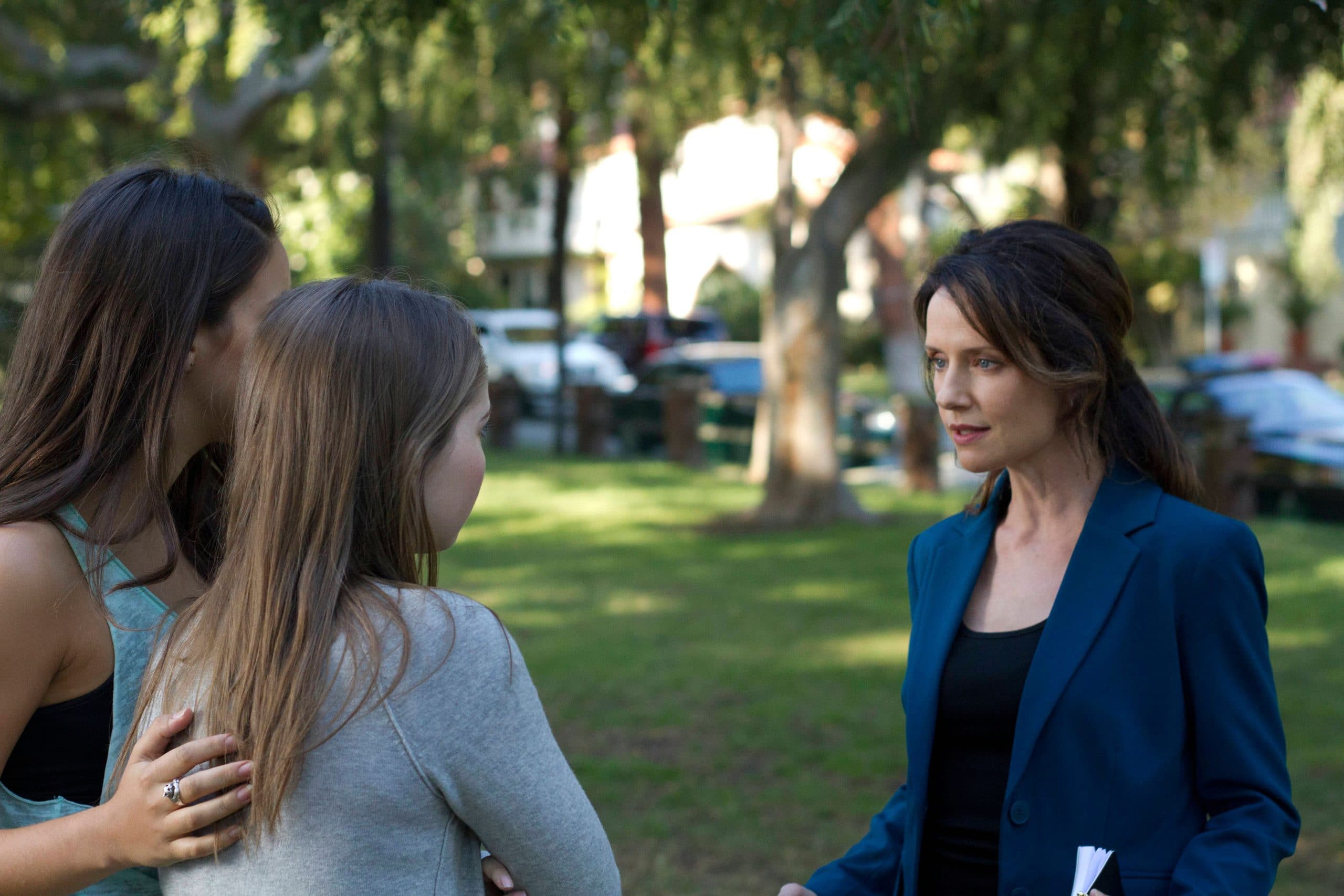 Aside from acting, Kelly also has some singing chops, too. She released an album of children's music called Color of Your Heart in 2013, and in 2017 she released a full-length album titled For My Folks. Today Kelly is 50 years old and still crushing it. We last saw her in the horror film Malignant in 2021, and she's awaiting the release of her next high-flying film, the new Top Gun: Maverick coming out soon. What a career.
Garrett M. Brown (Bob Russell)
Bob Russell is Buck's brother and husband to Cindy. Garrett began acting in 1979 and found success on TV, with a recurring role in the mid-'80s What A Country, and then 100 episodes of Sisters in the '90s. Other notable roles include the main character's dad in 2010's Kick-Ass and its sequel in 2013. Most recently, he was the titular role in Hello, My Name is Frank which won him the Best Actor Award at the Manhattan Film Festival. He's 73 today, and if you didn't watch him as Lou Brown in the OJ series, American Crime Drama, you should, it's from 2016 and it's an acting clinic for sure.
Gaby Hoffmann (Maizy Russell)
Maizy Russell is the youngest daughter of Bob and Cindy, and aside from forcing Buck to sleep in the same bed with her, resulting in Buck on the ground, she's a delight. As she was in all films. Beginning in 1989 at just 7 years old, she starred in both Uncle Buck and the home run of a film, Field of Dreams, where she first co-starred with Buck's girlfriend Madigan. You might also recall her from 1993's Sleepless in Seattle. As a teenager in the late '90s, she starred in the film Volcano but in the millennium she mainly stuck to Broadway and other stage work. You can catch Hoffmann in the New York-centric documentary Chelsea on the Rocks, which is a tribute to the Chelsea Hotel where she grew up.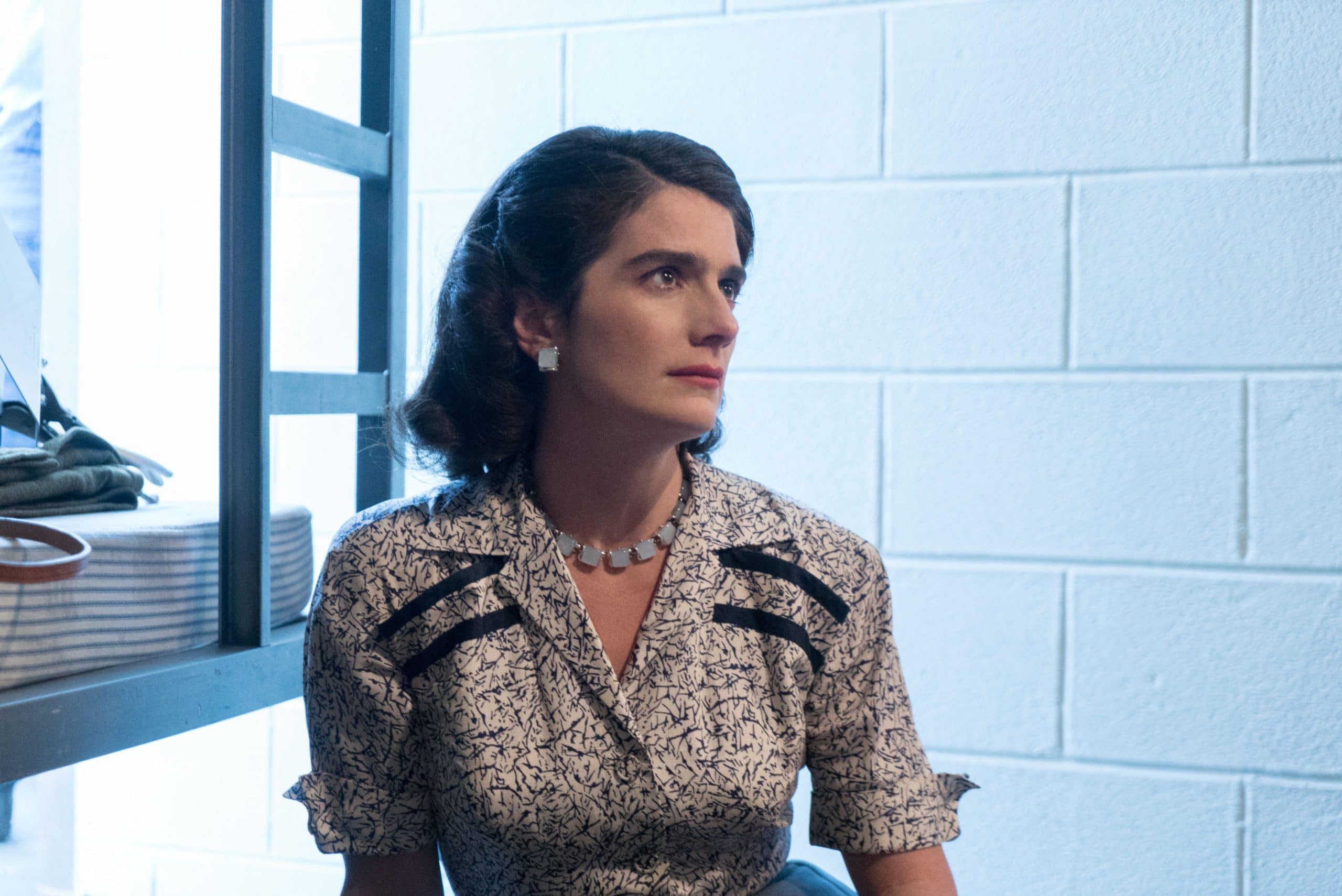 She's made a film and TV resurgence lately, from 2014 to 2019 you could see her on Amazon's hit show, Transparent, which was written specifically for her after the showrunner saw her episode in the third season of Louie. Today she is 40 years old and along with Macaulay, she's also enjoying HBO, starring in Winning Time: The Rise of the Lakers Dynasty which is out now. So check it out!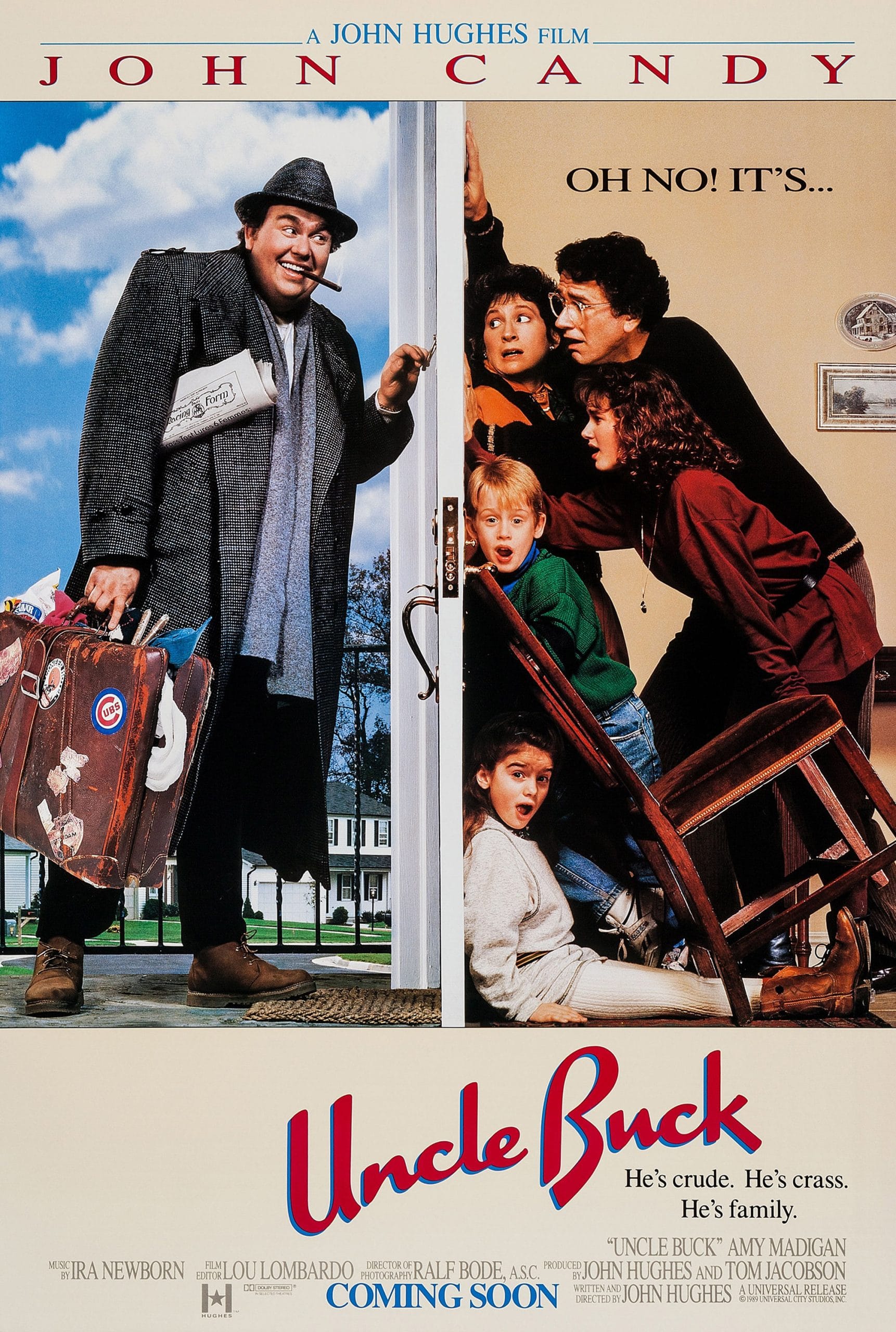 There you have it. Uncle Buck was definitely one of the best John Candy movies, as well as just prime John Hughes. The music, the costumes, the script, and the man just made feel-good '80s flicks. The best. So let's talk… who was your favorite character in Uncle Buck? And if it was the wacky neighbor Marcie, you'll have to check out our Roseanne then and now to find out what the fabulous Laurie Metcalf has been up to recently.
So what's everyone's favorite scene from Uncle Buck? Besides the interrogation, I'll go with Buck and Tia releasing the crap of a boyfriend from their trunk, only to tee up some vengeance. Is this the best John Candy film of all time? Is there another we should cover? Let us know in the comments, we read them all.