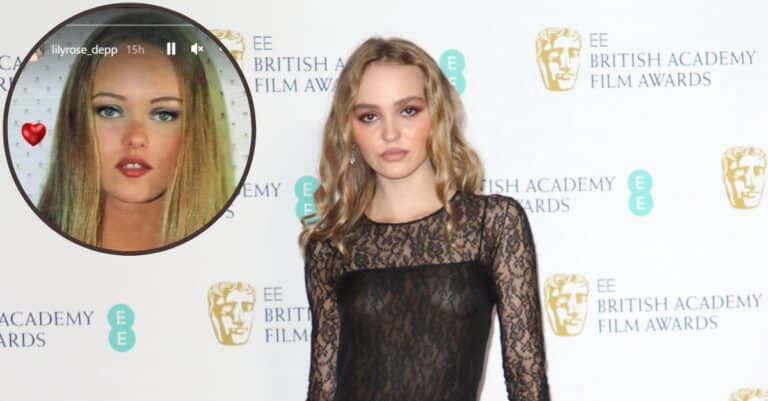 The court case between Johnny Depp and Amber Heard has been on the minds of many following Amber's claims of domestic violence and a defamation lawsuit Depp filed against her. The defamation case has seen the intricacies of their marriage examined thoroughly in the courtroom. However, amid this drama, Johnny's daughter, Lily-Rose Depp, 22 years old, celebrated her mother, Vanessa Paradis, via her Instagram page on Sunday. She posted a throwback picture of Vanessa as part of the Mother's Day celebrations.
After he split from his ex, Kate Moss, Johnny, and Vanessa started dating. The duo met in 1998 while he was filming The Ninth Gate in France. Together, they welcomed their first baby, Lily-Rose, in 1999 and their son in 2002. Even though the couple parted ways in June 2012, they have remained on good terms; in 2020, following Amber Heard's claims of domestic violence, Vanessa spoke out in support of Johnny. She mentioned that Johnny was never violent or abusive in her time together with the star.
Vanessa Paradis supports Johnny Depp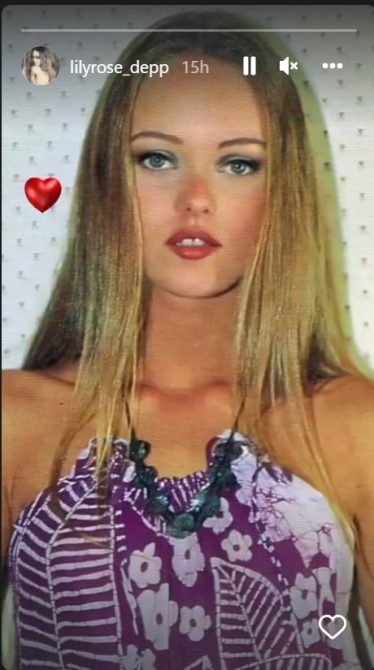 "I have known Johnny for 25 years. We have been partners for 14 years and we raised our two children together. Through all these years I've known Johnny to be a kind, attentive, generous, and non-violent person and father. On movie sets the actors, directors and entire crews adore him because he is humble and respectful to everyone, as well as being one of the best actors we've seen."
She continued, "I am aware of the allegations which Amber Heard has publicly accused Johnny of for more than four years now. This is nothing like the true Johnny I have known, and from my personal experience of many years, I can say he was never violent or abusive to me."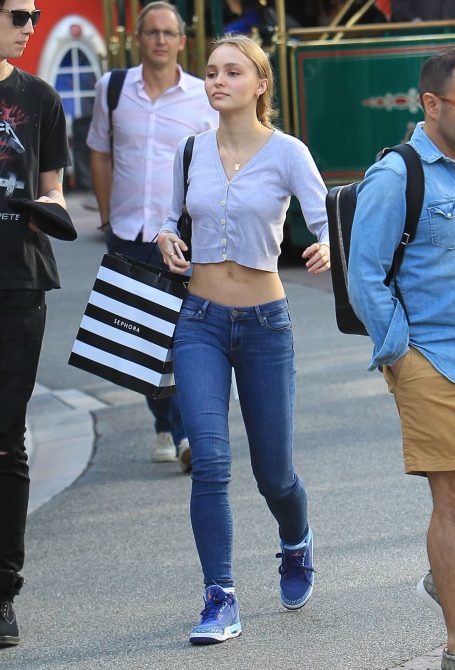 Vanessa also mentioned the impact of Amber's allegations on Johnny's career and their entire family.
"I have seen that these outrageous statements have been really distressing and also caused damage to his career because unfortunately, people have gone on believing these false facts. This is so upsetting as he has helped so many persons in his personal and professional life with kindness and generosity."
Johnny Depp and Amber Heard Court Trial
The trial between actors Johnny Depp (58) and his ex-wife Amber Heard (36) is about a defamation lawsuit that Depp filed against Heard in 2019. In 2018, Amber wrote an op-ed about domestic abuse.
In December 2018, Amber published an article titled, "I spoke up against sexual violence – and faced our culture's wrath. That has to change." In the article, Amber spoke about the public backlash she received after becoming a public figure representing domestic abuse.
Part of the article reads thus, "Like many women, I had been harassed and sexually assaulted by the time I was of college age. But I kept quiet — I did not expect filing complaints to bring justice. And I didn't see myself as a victim.
The article did not mention Depp by name. However, the piece matched up with the timeline of their divorce two years prior. Depp claims that the article has caused damage to this career. According to him, he was dropped from his role in Disney's Pirates of the Caribbean franchise, a few days after the article was published.
Both Amber and Johnny have accused each other of physical violence, and both have denied each other's claims despite mountains of evidence being presented in court.