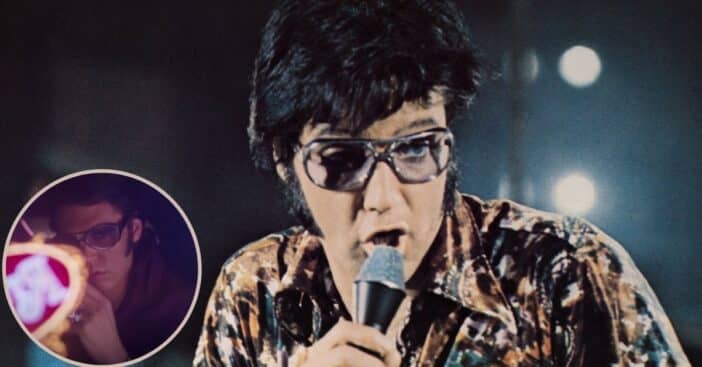 30-year-old Austin Butler was chosen to act the role of Elvis Presley in the new biopic about the Rock and Roll King by Baz Luhman, which is set to be released on June 24. He was chosen among four other potential actors including singer Harry Styles, actor Ansel Elgort, Aaron-Taylor Johnson from Avengers: Age of Ultron, and Miles Teller from Fantastic Four.
Austin has appeared in a good number of movies and TV shows, starting on Nickelodeon and Disney with Hannah Montana, iCarly, Zoey 101, and Wizards of the Waverly Place. He has also appeared in movies like the popular Sex and the City, playing Sebastian Kydd, and Once Upon A Time in Hollywood starring Charles "Tex" Watson.
Austin Butler Has His Elvis Act on Lock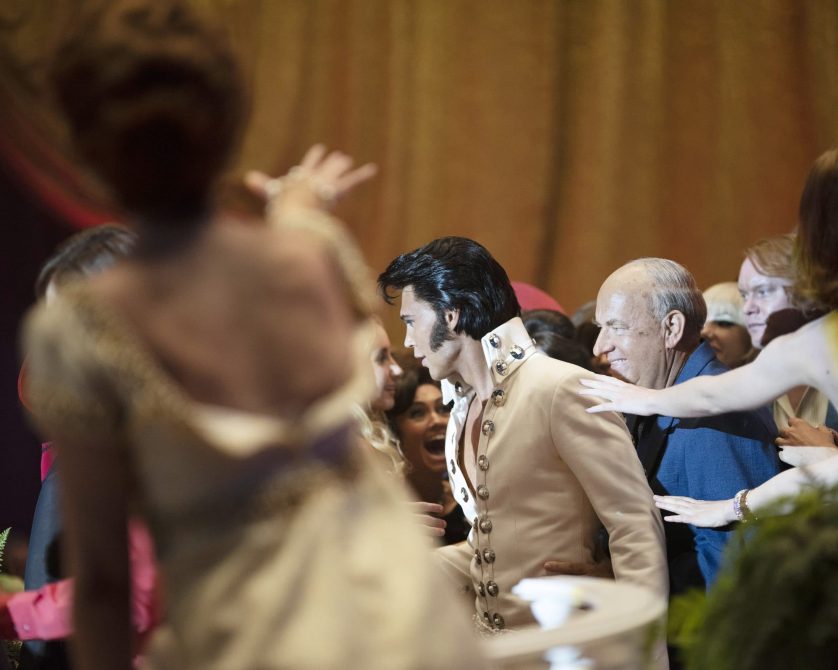 From charisma to his looks, famous dance moves, and charming demeanor, Austin is representing King Presley as no one else can. The biopic focuses on how Elvis rose to fame despite having a controlling manager. Cast Away actor Tom Hanks plays the role of Colonel Tom Parker, Elvis' manager, and the late singer's ex-wife, Priscilla Presley is portrayed by Olivia DeJonge. The biopic also focused on how Elvis' music became popular and accepted, despite the era of drastic cultural changes in America at the time.
The handsome actor wore an all-black tuxedo with beautiful silver and crystal accessories. The two took gorgeous photos on the stairs of the Metropolitan Museum of Art. Warner Bros. released the trailer of the film on February 17, and it looks very promising. We look forward to the awesome creation that will do justice to Presley's monumental impact.
The young actor expresses his dedication and excitement towards the big role in an interview with Hollywood Reporter, "When I began the process, I set out to get my voice to be identical. That instills fear. So that got the fire burning. For a year before we started shooting, I was doing voice coaching," Butler said.
Austin feels a responsibility toward Elvis
"I watched as much as I could, over and over. I feel such a responsibility to Elvis, Priscilla, and Lisa Marie. Also to all the people around the world who love him so much." he added. Austin fell in love with the role because he found it relatable, as he recalls his grandmother watching Elvis films growing up.
"To me, it was the curiosity of finding out who he is as a human, and I dove into studying everything I could on him—watching every bit of footage countless times—reading and talking to as many people as I could. Getting down to who he was as a man, that's what I found intriguing," he told Nelson George in an interview.
Priscilla Presley approves of him
Priscilla Presley is in support of this product based on her ex-husband's rise to stardom as she gushed about Butler's skillful depiction of him.
"WOW!!! Bravo to him. . . he knew he had big shoes to fill." she captioned in a recent social media post about Austin's acting. She also remarked that his performance was "outstanding". Priscilla and Austin attended the MET Gala together, the event being Austin's MET Gala debut.