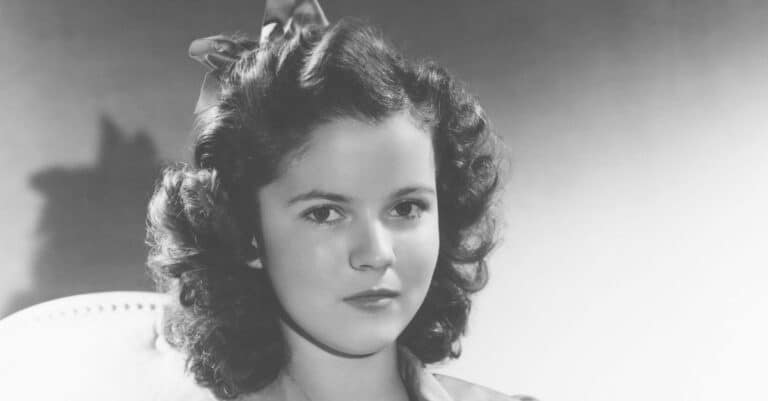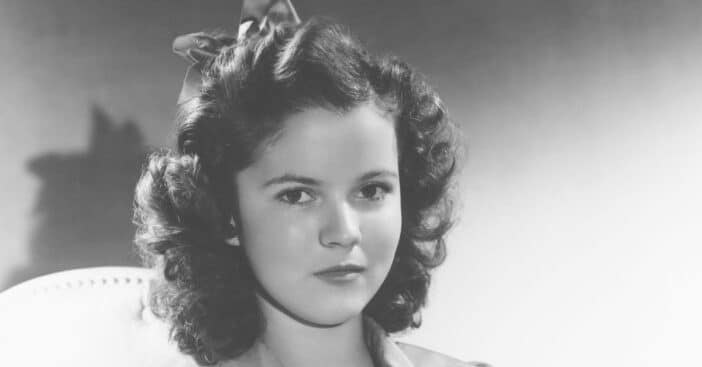 Fame came to actress Shirley Temple with the 1935 movie The Little Colonel, even though she started her career in 1931 at the age of three. But through it all, she had it very rough as she suffered a lot of abuse and assault from sexual predators. Shirley Temple retired in 1950 with sources reporting that the abuse occurred frequently, including by her cheating husband, John Agar, which led to their divorce. On top of that, her father embezzled her life savings accumulated from the start of her career, and there was the 1939 assassination attempt against her life while she was performing on live radio.
In the pages of the self-penned Child Star: An Autobiography, Shirley recorded the ways she fought through a series of traumatic events. For example, the star mentioned that MGM Producer Arthur Freed had exposed himself to her when she was just 12, which was in addition to his selfish mistreatment — frequently denying her entitlements and withholding her salary.
From Age Three, Temple Endured Horrific Work Conditions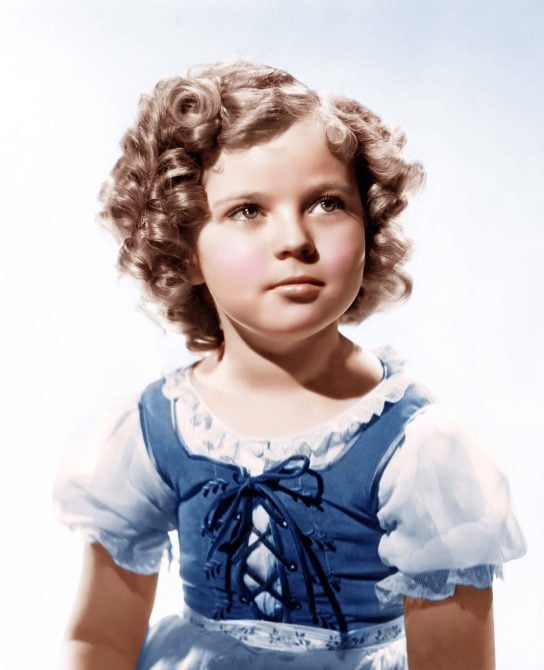 At the age of three, Shirley was actually given the role of a sex worker named Charmaine in the film War Babies. Beyond how inappropriate that was, the only difference from Hollywood movies with adult actresses was that the young cast still had their diapers on even though they dressed like adults.
RELATED:
She recounted that the movie series was "a cynical exploitation of our childish innocence."  There were also instances where she was forced to work after ear surgery and dance after she just injured her foot in a previous casting session. She also recalled moments whereby they were being punished and compelled to sit on a "cold block of ice." Temple wrote in her autobiography, "Far as I can tell, the black box did no lasting damage to my psyche. Its lesson of life, however, was profound and unforgettable. Time is money. Wasted time means wasted money means trouble."
MGM Producer Arthur Freed Exposed Himself to Temple When She Was 12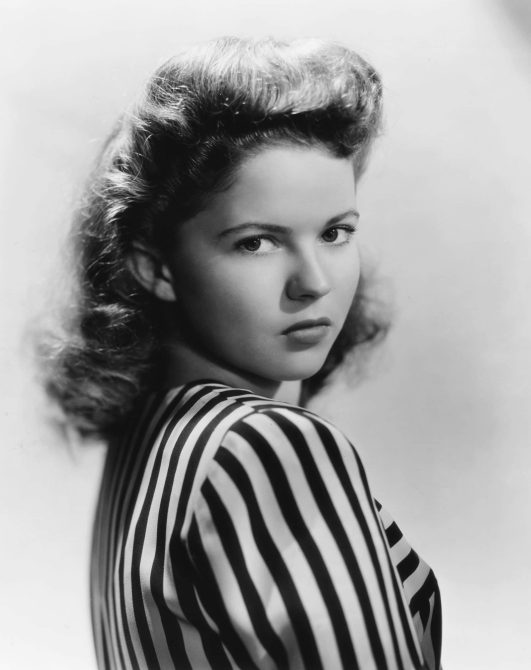 Shirley became more famous around 1934 when the movie Bright Eyes was released. Within three years, numerous movie studios sought her out and it wasn't long before she was the world's top box office celebrity.
By 1940 she shot her best and most successful films with 20th Century Fox. Shirley also signed up with Metro-Goldwyn-Mayer (MGM), which had a reputation for draining child stars; she claimed that they were constantly compelled to keep shooting movies no matter how exhausted they were. It was also here that she met Freed, who produced Annie Get Your Gun in 1950 and Singin' In The Rain three years later. Freed unzipped his trousers only for Temple to reply to him with sarcastic laughter, resulting in his throwing her out of his office.
When Temple Was 17, Producer David O. Selznick Tried to Assault Her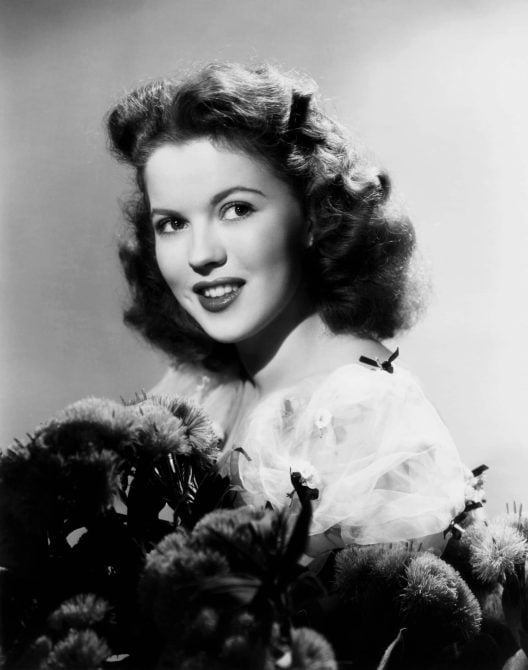 Five years later, Producer David O. Selznick tried to sexually assault Shirley. According to her, both of them kept pacing around his office furniture, despite the fact that Anita Colby, his artistic director, had already warned her to avoid being alone with him.
Writes Shirley, "Coming around my side of the desk, he reached and took my hand in his. Glancing down, I saw the telltale stocking feet. Pulling free, I turned for the door, but even more quickly he reached back over the edge of his desk and flicked a switch I had learned from Colby there was a remote door-locking device. I was trapped. Like the cartoon of wolf and piglet, once again we circled and reversed directions around his furniture. Blessed with the agility of a young dancer and confronted by an amorous but overweight producer, I had little difficulty avoiding passionate clumsiness."
 Temple Constantly Fought Off Sexual Predators
After Shirley rebuked another Hollywood producer/director for his sexual assaults and advances, he replied to her, "Look, I'm going to be a big executive. We're going to have to get along… What I had in mind was just a workplace formality." Shirley claimed this director, whom she referred to as the "Wizard," made his advances right in his office.
She recalled, "We were standing a pace apart, eyeball to eyeball. In one swift movement, he opened his trousers and, with a sudden reach, encircled me with one arm… I could feel his other hand groping to lift my shirt… This new assault seemed unreal, but little could I do but thrust my right knee upward into his groin… Pain, disgust, and hate flickered across his face, but I felt no mercy. More and more the adult movie business seemed populated with a bunch of copulating tomcats."
Temple Forgave Her Father for Robbing Her Blind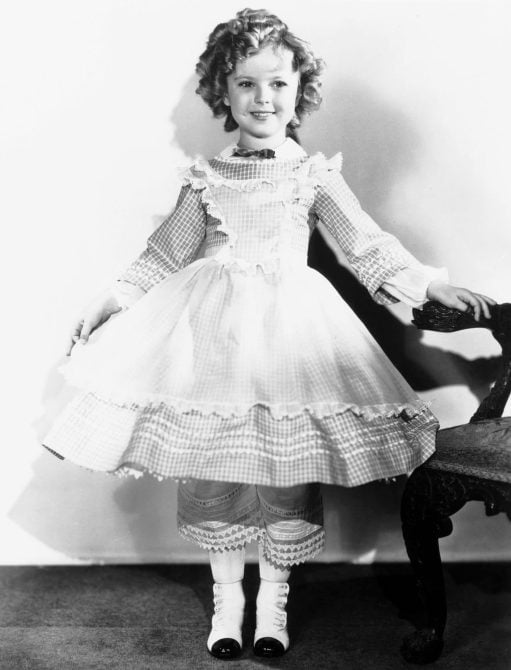 After much deliberations, her salary was increased by over six times her initial pay rate at Fox, meaning she was making about $10,000 per week. Yet her pocket money was just $13. By the time she was mature, Shirley, as previously noted, discovered her father had already stolen more than $3.2 million from her. As famous as she was, she nearly ended up being bankrupt as there was less than $45,000 left in her bank account.
However, Shirley's response was a shocker when she said: "For reasons some may find inexplicable, I felt neither disappointment nor anger." She let it go.
Temple Sued Graham Greene for Continually Writing Lascivious Things About Her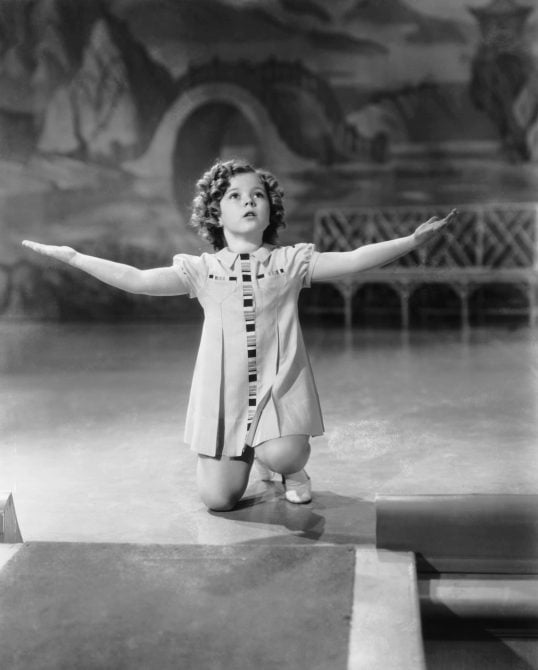 Greene was a popular novelist and movie reviewer, famous for his writings in the early nineteenth century, but Greene also wrote a lot of lustful statements about Shirley. For example, of the popular movie Captain January, Green penned down lustfully about her, "Her neat and well-developed rump twisted in the tap-dancing."
He also wrote in his reviews; "Wearing short kilts, she is a complete totsy… watch the way she measures a man with agile studio eyes, with dimpled depravity. Adult emotions of love and grief glissade across the mask of childhood, a childhood skin-deep."
He continued, "Her admirers — middle-aged men and clergymen — respond to her dubious coquetry, to the sight of her well-shaped and desirable little body, packed with enormous vitality, only because the safety curtain of story and dialogue drops between their intelligence and their desire." Nor surprisingly, this prompted Temple and Fox to sue Greene for his libel and won the case.
One Woman Claimed That Shirley Temple Stole Her Daughter's Soul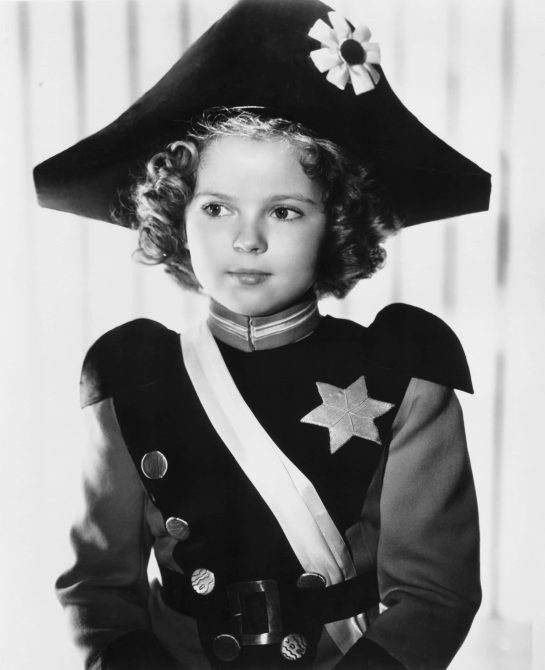 In yet another struggle — and this goes back to something touched upon earlier — she was the subject of an assassination attempt. In 1939, while Shirley was performing a live radio version of "Silent Night," a gun-toting woman arrived, claiming Shirley had stolen her dead daughter's soul and only assassinating her could solve the problem. Luckily, the attempt was not successful.
Temple Was Plagued By Nasty, Untrue Rumors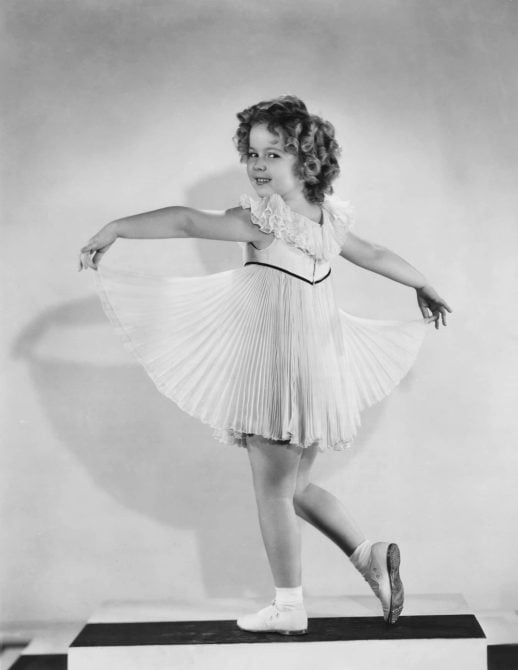 It never stopped. Even after the assassination attempt, many rumors kept flying around. For example, some claimed she was an "adult dwarf." Others said she always wore wigs because she lost her natural hair, refusing to accept the fact that she had naturally curly hair which she maintained with frequent immersion in vinegar. Some even claimed she was cursed with the baby tooth, as they never saw her adult tooth. Yet, Shirley's response to her critics was that they all were busybodies. Many later found out that Temple used dental plates to cover the gaps.
Temple's First Husband Was an Abusive Alcoholic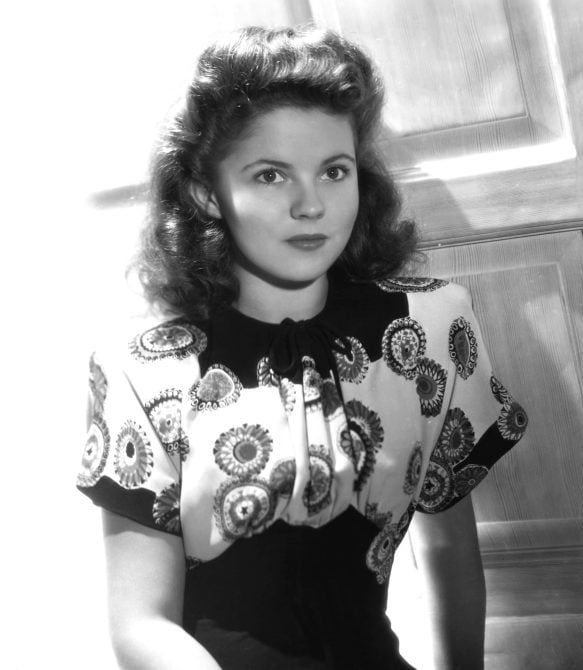 Temple got married to the aforementioned actor John Agar, who acted in some low-budget horror movies such as Revenge of the Creature, Curse of the Swamp Creature, and Women of the Prehistoric Planet. Both got divorced after five years of marriage. Shirley reported that her husband was very violent and an alcoholic who was arrested several times for drunk driving. She sadly filed for divorce under the grounds of mental cruelty when she discovered he had been cheating on her. Shirley later got married to Charles Alden Black, who was her lifetime husband, and they both lived happily.
Temple Was Almost in 'The Wizard Of Oz'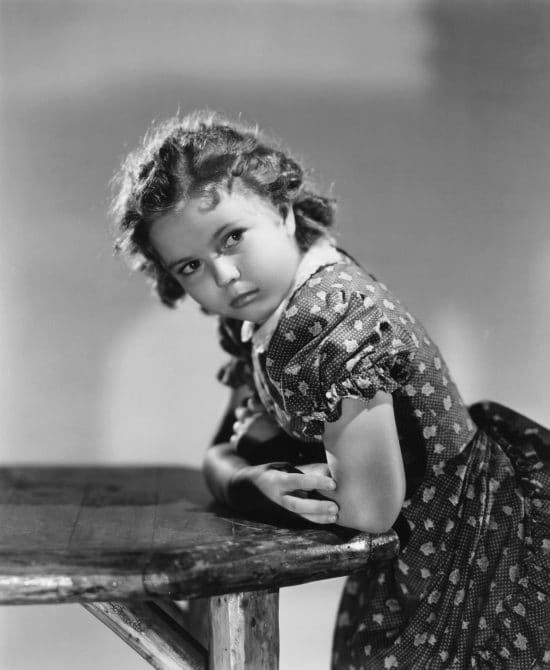 Shirley loved reading The Wizard of Oz series written by L. Frank Baum. One of favorite characters in this book was Dorothy and it was her dream to play that role. As she said in her book, she was so absorbed in the stories of Oz, that when her mother suggested she could play Dorothy, she replied that she just wanted to meet Dorothy.
Her golden opportunity soon came in 1937, but was narrowly missed. She was not selected for The Wizard of Oz series. Without doubts, Judy Garland was chosen as she was a more developed singer.
Temple Helped Her Daughter Kick A Heroin Habit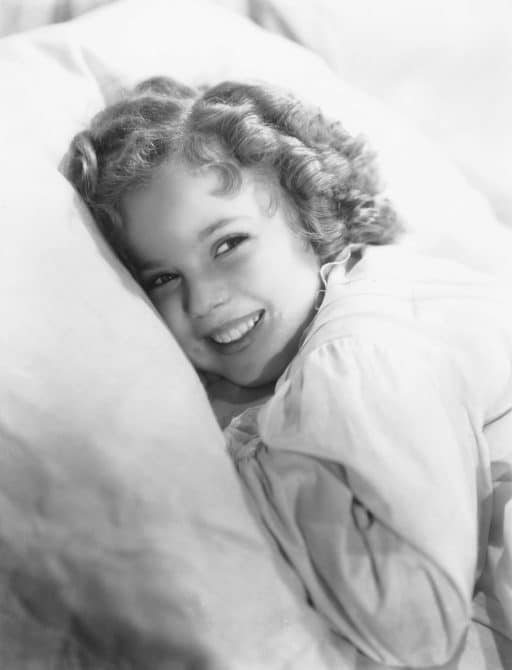 Shirley's daughter, Lori Black — a music rockstar and member of the Seattle grunge band The Melvins in 1989 — sadly ended her career when was arrested in Portland for unlawful possession of hard drugs in 1993. Black was sentenced to two years of probation, followed by 120 hours of community service and a fine of $385.
Lori Black always claimed that her mother was very supportive and always helped her fight the addiction, and she was grateful to her. Black reported that her mum persuaded the family members to participate in the drug sessions for more support.
Shirley Was Thrown In With the Wolves But Emerged A Lioness
Shirley Temple had a rough beginning and faced a lot of discouragement, yet she was steady and unrelenting. She fought to get to the top and became a great role model to many today, most especially those facing challenges similar to hers. Shirley won a lot of awards and met with a lot of influential people. Her name was used as a brand name for the popular non-alcoholic drink  "Shirley Temple." Temple sat on the boards of corporations and organizations, including The Walt Disney Company and The National Wildlife Federation, and, of course, in the 1970s she was United States ambassador to Ghana and Czechoslovakia, as well as Chief of Protocol of the United States. She passed away on February 10, 2014 at the age of 85.