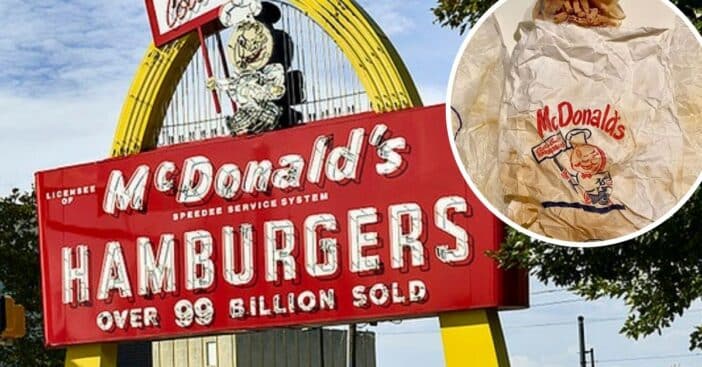 A man named Rob from Illinois was shocked when he found a very old McDonald's meal in his wall! He shared a photo of the 60-year-old bags and food on the website Reddit. Rob was renovating his bathroom and kitchen when he had to remove part of the wall and found the items.
He explained, "While removing a fixture in the bathroom I noticed a piece of cloth stuck behind plaster and pulled it out to show my wife. It was balled up, and we could tell there was something else inside. When we unwrapped it and found the old McDonald's bag and fries we were very surprised and grateful that is all we found hidden."
A Reddit user shares photos of a 60-year-old McDonald's meal found in his wall
The packaging appears to be from 1955 to 1961 with a mascot holding signs that read "I'm speedier" and "Custom built hamburgers." Rob found out their home was built in that time period, in 1959, so he assumes that the builders left behind some garbage accidentally.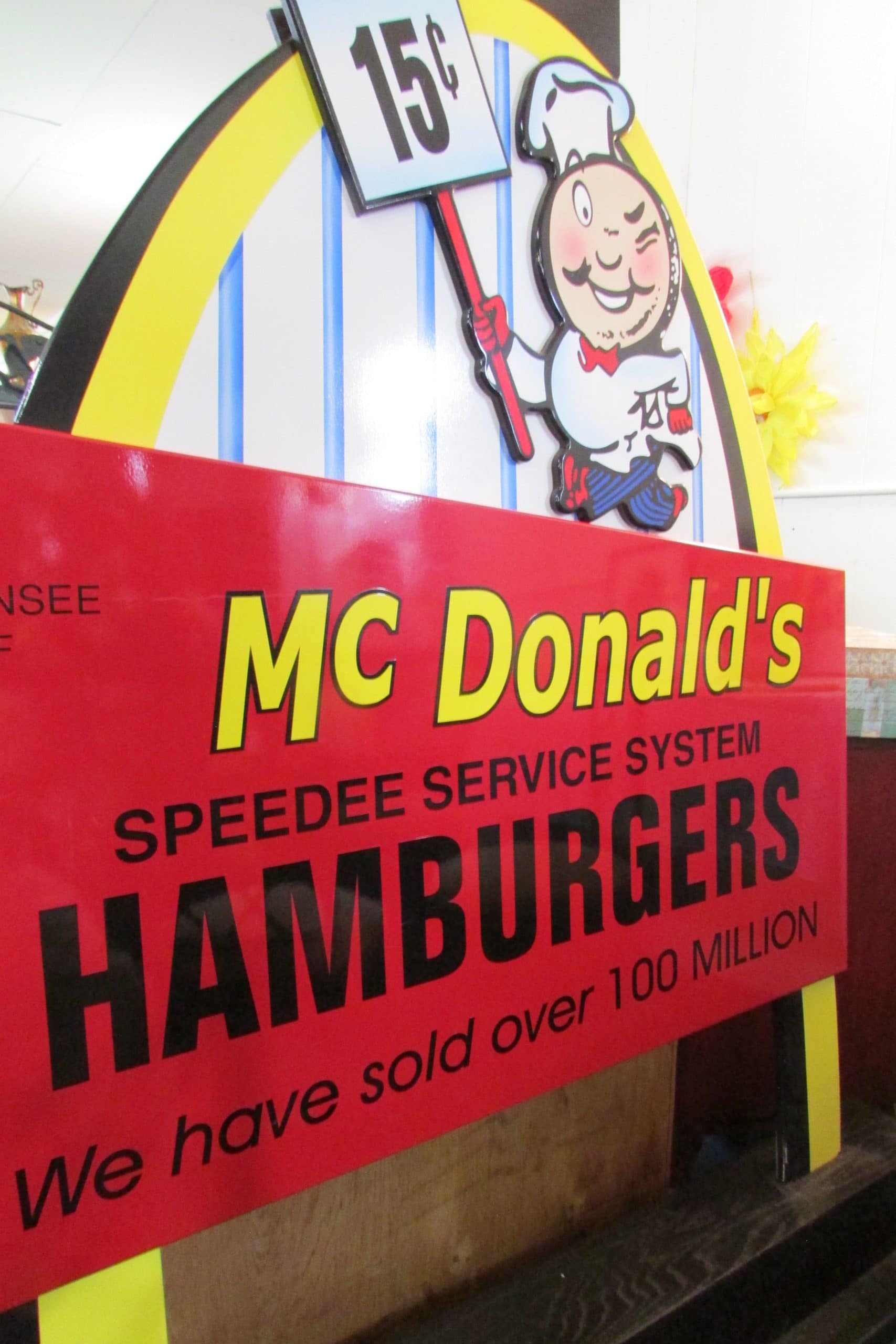 Rob added, "It is very close to a McDonald's location that opened around then so I assume it found its way into our wall from the original builders." All in all, he found three wrappers and a half-empty container of fries. Of the fries, he said they didn't smell and there were no traces of mice.
Can you imagine finding food and wrappers that old in your home? When's the first time you visited a McDonald's?