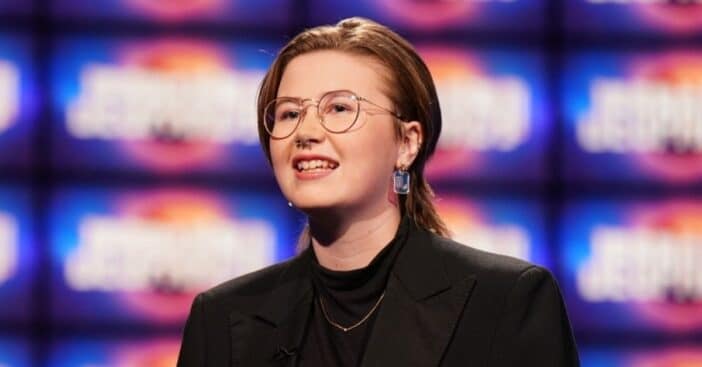 Mattea Roach is here to break all records, the 23-year-old Canadian tutor is the highest-winning Canadian contestant in Jeopardy! history and the latest LGBTQ sensation on the show. On her 14th winning streak, Mattea Roach has won a total of $320,081 on the show and is now qualified for Jeopardy! Tournament of Champions, a competition that occurs yearly among the top 15 players of the previous season.
The LGBTQ sensation takes her inspiration from a previous LGBTQ contestant, Amy Schneider, who made history as the first transgender contestant who qualifies for the Tournament of Champions. "I was fully thinking, you know, Amy might still be here. If it's not Amy, there's going to be some other super champion that's just going to knock me out in game one."
Mattea Roach becomes the champion she had always wanted to see
"And then, I guess what I didn't realize is maybe I could become the super champion I wanted to see in the world." Of course, to be a super champion isn't an easy feat and Mattea is proud of herself, "This has been such a crazy season of streaks," she told Jeopardy! beamingly.
To beat Amy Schneider's 40-game winning streak record, Roach needs 25 more to break Amy's record. Schneider has overall winnings of $1,382,800 and she's the show's top female earner. Not only that, she's the second-highest winner after Ken Jennings with a 74-game streak in 2004. Interestingly, the contestant with the highest streak, Ken Jennings is now a host on the show, 16 years later.
Mattea Roach, the LGBTQ icon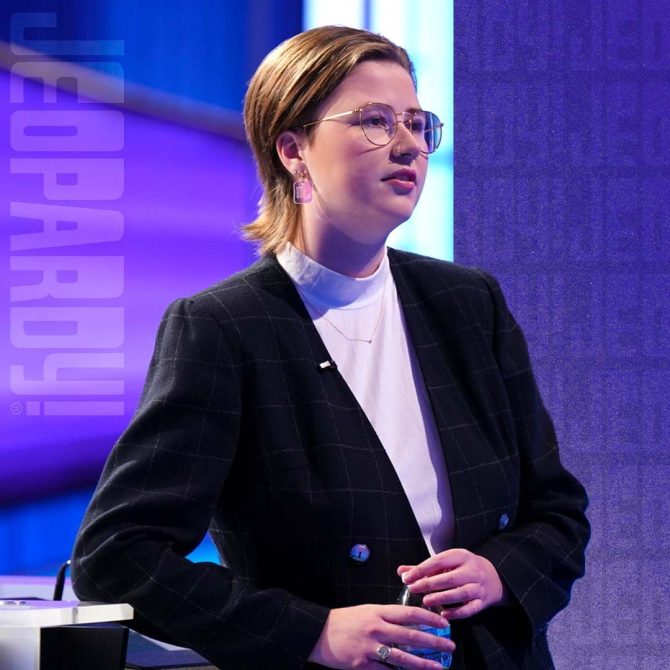 Many LGBTQ fans see Roach as an icon, someone who sets the pace, and are proud of her for it because they feel she has brought visibility to the community. One fan posted on Twitter: "current jeopardy champion is a 23-year-old Canadian lesbian, we're truly going to run the world one day." Another wrote "just found out she's a lesbian so. watching jeopardy like it's my job."
Her name is now among the likes of Amy Schneider, Cody Lawrence, and other contestants who acknowledged their identities and proudly wore their LGBTQ Pride flag pins on the show. Amy said that was her highlight of the show.
Even Cody Lawrence made the bisexual community proud when he wore his bisexual pride flag pin on the show to give more visibility to the bisexual segment of the community. "The bi segment of the LGBTQ+ community isn't quite as visible as the rest of it, both within the community and outside of the community. Obviously, the LGBTQ+ community as a whole has difficulty with visibility, but I feel like we get lost in the shuffle. A lot," Cody revealed this in an interview with the "Today" show.
View this post on Instagram