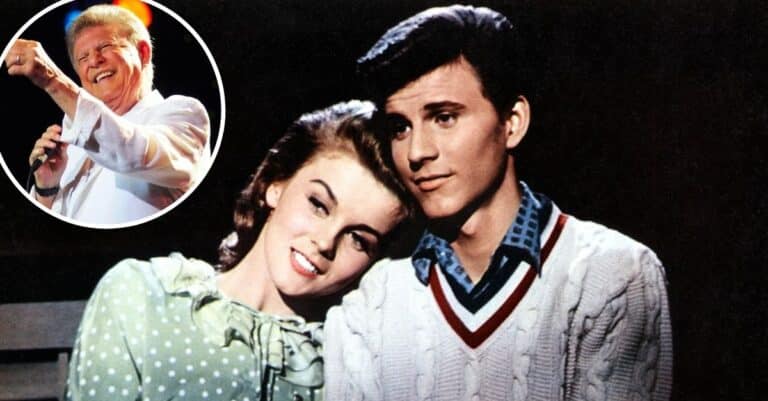 Teen idol Bobby Rydell has died. 
He was 79 years old and died of complications of pneumonia. 
He was best known for his role in 'Bye Bye Birdie.'
1960s heartthrob Bobby Rydell has passed away. He was best known for his '60s hit songs as well as appearing in the film Bye Bye Birdie. He died at the age of 79 after a battle with pneumonia. He reportedly toured up until the time he got sick.
Bobby was born Robert Louis Ridarelli and later changed his name to Bobby Rydell when he wanted to pursue a singing career. His big break came when he won a talent show and became a cast member on Paul Whiteman's TV Teen Club.
Bobby Rydell has passed away at the age of 79
During his long career, Bobby had 29 chart entries on the Billboard Hot 100. Some of his most popular songs were "Kissin' Time," "Wild One," and "Forget Him." He starred in Bye Bye Birdie in 1963 after being on the walls of many teenage girls' rooms. The film also starred Ann-Margret, Janet Leigh, Dick Van Dyke, and Ed Sullivan.
You may not know that he was also honored in the Grease musical and film. The school they attend is called Rydell High, which was named in his honor. His longtime friend Jerry Blavat confirmed his death and said, "Out of all the kids, he had the best pipes and was the greatest entertainer. He told the best stories. did the best impersonations and was the nicest guy."
Bobby was married to his first wife, Camille from 1968 until she passed away in 2003. In 2009, he married Linda Hoffman. Bobby toured solo and as part of The Golden Boys with Frankie Avalon and Fabian in his later years. Unfortunately, his health has declined in the past decade and he had several surgeries, one to replace his liver and one to replace a kidney.
He will be missed.