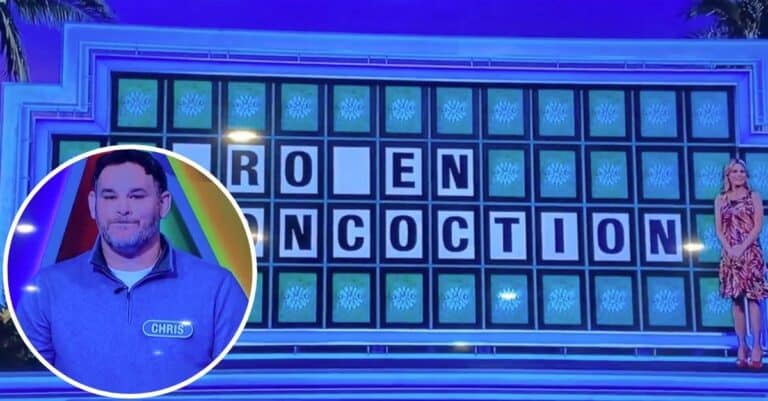 Wheel of Fortune contestant Chris Davidson just lost out on a winning Puerto Rico trip due to a technicality. He attempted to answer correctly to a puzzle and secure the $8,400 trip, but he added an article to the answer that made it technically wrong.
Many viewers at home felt so bad for Davidson, as did host Pat Sajak. "Chris knows what he did, which is why he went back," host Pat Sajak explained. "He threw in that article. He threw in the 'A' in front of it, and we can't accept it. Just the way it goes. It's just one of the rules, and we gotta go by 'em, and Carol ends up getting the trip to Puerto Rico."
Should Chris Davidson have lost out on his Puerto Rico trip due to this technicality?
I genuinely feel bad for this guy 😞 @jimmybuffett @Margaritaville @Margarillas #WheelOfFortune pic.twitter.com/VytlKVrtQj

— Chris (@Chris_232323) March 30, 2022
Even though Davidson lost out on the trip, he still walked home with a good amount of money in his pocket—$13,900 to be exact. That didn't stop people at home for feeling for the guy, who was so close to getting that trip. "I genuinely feel bad for this guy," one viewer at home wrote on Twitter.
Others have been debating the rules on technicalities in the show. It appears that when attempting to solve the puzzle, Davidson said "uh" before answering "frozen concoction," which technically, according to the show, counts as a full answer (i.e. "uh frozen concoction"). Some people are arguing he said "a frozen concoction."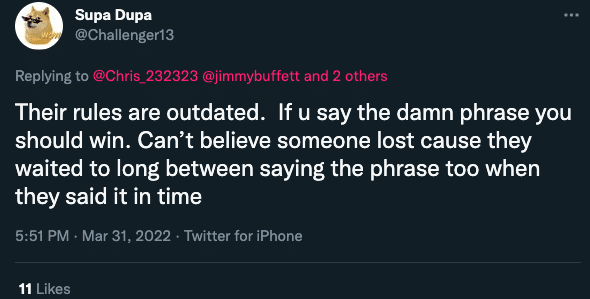 "Their rules are outdated. If u say the damn phrase you should win," one Twitter user writes. "Can't believe someone lost cause they waited too long between saying the phrase too when they said it in time." Another user pointed out that these technicalities causing contestants to lose happens much too frequently. "Wheel of Fortune has really become too rigid for its own good. It does this to people frequently. Kind of messed up."