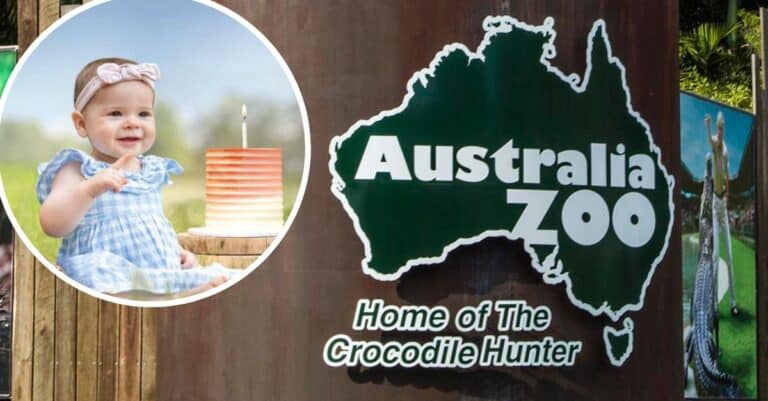 Bindi Irwin's daughter, Grace Warrior is almost one year old already! Bindi shares Grace with her husband Chandler Powell. The couple works at the Australia Zoo with Bindi's mom Terri and brother Robert. The zoo will be throwing a special party to celebrate Grace's first birthday.
Bindi shared an adorable photo of Grace, surrounded by a birthday cake and some animal friends. She wrote, "Can't believe our beautiful Grace Warrior is almost ONE! Join us @AustraliaZoo this Friday March 25 for all the celebrations. 🌸 Kids 14 & under receive free entry 🍃 We're feeding a croc in the Crocoseum 🌸 Meet Bluey & Bingo + live performance 🍃 Grand opening of Camp Grace 🌸Join the Safari challenge obstacle course 🍃Clay workshop + pot plant planting 🌸 Grab a birthday cupcake For more visit AustraliaZoo.com.au"
Grace Warrior is turning one and the Australia Zoo is celebrating!
View this post on Instagram
It sounds like there will be a lot of fun activities for kids and adults alike to celebrate Grace's birthday at the zoo! If you don't live in Australia, they will also be offering a live stream of some of the birthday festivities. Camp Grace is opening that day, which is a new playground at the zoo for children.
It is hard to believe that Grace is already one! Bindi and Chandler got married during the pandemic and got pregnant shortly after their wedding. Chandler and Bindi had a similar love story to Bindi's parents, the late Steve Irwin and Terri. Chandler met Bindi while visiting the zoo and quickly fell in love. He ended up moving to Australia from the United States.
View this post on Instagram
Happy birthday, Grace! We can't wait to see photos of her at the zoo event.