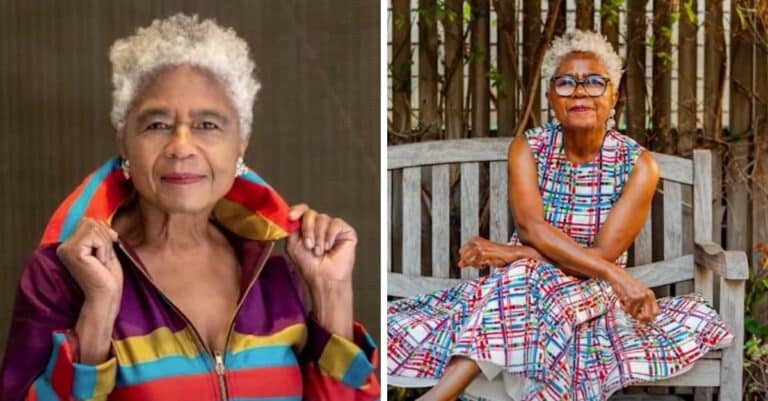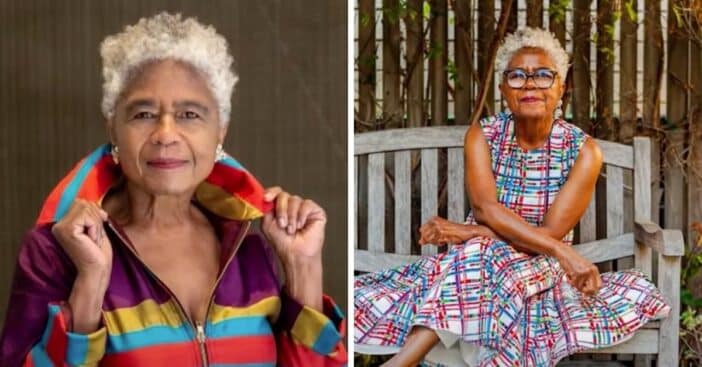 74-year-old Carolyn Doelling has spent her retirement becoming a model, proving that age is only a number. She had graduated high school in 1963 and her parents had gifted her a suitcase. Why? Because in her rural North Carolina town where she grew up, "the idea is to leave town, because there weren't many opportunities," she says.
Now 74 years old, Carolyn has taken on many different career paths since graduating, and modeling has been her most exciting one yet. She finally retired at 70, and had zero experience being in front of a camera. Now, she's a pro at it, often flying between New York City and Los Angeles, modeling for brands like Tibi and Rachel Comey.
74-year-old Carolyn Doelling is a model after years of various career paths
"I wanted to dispel this myth that you have to fade into the background," she says, noting that she now has been given a platform to put ageism, especially in the modeling world, to rest. She also adds that this is the "hardest she's ever worked in her life." But she does come from humble beginnings in terms of her career.
This career first began blossoming when she was a teen, working in a tobacco field which was a common job for kids her age in the area. Following her graduation from high school, she enrolled in North Carolina Central University and earned a degree in psychology. Carolyn then tried out law school for a bit before working full-time in telecommunications.
That telecommunications job would later lead her to San Francisco where she pursued an MBA at Golden Gate University and was hired by Bank of America to develop marketing strategies for their own telecommunications. "This was the era of the first ATMs," she recalls. "Before then, you had to go into a branch to do anything."
Carolyn loved the job, and this prompted her to open up her own consulting firm. She ran the firm until she started a family, becoming a full-time stay-at-home mom. And through all that, she was also involved in volunteer work and was the president of the PTA. But once retirement came, she felt lost. She tied her self-worth to her career, and now that she was a retiree, she felt underestimated and overlooked.
After retiring, she needed something new and fulfilling in her life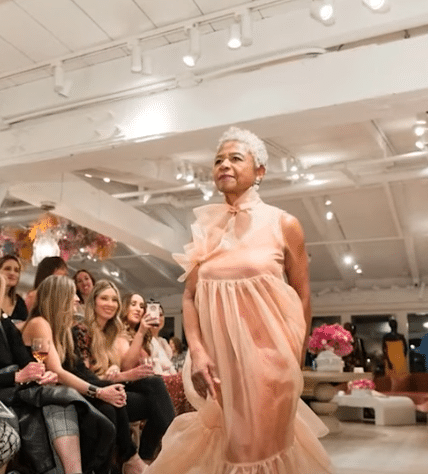 "So much of our identity is tied with what our titles are and what our work is," she says. "I am a development officer. I am a marketing strategist. Then when you let that go, you have to find a different 'I am.' But saying 'I am retired,' well, that's really not work. Both internally and externally you begin to feel like a different person."
So, as a way to be seen, to build herself a new and fulfilling identity, she turned to fashion and began wearing bright colors. It wasn't until she attended an event at McMullen, a luxury boutique in Oakland, and met the owner Sherri McMullen that things changed quickly. McMullen asked Carolyn to come in for a photoshoot.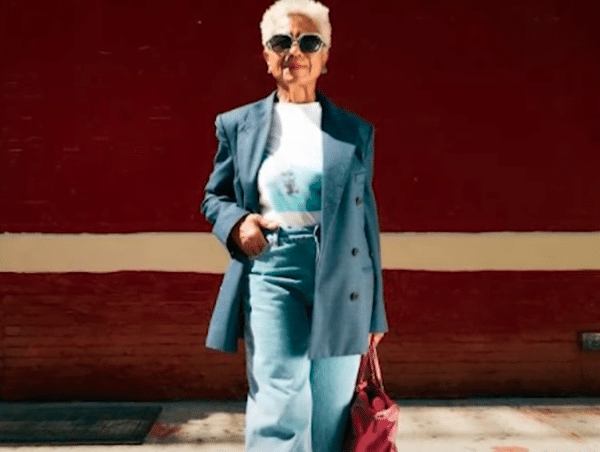 "I very quickly realized that this was the platform that I could use to send my message, a visual message, to women my age and to others who are assuming that to be a model you have to be 25-years-old, 5-foot-10, straight hair, light skin, the whole thing we see all the time, to reconsidered beauty," she says.