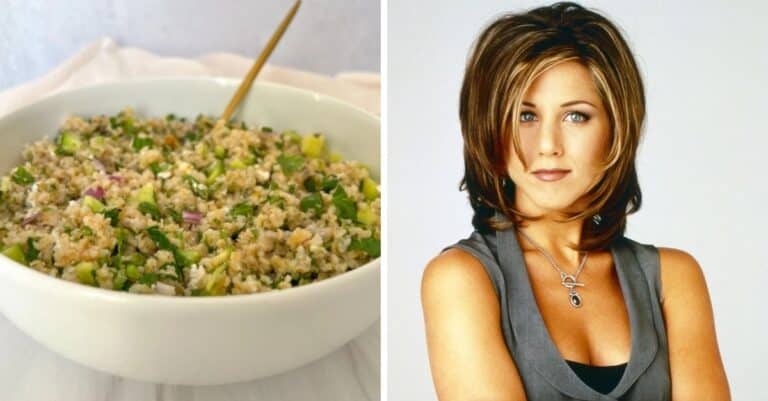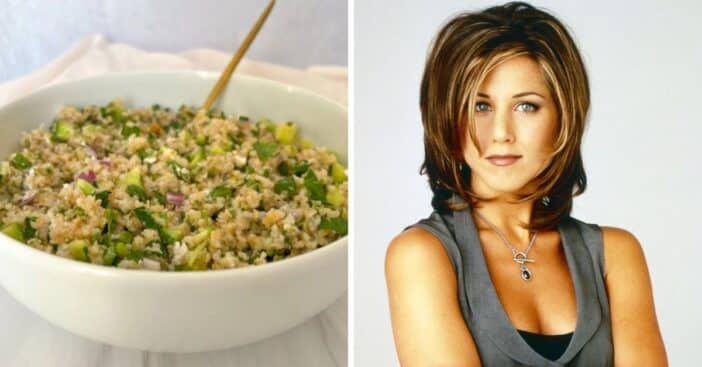 There's been a new craze trending on TikTok called the Jennifer Aniston salad, and now we have the scoop on how to make it. According to Yahoo!, this salad recipe is one that Aniston ate every single day while on set filming for Friends. Thankfully, TikTok user @themodernnonna, who is Sneji Andreeva of the food blog The Modern Nonna, snagged the recipe for us all!
Andreeva breaks down a step-by-step on how to make the salad, with some slight modifications of her own—Aniston adds chickpeas, but Andreeva leaves them out and instead adds lemon juice and olive oil.
Learn how to make the TikTok famous Jennifer Aniston salad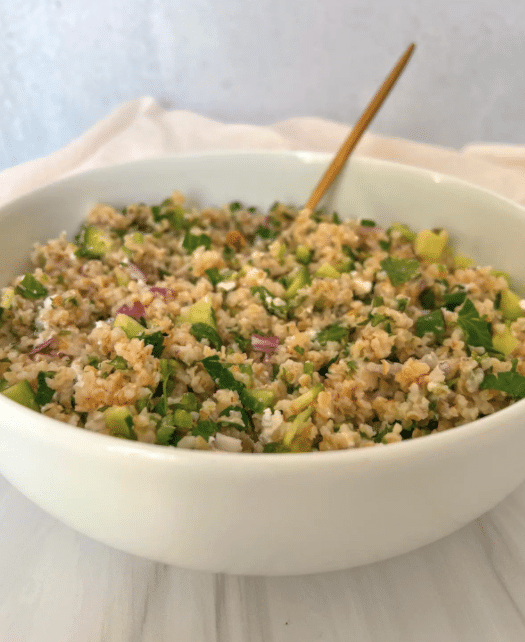 Ingredients
Bulgar
Red onion
Parsley
Mint
Pistachios
Canned chickpeas (optional)
Feta cheese
Lemon juice
Extra-virgin olive oil
Kosher salt
Directions
1. Cook the bulgar according to the package directions.
2. Chop the red onion, parsley, mint, and pistachios. Drain and rinse the chickpeas if using. Combine everything in a bowl with the bulgar.
3. Add crumbled feta and season to taste with a squeeze of lemon juice, olive oil, and salt before serving.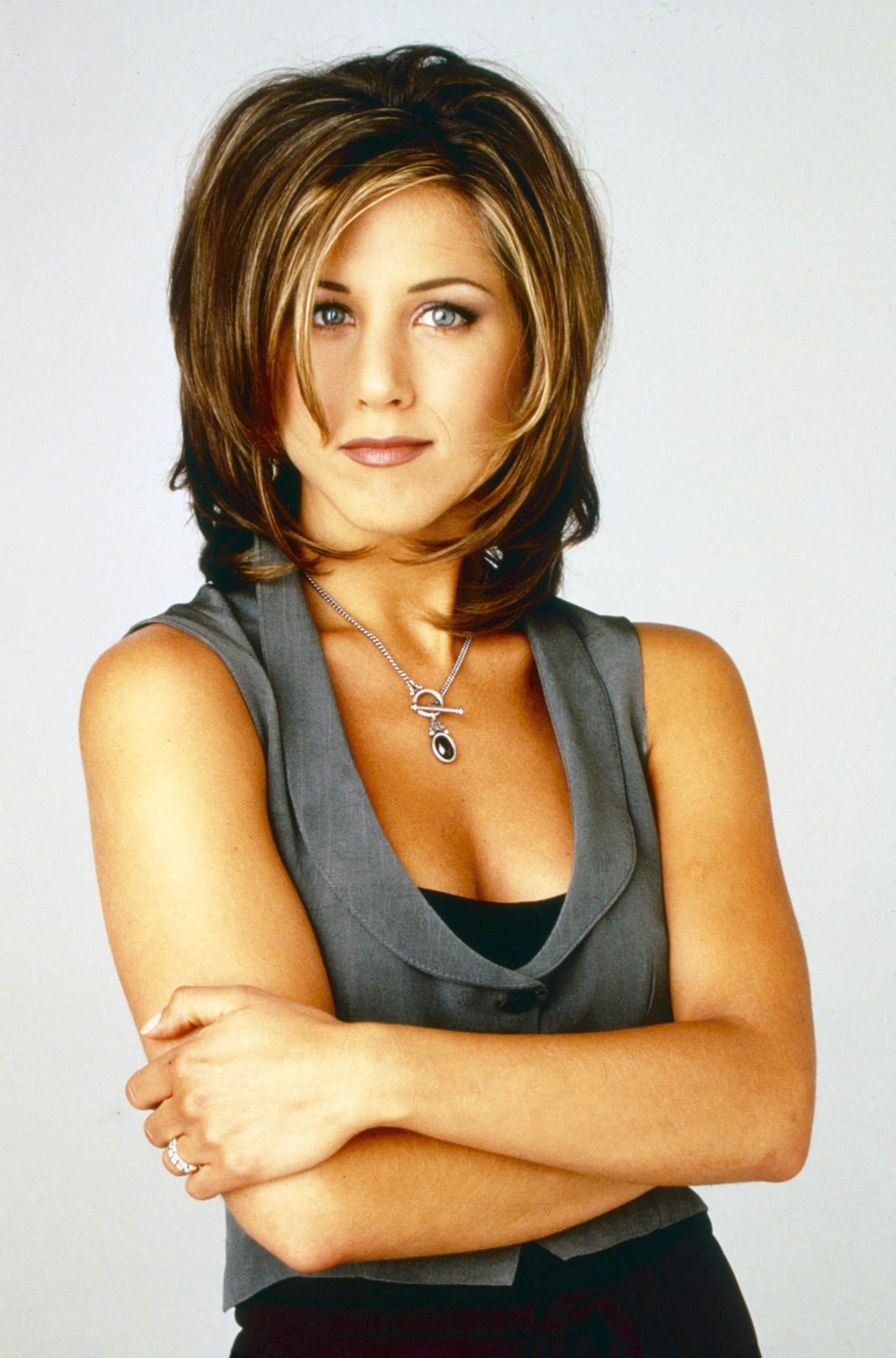 If you need any more information, you can check out The Modern Nonna's official website. She actually details right on her site that she thought the original recipe was a little bit bland, so she wanted to put her own spin on it. "If you know me, you know that "Friends" is one of my favourite shows of all time and I know it's probably yours too. It was said that Courtney and Lisa would call the salad she brought " Jennifer's Salad " and it was always on the table at lunch. This salad here is what she calls the perfect salad. I made a few tiny adjustments according to taste as Jennifer never put dressing in hers," she writes.
Get in the comments and let us know if you tried this salad!