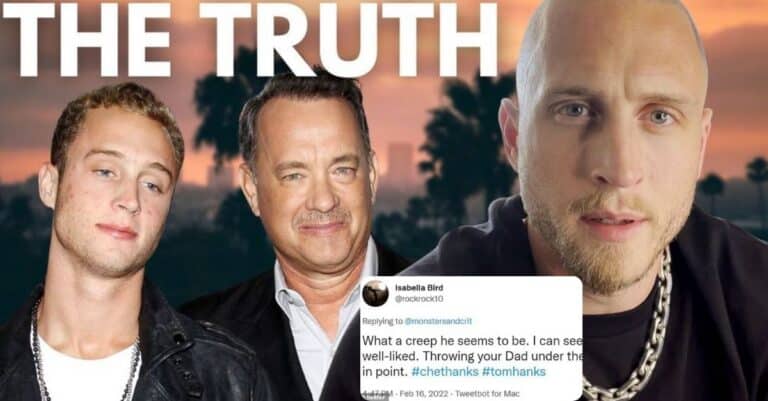 Chet Hanks, the son of Tom Hanks, is being mocked online for saying his dad, Tom Hanks, wasn't a strong role model for him. As a result of Chet's comments, people online are calling him a "spoiled brat" who "threw his dad under the bus." This all started when the 31-year-old uploaded a video to his YouTube channel titled 'The Truth About Growing Up As A Hanks.'
He claims that he never had a strong role model who could have told him: "Hey, bro, f*** these people. They are just jealous of you."' A lot of people mainly believe that Chet is blaming his dad instead of taking responsibility for his own actions.
People are not happy with what Chet Hanks had to say about his dad, Tom Hanks

"What a creep he seems to be. I can see why he wasn't well-liked. Throwing your Dad under the bus is a case in point," one person writes online. Another says, "There's literally nothing you can say Chet that will ever make me believe Thomas Jeffrey Hanks by way of Oakland California didn't do the absolutely best job he could with you given the outcome."

Hanks and his wife of 33 years, Rita Wilson, are parents to Chet and Truman, who is 26. The Sr. Hanks also has a son Colin, 44, and a daughter Elizabeth Ann, 39, from his first marriage to his late wife Samantha Lewes.
And someone actually brought up Hanks' kids from his first family in an argument against Chet, saying, "Tom Hanks has another son from his first marriage, he's fine and well adjusted. Wonder what this one's problem is considering parents are still together and not divorced. Just a spoiled and entitled brat."