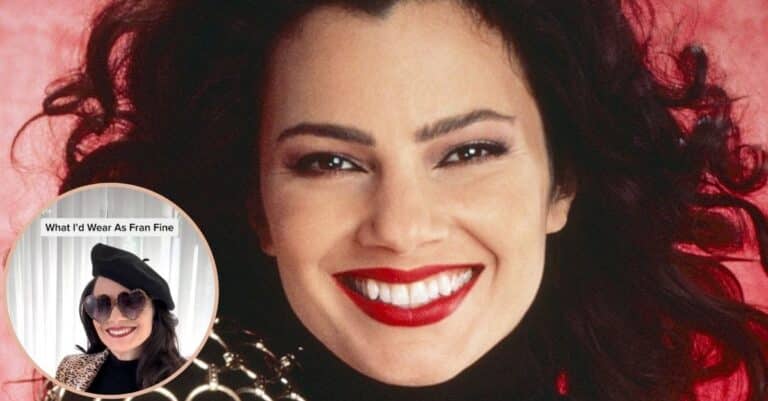 Fran Drescher is making us nostalgic for The Nanny as she rewears some iconic outfits from the show in a new TikTok video. She captions the video, "What I'd wear as Fran Fine ❤️," and showcased a number of different outfits that we definitely remember from the show. The theme song for the show also played in the background.
The video was then re-shared on the show's official Instagram page, where followers were then encouraged to follow the official Nanny TikTok account as well. "You don't need to go all the way to Queens for exclusive content and special clips," she wrote. "Don't miss any of the fun."
Fran Drescher makes us all nostalgic for 'The Nanny' by rewearing iconic outfits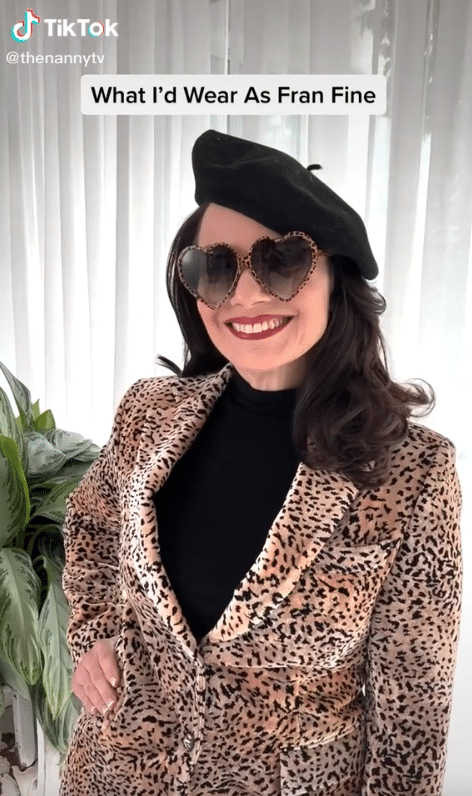 The video first begins with a cheetah print peacoat and matching heart-shaped sunglasses paired with a black shirt, beret, and pants. Then, Drescher switches over to the classic Plein Sud Plaid vest she wore in season 1. She also sported one of her most worn outfits on the show, a geometric vest with rainbow-colored diamonds and gold buttons. Drescher even admitted back in 2016 that she would "often repeat a vest or turtleneck in the first two seasons" of the show.
Another fan favorite outfit that Drescher wore in the video includes a long-sleeve black bodycon dress and a shawl made of gold rings and chains, along with a stunning red lip. Rumors of a reboot have been going around for years now, but Drescher shot this idea down back in 2019. "Truth be told, I'm not developing that as a television series right now," she reveals to The Michael Yo Show on SiriusXM.
She continues, "I'm totally down with doing [a revival]," but adds, "I don't know what is going on with some of these networks out there because they do not seem to be hip to the fact that there's an obsession amongst millennials for the show and moi!"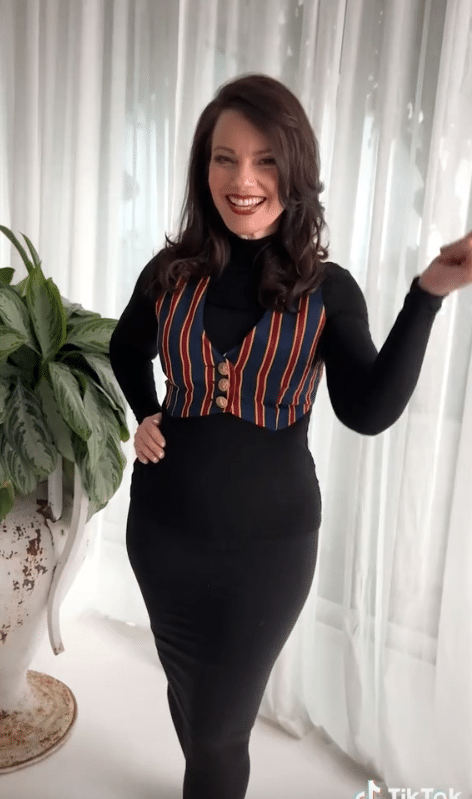 However, Nanny alum Charles Shaughnessy later added that a reboot may not be out of the question for good. The actor notes that Drescher's idea for the show was "really interesting" but that "it depends on a lot of moving parts." In regards to the plot, Shaughnessy says that a reboot would ideally just pick up where they left off. "So we would be married, the kids would be getting older by now they'd be some teenagers," he says. "And we would have probably have grandkids from the other kids."