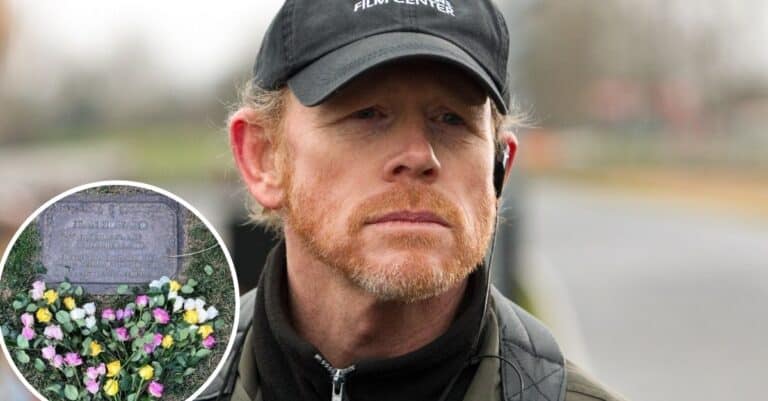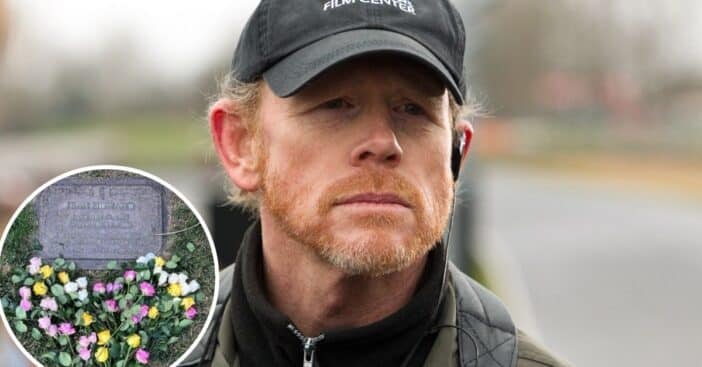 Ron Howard's daughter paid tribute to her grandmother in a beautiful way. She went to her grave to celebrate what would have been her 95th birthday. Ron shared a photo of his mother's grave and shared his appreciation for his daughter, Paige.
He captioned the post, "Thank you daughter @paigecarlylehoward for visiting your grandmother's resting place and leaving this bouquet on what would have been Mom's 95th birthday. #hollywoodforevercemetery I love and appreciate you so much, Paige."
Ron Howard's daughter Paige visits her grandmother's gravesite on what would have been her 95th birthday
View this post on Instagram
Paige also shared a series of photos of the day visiting her grandparent's gravesites and some fun throwback photos. She wrote, "On a windy 3 degree Monday in Duncan, Oklahoma, 95 years ago… you came into this world. We feel your light shining down on us every single day. We love you, Grandma. Happy, Happy Birthday❤️🌹❤️," while tagging her family in the photos.
View this post on Instagram
Ron and his longtime wife Cheryl share four children, Bryce, Paige, Reed, and Jocelyn. These days Reed looks just like his father when he was that age! It is great to see the Howard clan doing well and celebrating Jean's heavenly birthday.
These days, Ron mostly directs while his daughter Bryce is a famous actress, best known for her role in the Jurassic World films. The film Jurassic World: Dominion should come out this year. Are you excited to see it?