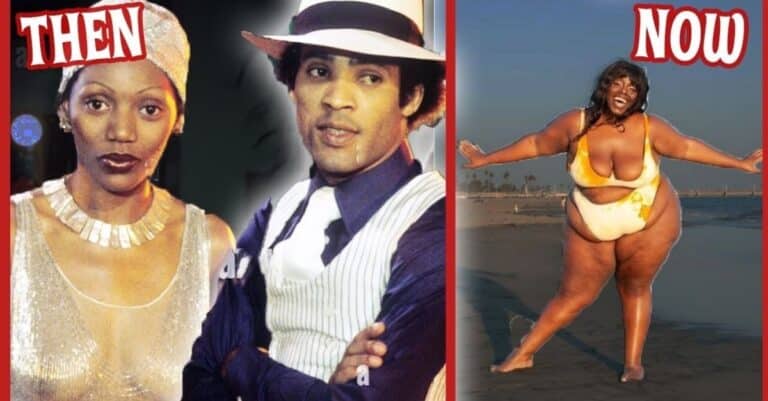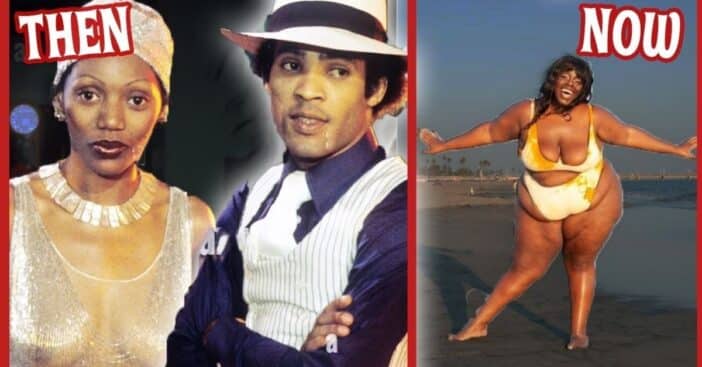 UPDATED 3/23/2023
Can you feel that beat!?!? Boney M was a disco band formed in Germany in 1976 whose music spans Latin, soul, and disco. The original lineup was Liz Mitchell, Marcia Barrett, Maizie Williams, and Bobby Farrell. They achieved massive success during the disco era with international hits including "Daddy Cool," "Rasputin," and "Rivers of Babylon." One of Boney M's hits—"Rasputin"—recently made a comeback in the younger generations on the popular app TikTok, proving that their sound will never go out of style for good.
Today we're getting funky and taking a look back at the original group of Boney M, peeking behind the curtain at the most pivotal times in their career, and seeing what they're up to today. Alright, let's get jiggy with it!
Liz Mitchell
A Jamaican-British singer, she is best known as one of the original members of Boney M.
Following her time performing in the musical Hair as Donna Summer's replacement, she joined the Les Humphries Singers. For a few years and represented Germany at the Eurovision Song Contest, and unfortunately, her group did not win the show, scoring 15th place with only 12 points. But this would not be Mitchell's final taste of the spotlight, as she was destined for much more than 15th place. Much, much more.
Shortly after, in 1976, a phone call would persuade Mitchell to join what we now know as Boney M, the brainchild of by record producer Frank Farian. The group's initial purpose was actually just to lip sync for TV, but they soon became a legitimate-sounding group, and Mitchell was regarded as their lead vocalist. Farian later went on to say that, quote, "All members (of Boney M) could be replaced, except Liz." Wow, tell us how you really feel, Frankie.
Mitchell's voice was arguably the most distinctive sound of Boney M all the way until the group sadly disbanded in 1986… Which was kind of a false alarm. While they did split up shortly after their 10th anniversary as a group, Bobby Farrell and Maizie Williams convinced Mitchell to re-group for a tour in '87, only a year later. A subsequent recording contract was arranged for the group, but things didn't go as planned.
You see, they were supposed to get a replacement singer for Marcia Barrett, and when both Farrell and the replacement singer failed to show for rehearsals, Mitchell and Willams would go on to recruit singer Celena Duncan and dancer Curt Dee Daran for the tour. Another kicker on top of that? Williams had never sung on Boney M's recordings, so Mitchell recorded the entire album by herself.
At the same time, record producer Simon Napier-Bell produced a remix of Boney M's greatest hits and wanted the original group back together to promote it. Mitchell agreed and the original Boney M appeared back together to promote the new remix, even though Mitchell's new group still had gigs to play. However, the remix album was incredibly successful and this led Mitchell to sign her album for a French and Dutch release in 1989, making her an official solo artist. Since then, she's released a number of albums such as Share the World in 1999 and Let It Be in 2004.
Today at 70, she is still impressively touring and is billed as Boney M featuring Liz Mitchell. You go, Liz!
Marcia Barrett
Marcia Barrett was born in British Jamaica then moved to England in 1963. By the late 1960s, she moved to Germany, where we continue our Boney M grouping.
By 1971, she was signed to Metronome Records and produced her first record, "Could Be Love." At the same time, she kept touring and covering famous songs, such as "Son of a Preacher Man," "Oh Happy Day," and "Big Spender." By '75, she joined Boney M, and while Mitchell was considered the lead vocalist in the group, Barrett's contributed harmonies and also sang the lead with Mitchell on some great Boney M songs. Barrett attempted a solo project, but gave it up after releasing failed single "You" in the late '80s.
Barrett continued to produce and perform with various members of Boney M that have come and gone. After Mitchell's departure, Farian announced he would not be doing any more recordings, so the group took things into their own hands—they then flew to France to record "Everybody Wants to Dance Like Josephine Baker" with producer Barry Blue, which Barrett did all the lead and backing vocals for. Farian withdrew the single and was angry that the group was still using the name Boney M. It was after a 1990 court case that the group officially went their separate ways and no longer recorded under the name. Barrett was never involved in any future Boney M projects and recordings.
Since Boney M, Barrett has gone through quite a bit of health troubles. While recording rock tracks in Munich, she was then diagnosed with ovarian cancer. She then had a recurrence of the disease, which left her unable to work for a time.
Today, she's 74 years old and thankfully has not dealt with another bout of cancer since 2009. She's currently living in Berlin, Germany, and published her biography Forward: My Life With and Without Boney M. Check it out if you're a fan!
Maizie Williams
Maizie Williams is a British model, dancer, and singer, and although she is one of the original members of Boney M, she did not sing on any of the albums, only performing live.
The real kicker with Maizie was, that she apparently was told she couldn't sing and had a terrible voice by none other than her own brother. In '75, she and one of her friends were approached by an agent and asked if they were interested in joining a group called Boney M, but that it was NOT incredibly important that they could sing. I guess that was the perfect gig. The real job was just making sure they could properly lip sync to "Baby Do You Wanna Bump." Well, needless to say, they did end up joining the group with two other members that only went by the names "Nathalie" and "Mike." Over the next few months, they did live TV performances and a discothèque tour. Nathalie left the group to then be replaced by Claudja Barry, and Mike left as well, being replaced by Marcia Barrett and Bobby Farrell.
View this post on Instagram
Thus, the original Boney M was born. Liz Mitchell would join the group somewhat later. Maizie Williams did get some time to shine in the group's renditions of the hits "Brown Girl in the Ring," "Hooray! Hooray! It's a Holi-Holiday," "Sunny," and "Daddy Cool."
Speaking of Williams' vocals, there was a bit of controversy surrounding that. It's actually stated on Williams' official website that "it's no secret that although she sang in the studio Williams' less dominant voice appears to have been mostly excluded from many of the recordings, with the exception of some backing vocals, for reasons only the producer knew at the time."
She subsequently went on to initiate a court case against Frank Farian and Sony/BMG concerning her rights to perform under the name "Boney M." At the time, Farian was promoting Liz Mitchell's group as the authentic continuation of Boney M. By 2009, Williams had judgment in the case, that Farian has to account to her for pay on all record sales and future sales.
Today, Williams is 71 years old and is still touring. She also released her first solo record in December 2006 and also released her own dance version of the Boney M hit "Sunny." Isn't that sunny.
Bobby Farrell
Bobby Farrell was an Aruban dancer and singer, best known as the only male member of Boney M.
Farrell worked as a DJ in Germany until Frank Farian spotted him. However, Farian later revealed that Farrell made almost no vocal contributions to any of the songs, and Farian himself apparently recorded the male parts in the studio. After his own personal clashes with Farian though, Farrell left the group. He rejoined in '84 until the band disbanded.
Farrell's daughter, Zanillya Farrell, later went on to argue that Farian caused a lot of turmoil over her father, depriving him of his rights over Boney M's hits, which affected him financially and caused him to lose all his income after the group split. Regardless of this, after the band had split, he continued touring as Bobby Farrell's Boney M, performing the group's hits.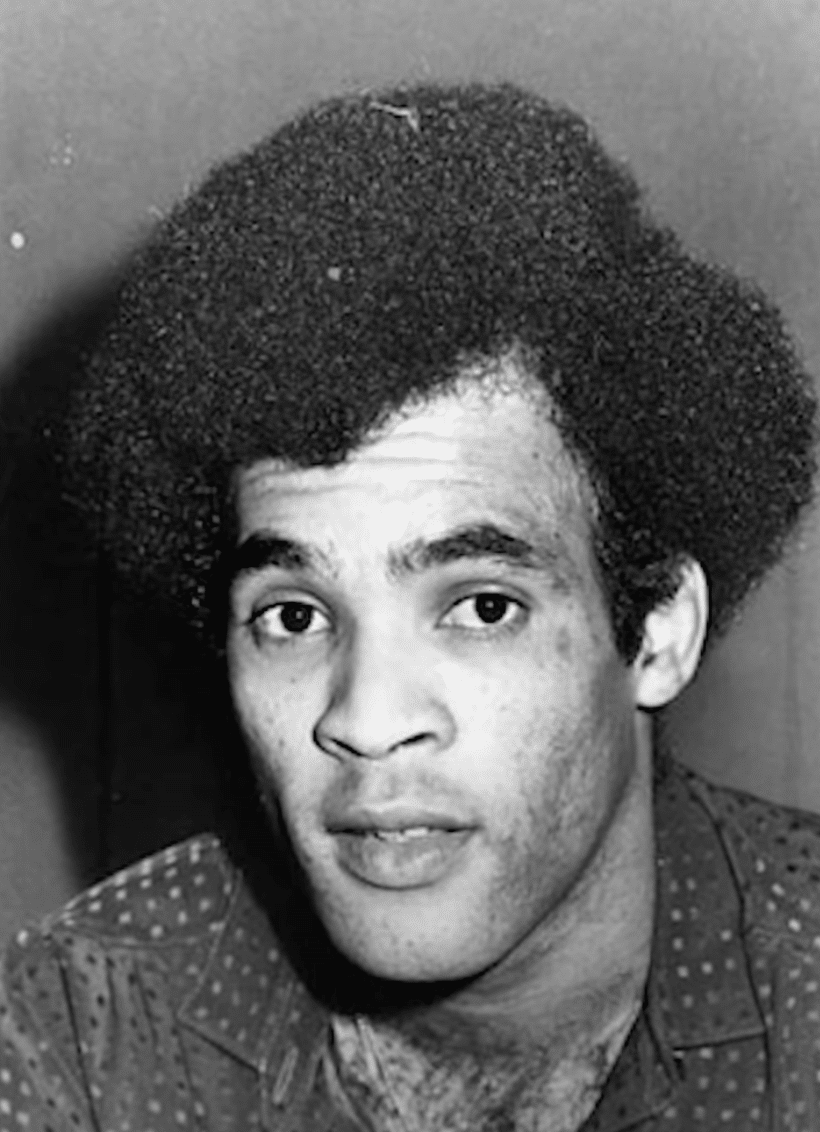 In his later years, he seemed to focus most on family. In 1981 he married soon had a daughter, Zanillya, in 1983, and a son named Zanin. They split in 1995. However, in the 2000s, he faced a lot of health troubles and sadly passed away on December 30th, 2010 at age 61. His agent John Seine said Farrell was complaining of breathing problems after performing with his band just the night before. His body was found by hotel staff in a hotel in St. Petersburg, Russia. The cause of death was deemed heart failure.
Boney M may have gone away but their beats will never die. It's always interesting to see what went on behind closed doors with the group, the legal issues that spun out of it, and that some of them are still doing what they love today. So, tell us, what was your favorite Boney M song? Not gonna lie, since "Rasputin"s comeback, it's been stuck in my head, so I'll have to give it to that one. Let us know your favorite song in the comments, we read them all!
Here at DoYouRemember? we ensure our readers receive the best content and products. If you make a purchase through one of our links, we may earn an affiliate commission.
FAQs
What happened to Boney M group?
The group officially disbanded after Boney M celebrated the group's 10th anniversary in early 1986. This also came after the release of their single "Young, Free and Single", which peaked at No. 48.
Where are the original members of Boney M now?
All of the original members of Boney M are still dabbling in music in some capacity. The only member who is not alive anymore is Bobby Farrell.
Why is Boney M so popular?
Boney M was popular, especially in the late 1970s. They were known for their infectious party anthems and dancefloor fillers.