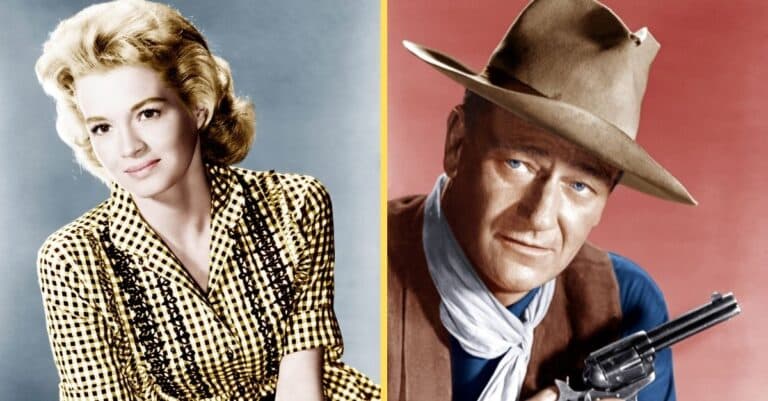 As a star through the Golden Age of Hollywood, John Wayne cultivated the film persona of a reliable cowboy archetype, hardened by years of conflict. But one of his co-stars, Angie Dickinson, who acted alongside him for Rio Bravo, says she has witnessed a side of Wayne much softer than his usual characters and image would have fans believe existed.
Immortalized in 2014 with preservation in the National Film Registry, 1959's Rio Bravo sees Wayne as Sheriff John T. Chance, who must detain a man charged with murder, who happens to be the brother of a powerful rancher and has a loyal gang ready to try and free him, all while Chance waits for a U.S. Marshall to arrive. Despite the action-packed premise, Dickinson says she and co-stars Dean Martin and Ricky Nelson got to see an unprecedentedly sweet side of Wayne.
Angie Dickinson remembers the other side of John Wayne
Today, Angie Dickinson is 90, and was 27 years old when she performed alongside Wayne as his character's love interest, a widow named Feathers. Looking back, she asserts that Rio Bravo offered a glimpse into a version of Wayne rarely seen but very much present. "It's one of the roles where he is so different, in that he's, how can we say, adorable?" she explained, attributing a word not often associated with the gunslinger. "I think it's a side of him we didn't see in a lot of his movies. He's enjoying this young woman" and eventually "he's enchanted with her."
She went on to share how her castmates got to see a softer side of Wayne in their own ways. Dickinson stated that "he's also adorable with Walter Brennan. And he's charming and loving with Dean Martin, and with Ricky Nelson. So we see a warmth and a cuteness about him that we don't see in many of his other movies."
Some controversy followed Angie Dickinson and John Wayne in this film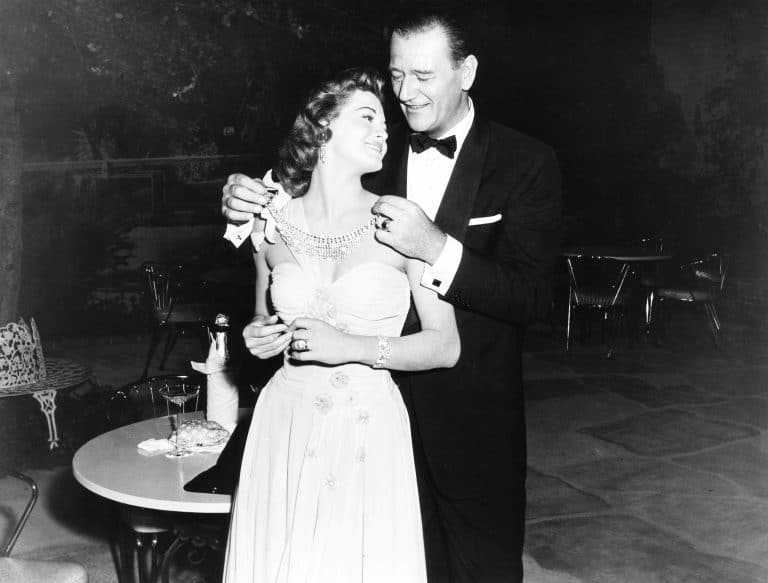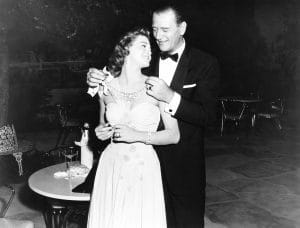 Rio Bravo was not without its challenges to put together and present to audiences. While Dickinson was in her late twenties at the time of filming, Wayne was 51 years old; this age gap caused a stir. For Dickinson, though, she thought nothing of it. She sees the movie as almost a romance because of their chemistry and any time it fulfills its thriller genre is between Chance and Feathers.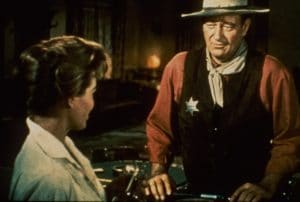 "No, it never entered my mind. It just didn't occur to any of us," she said of the age gap. "I think it was a maturity that we all had, that [was] what was most important. The age didn't matter because we were all mature people. I was never an ingénue."