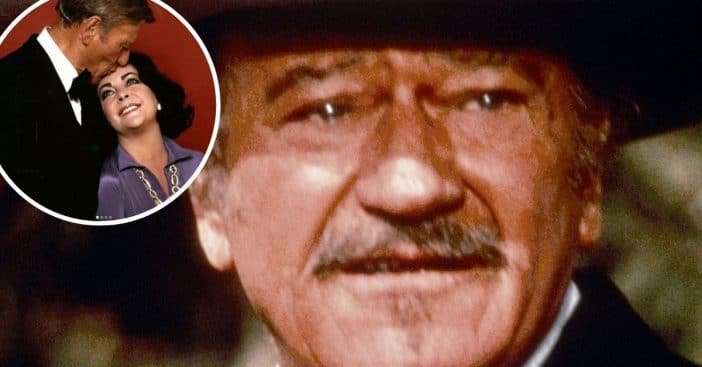 John Wayne's estate often shares interesting artifacts from his past. John was a Western hero that was so wholesome and American that he truly cannot be replaced. Turns out even the iconic Elizabeth Taylor thought so too.
In 1979, John was awarded the Congressional Gold Medal by former president Jimmy Carter. Elizabeth was there to give a statement. She said, "He is emblematically American, and he has made that image good. He is a hero, and there are so few left. He has given much to America and he has given to the whole world what an American is supposed to be like – fighting the wild West or settling the wild West, being tough as an old nut or soft as a yellow ribbon."
See the telegram sent to John Wayne from Elizabeth Taylor
View this post on Instagram
Scroll through the photos to see the telegram…
John Wayne's estate shared a photo of the medal on Instagram alongside Elizabeth's telegram. She also sent him a personal telegram that read, "Dear Big John. I was so proud to testify on your behalf for the gold medal. It was a very easy thing to do because you sure deserve it."
RELATED: Here's What John Wayne Considered His Best Attribute
The two were friends for many years even though they never really worked together. Sadly, John died less than a month after receiving the award and Elizabeth's telegram. He had stomach cancer.