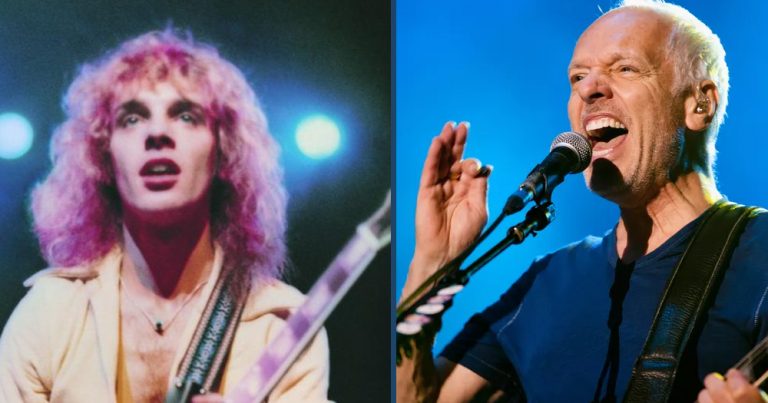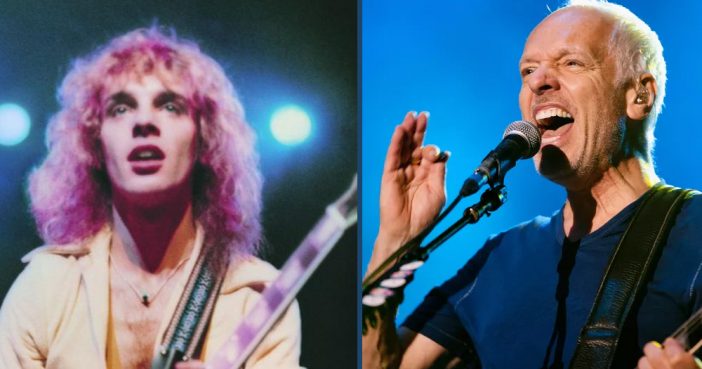 Peter Frampton reportedly stopped a show after he became unhappy with the live video screen displaying shots of a fan waving some of his old album covers. He also reportedly tussled with a cameraman after he left the stage.
The 67-year-old Frampton apparently became agitated with an audience member and the event video crew at the Treasure Island Casino in Red Wing, Minn., at his show there Sunday night.
When a women held up a copy of Frampton Comes Alive!, the scene was displayed on the onstage video screen, raising a cheer from the 8,000-strong crowd, which "prompted Frampton to lament that the interruption came during a guitar solo." Seconds later a similar situation occurred, this time with a copy of "I'm in You".Frampton then reportedly "leaned his face into the camera and let out a two-word expletive."
What was the conclusion at the end of this whole episode? Click "Next" to find out.