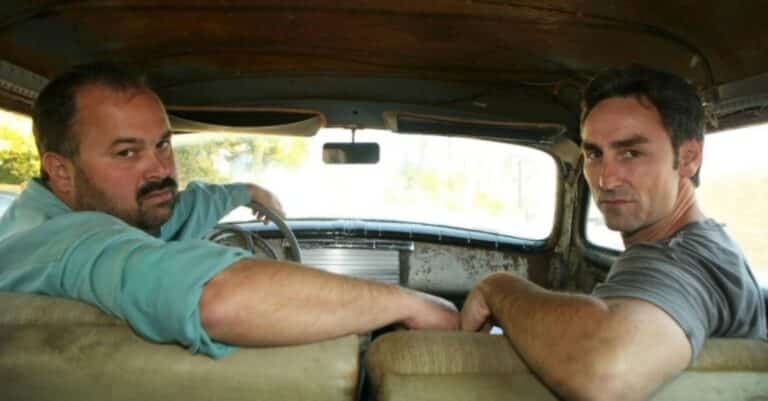 The ratings for American Pickers are in following the departure of Frank Fritz from the show. The beginnings of the show followed Fritz alongside Mike Wolfe as the hosts, showcasing them on their journeys across America to find hidden gems. However, by season 21, fans couldn't help but notice that Fritz was fairly absent from the team without a real explanation.
He noted that why he did undergo back surgery—which, coupled with the pandemic made it more difficult for him to return—he had no intention of leaving the team at all but was instead removed. Wolfe later confirmed over social media that Fritz was no longer part of the team and rumors began to swirl of a feud between the two.
Ratings are in for 'American Pickers' following Frank Fritz leaving the show
View this post on Instagram
It looks like Fritz's departure from the show has definitely affected the ratings according to The Sun. Since season 23 of the show kicked off at the beginning of 2022, the premiere apparently pulled in 1,050,000 viewers, with the January 8th installment dropping to 1,011,000. Compared to the season 22 premiere, which saw 1,273,000. Fritz's last episode, "Burlesque Queen," scored 1,282,000.
View this post on Instagram
While there's no real reason as to why the show's viewership is plummeting, it may stand as one of the factors. With this being said, it's pretty obvious that fans are holding out for Fritz's eventual and hopeful return.