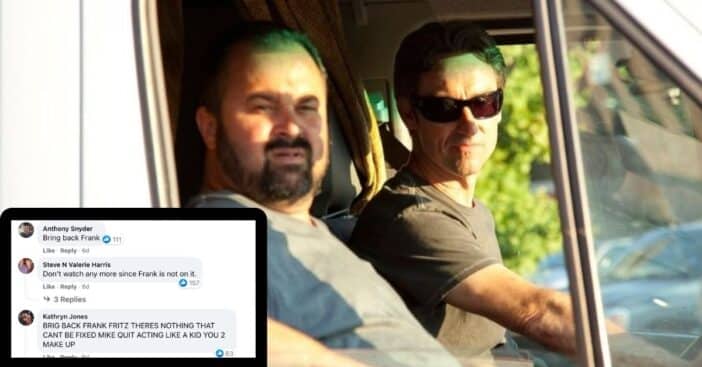 Fans of American Pickers are planning to boycott the new season due to the departure of Frank Fritz. As the show has been taking to social media to hype fans up about the new season, fans made it clear they're only going to watch if Fritz is one of the co-hosts. "I'll watch the next episode that features Frank Fritz…. until then, no thanks," one commenter says.
Another shared, "Lost interest in it. Frank [and] Mike together was more interesting. Don't care for his brother. Not watching any longer."
Will 'American Pickers' fans boycott the new seasons?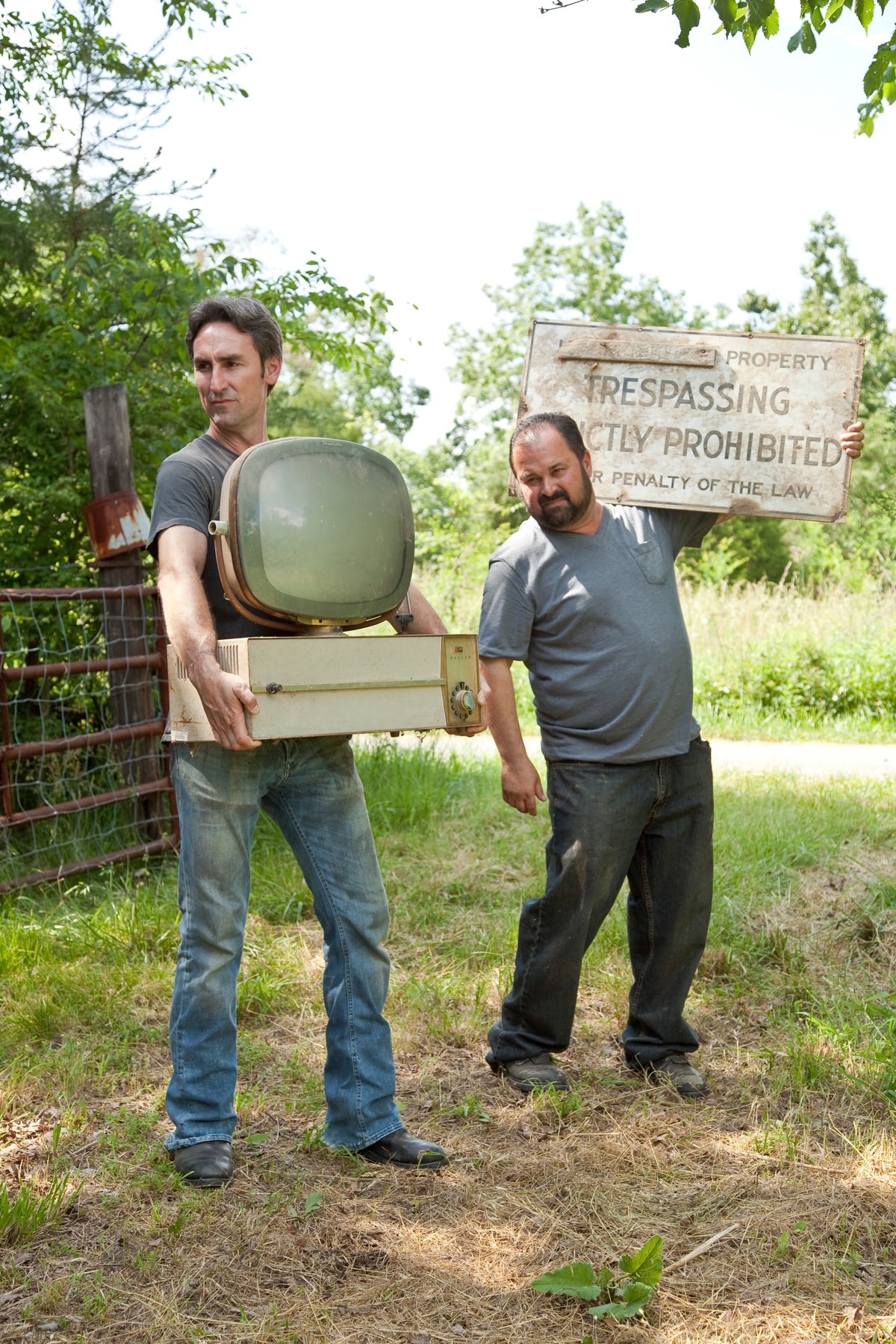 On the contrary, some fans seem okay with the departure of Fritz and say they'll continue to watch the show. One fan writes, "I enjoy it better now without frank. While they've all been on the entire time, Rob, Jersey, and Dani bring in new blood and I like it."
RELATED: Mike Wolfe Of 'American Pickers' Wants Frank Fritz Back, Former Co-Star Not Allowing It
Another echoes that thought, adding, "Show is better without moody Frank, keep it in the family. Hey, History channel we need more reruns to tide us over till February."
Why Fritz was let go from the show
View this post on Instagram
The fans' comments about Fritz leaving the show—and boycotting it—come after the show's producer, Sarah Perkins, discussed the show's latest season with The Advocate. "We're looking for leads throughout the state. Specifically interesting characters with fascinating items and lots of them," she said.
It was earlier this summer that Fritz revealed to The Sun that he was let go from the show. He has been on the series since 2010 and explained that he had gone on hiatus from the show due to health issues. He had tons of issues with his back caused by lifting heavy things through the years on top of alcohol addiction.
View this post on Instagram
As a result, Fritz had to undergo surgery for his back, and revealed he hadn't heard from Mike Wolfe in more than two years. "He knew my back was messed up, but he didn't call me up and ask how I was doing. That's just how it is." Despite being let go from the show, he said he hopes to have some sort of spin-off series. He's also feeling really good, too—he says, "Life is good and I'd like to get back into the swing go things. I wish I had done it five years ago. I would have been a different person."
RELATED: This Historic Jell-O Wagon Cost American Pickers $6,500