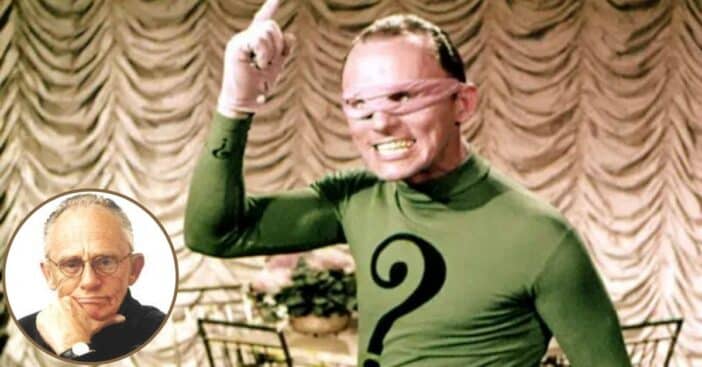 Director Robert Butler and producer William Dozier were casting the main villain role for the first two-part episode of the Adam West and Burt Ward 1966 TV series, Batman. The character was the Riddler, the title of the shows "Hi Diddle Riddle" and "Smack in the Middle." Both men realized that casting was going to be key in successfully pulling off the unique tone of this campy approach to the pre-Dark Knight. They found their answer in actor, stand-up comic, and impressionist Frank Gorshin, who, once he came in to audition, was obviously the only choice.
Butler, who developed a reputation for launching shows by directing their pilots — Star Trek, Hogan's Heroes, Moonlighting, Hill Street Blues, and Remington Steele (which he co-created) among them — had full confidence in how to approach Batman. "I was just very harmonious with the material," the 93-year-old explains in an exclusive interview, "and Frank just fit right into that scheme with no pain whatsoever. He came in to the audition with what you saw; he somehow decided that to be that giddy and have a great time was the way to go.
Whatever happened to Frank Gorshin?
"I think we were probably all stunned in his audition and realized that this was the guy who was the guy, so let's hire him and proceed," he continues. "And working with him was kind of unusual and ideal. By that I mean in the abstract it's ideal. If you never have to say anything to an actor in terms of his performance, that is ideal. It was different from, say, live television, which I began in, where there was very much a collaboration of a director and actor working together so that the actor in question would fit into the model of the show unit, which had to go on the air a week from Friday, if you know what I mean."
We do, and Gorshin obviously did, recognizing the importance that the Riddler would ultimately have on his career, both good and bad. "The Riddler changed my life completely," he admitted to the Rocky Mountain Review of Utah in 1966. "The reaction was immediate and I was afraid the Riddler would overshadow me as a personality. Before people used to say, 'You know, that marvelous guy, I've seen him a thousand times. What's his name?' Suddenly they knew my name." Which was a reality he'd been waiting years to achieve.
He was born Frank John Gorshin, Jr. on April 5, 1933, in Pittsburgh, Pennsylvania. You could say his entrance into the world of showbiz came at the age of 15 when he worked part-time as an usher at the Sheridan Square Theatre. It was there that he started to study the mannerisms and voices of the actors unspooling on the big screen, and began turning himself into an impressionist, eventually becoming one of the best. Three years later he entered a Pittsburgh talent contest and won the grand prize, which was a one-week engagement at Carousel, the New York nightclub owned by Jackie Heller. Following graduation from Peabody High School, he attended the Carnegie Tech School of Drama, which was eventually renamed Carnegie Mellon University, managing to act in local plays and continue to perform in nightclubs.
"Ever since I was a kid, I wanted to be an actor," Gorshin told the Pittsburgh Post-Gazette in 1965. "That's why I picked the Drama School at Tech. But in 1953, at the end of my sophomore year, the Army tapped me and it was in the service, for camp revues, that I began to do imitations of James Cagney and Humphrey Bogart and so many other Hollywood greats of that day. The GIs seemed to like them, so I kept working on a repertoire. At the end of my hitch, I figured maybe this would be a shortcut to acting, so I headed for the West Coast and forgot about Tech."
Rising Star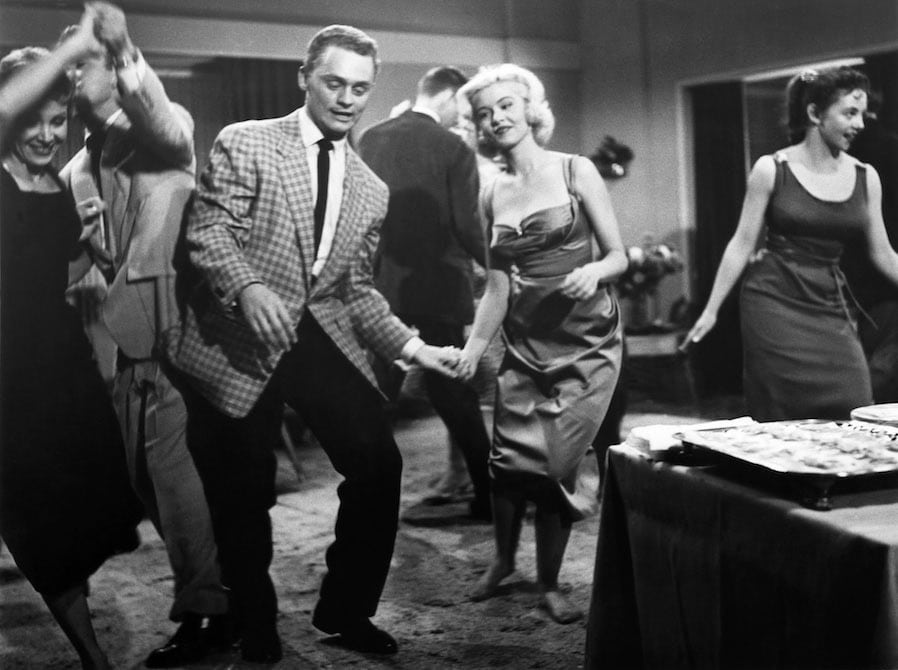 The acting took off fairly quickly. Between 1956 and 1965, he appeared in 22 movies, beginning with The Proud and the Profane and concluding with Disney's That Darn Cat. On television during that same time span, he made 17 appearances, starting with Alfred Hitchcock Presents and concluding with Combat!. In between it all, he was scoring consistent gigs in nightclubs around the country. Comments the Pittsburgh Post-Gazette in their profile, "His services are in constant demand. In fact, there aren't enough weeks in the year for him to meet them. The supper clubs, the movies and television recognize talent when they see it. These three mediums will pay the Pittsburgh boy roughly around $100,000 in 1965."
Added the actor, "People close to me say I should concentrate on one thing and not spread myself in so many different directions. But I don't want to. I like them all, the night clubs, television and the movies. Each medium gives me a chance to explore something different, and I think I can manage to keep going this way until I'm sure, very sure, I'd be able to stick with one and not miss the two others. That time hasn't come yet."
In retrospect, he may have wished he's chosen differently, because in between the acting opportunities, he continued to appear on The Steve Allen Show and The Ed Sullivan Show (in fact, sharing the February 9, 1964 broadcast with the American debut of The Beatles), solidifying his reputation as an impressionist. As he told The Star Press of Indiana in 1987, "It was the impressions that kind of caught everybody's fancy. In those days, I didn't care which direction it was going, I just wanted to work. Before I knew it, a lot of years had gone by and everybody knew me as a nightclub performer. When you're doing that, when people know you as one thing, it's hard for them to accept you as something else."
But they did. At least for a brief time. Gorshin worked in the film and television mediums for the rest of his life, though his two bits of pop culture immortality came in the 1969 episode of Star Trek, "Let That Be Your Last Battlefield," playing Bele, one of two characters with a face that was half white and half black in what was a pretty obvious metaphor; and the other, of course, was as the Riddler, playing the character in a total of 10 times. He made quite the impression at the height of the show's short-lived phenomenal success (it was off the air by 1968) and all the decades that have followed in which it's been so fondly remembered.
Trying to Regain Traction as An Actor
Pop culture historian, author, and performer Geoffrey Mark suggests, "Unlike other impressionists, Frank Gorshin was basically an actor who used his ability to do impressions of people. He was not, however, at heart a stand up comedian or comic. The impressions made him famous enough to be cast on Batman, but it was Batman that propelled his career. Interestingly, the Riddler had been a minor character in the Batman mythos, and yet Frank's brilliant interpretation of the character made people think that the Riddler was one of Batman's big three or four villains. He wasn't until the TV series. He wasn't until Frank Gorshin, and I'm sure that Frank must have grown to resent that a little bit, because he wanted to do everything. Other impressionists like Rich Little and Marilyn Michaels are brilliant comedians and singers who could just as easily entertain audiences without the impressions, but Frank needed the script. He was an actor playing a character.
"It's why he was so frustrated that his work on Star Trek and other sixties vehicles didn't float him into the big time of acting. And he spent most of his career doing the impressions, even right towards the end with a one-man show about George Burns. Yes, he was acting in a play with lines, but he wasn't being a comedian. He was still doing an impression. And he was frustrated. There are people in show business who are beloved by other entertainers. Frank was respected by other entertainers, but I don't think he was beloved. He could be difficult. He could be self-serving and not necessarily a good acting partner for somebody else."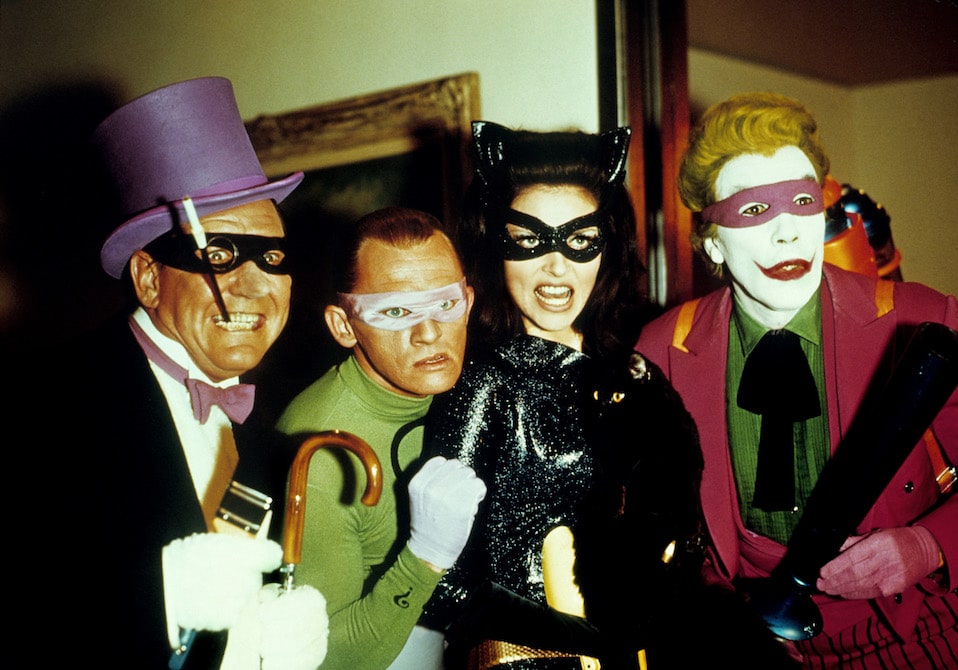 But Batman did come along, and while in the annals of the character's history, his greatest foe was the Joker (played by Cesar Romero on the show), on this television series it seems that Gorshin's Riddler was actually the most dangerous. At least that's the way that Jim Beard, editor and contributing writer to Gotham City 14 Miles: 14 Essays on Why the 1960s Batman TV Series Matters, feels.
"His performance is just so intense," Beard opines. "That's really the go-to word right there: it's so intense and then there's what he does with it. I've often said that I wouldn't necessarily mind being in the same room as Cesar Romero's Joker, but I would not want to be anywhere near Frank Gorshin's Riddler, because maybe I'm not walking out of there. He just had that manic energy and intensity. A fire in him."
"That's a very good point," Butler concurs, "because that danger and suspense is very much what keeps the storytelling alive. There was an awful lot of energy in that performance and that decision he made to convey tremendous force and power and strength brought with it the concern that things could get violent, leaving a lot of dead people laying around. He really was phenomenal. I tweaked the edges of his performance at the very most, because, again, it was his notion to be so giddy and goofy and hilariously self-involved. It was just wonderful."
Batman himself, Adam West, enthused of Gorshin to the Asbury Park Press, "He was marvelous to work with. I love working with actors who are on the edge, as Frank was. He was dangerous."
Gorshin Takes Aim at the Past
Later in his career, Gorshin tried to explain his view of the Riddler: "He wasn't a funny character. Now, when you see him with his green tights and black question marks and pulling some of the stunts he does, it's funny. But I didn't play it to be funny. I played it with serious intent, this guy with these convictions that he was smarter than the whole world and was going to outwit the whole world. The funny thing was, the Riddler was seen as a sex symbol by both sexes, and suddenly I became this great pin-up on teenagers' walls and in locker rooms."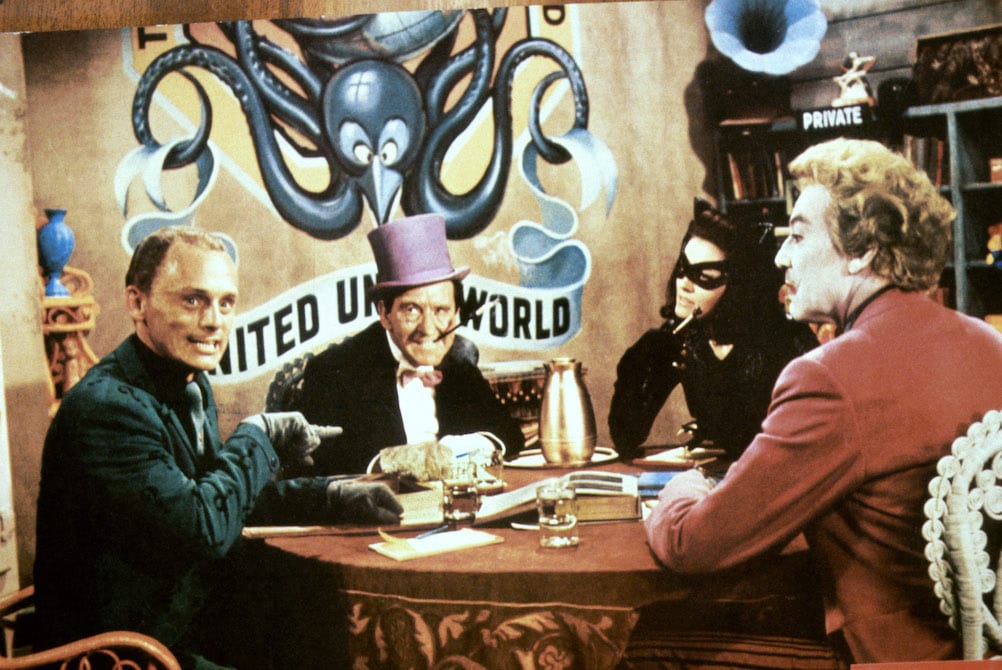 In 1995, speaking to the Chicago Tribune at the time Jim Carrey had assumed the Riddler role in the feature film Batman Forever, Gorshin commented, "I enjoyed playing the Riddler, mostly because it did so much for me and my career. But the reality is that they let me do what I wanted. And all I kept thinking was, when I was a kid, I remember reading the Riddler in the comic books. He was a fun guy, even though his fun was derived from evil doings. But he had a great zest for life, and so much so that he constantly giggled and laughed and loved the whole game, and fancied himself as being able to do everything and anything. With this, I thought, 'Gee, that'd be fun to play.' And it was.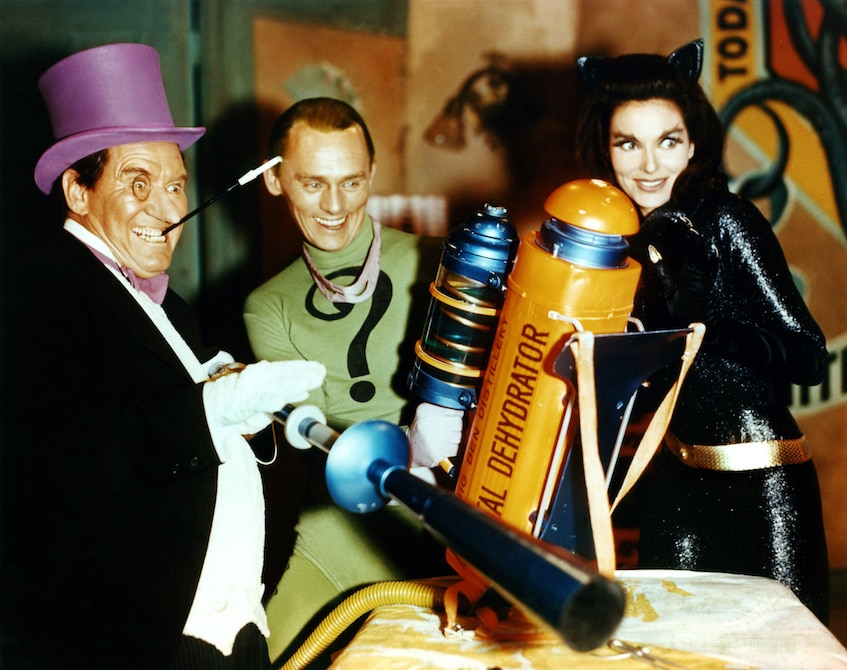 "I knew this was a hot show, though it only lasted three seasons," he added. "I knew because it was different; it was a pioneer in a lot of ways. It got a lot of publicity and acquired a strong following, and in the reruns it took on a whole new life and became even more successful. Once that Batman episode aired, I was elevated to headliner and I was on my way."
Ready to Move On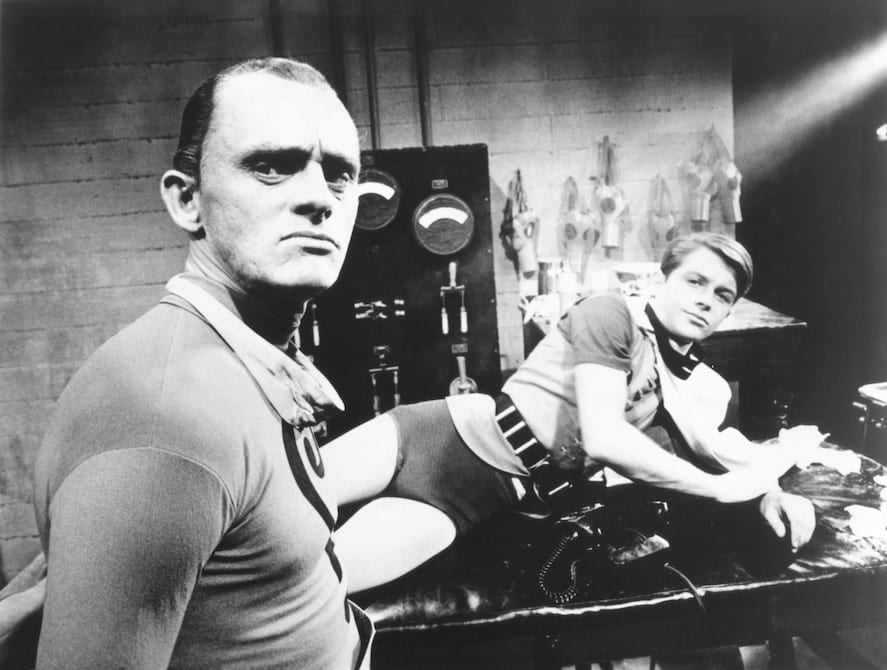 Even so, after 10 episodes as the Riddler, he'd decided enough was enough. Gorshin claimed it was because the quality of the scripts had diminished (they had), others said it was because he unsuccessfully demanded a substantial financial raise for his efforts. And then there was the belief that it very quickly started limiting the way people saw him, much to his frustration. As noted earlier, finding work wasn't an issue, but evolution as an artist was not really in the cards. Indeed, in 1972 ABC aired The ABC Comedy Hour, a variety show that for seven of the 13 episodes featured guest hosts and a group of impersonators known as The Kopykats, who would perform skits as famous actors and actresses. The regulars included Rich Little, Gorshin, Marilyn Michaels, George Kirby, and Fred Travalena.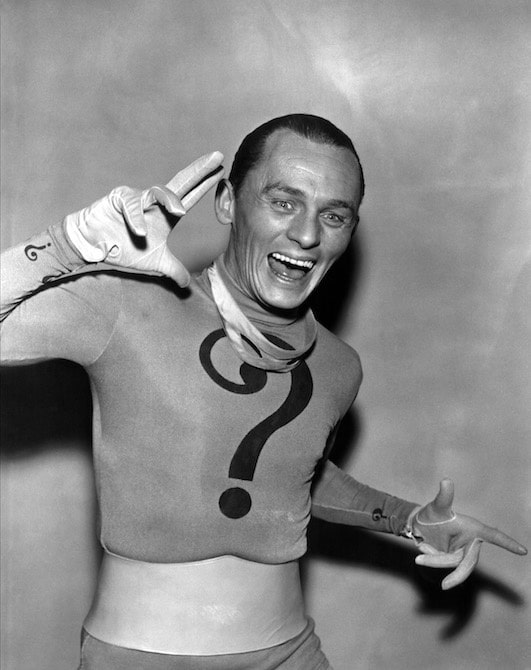 Says Geoffrey Mark, "It is difficult for some performers to accept that there can be limitations on their careers. We would probably not know about Frank if not for The Ed Sullivan Show. It was those appearances that led to Batman and Batman led to Star Trek, and it is true that after the first season of Batman, there were diminishing returns from the writing. And if you want to notice how good Frank was in the role of the Riddler, watch John Astin play it. John was a fine actor, but he could not begin to do what Frank did with the role. But when your entire career is based on Ed Sullivan and Batman, as much money as you may make and as many game shows and talk shows you can be on, if your aspiration is to be a fine actor, one could see why Frank would be frustrated and angry."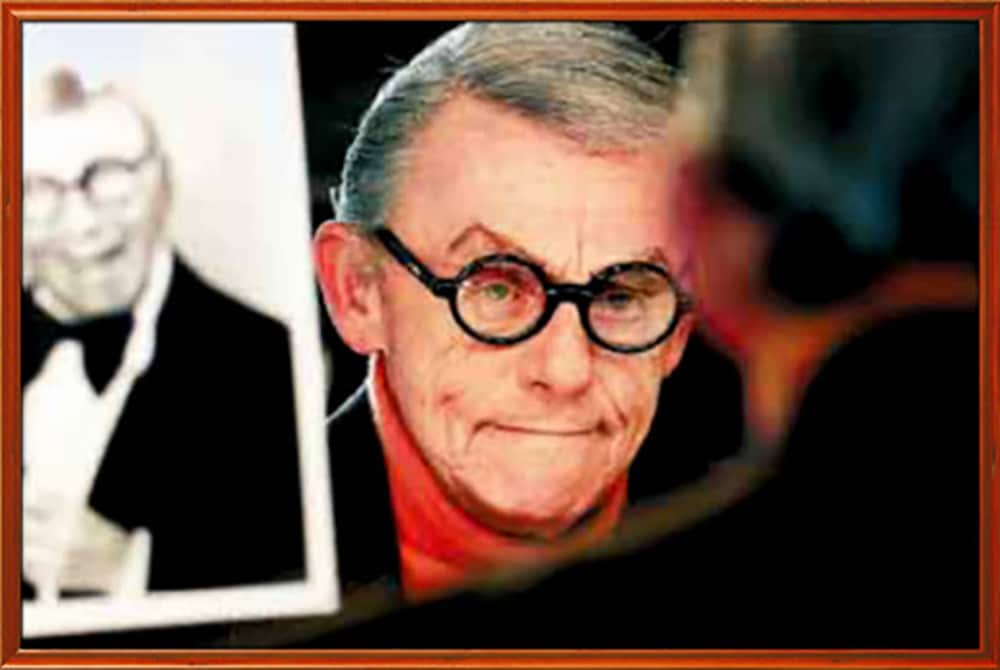 And yet, he apparently did make the kind of connection he dreamt of with the audience — at least to some degree — via his previously-mentioned portrayal of George Burns in the one-man show Say Goodnight Gracie, which he debuted on Broadway in 2002 and toured on and off for the rest of his life. Playwright Rupert Holmes discussed Gorshin's turn as Burns with The Los Angeles Times: "Five minutes into each performance, everyone in the audience would forget they were seeing Frank Gorshin. He got a standing ovation at every performance and on the third bow he'd let George drop away from him; he just gave up George. And the audience would hesitate for a moment, because they'd suddenly remember they had been watching Frank Gorshin, not George Burns."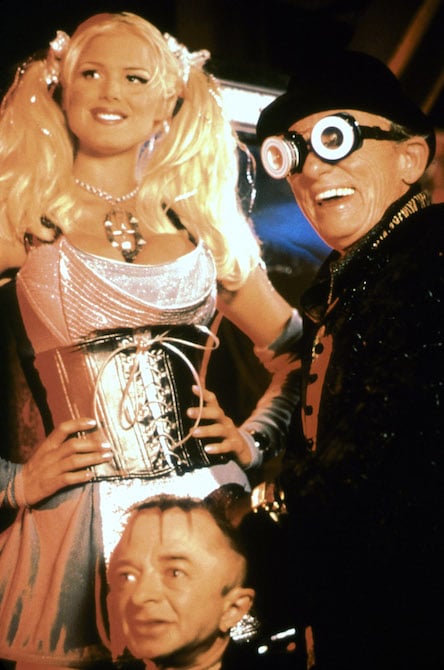 That sentiment must have been a personal victory for Gorshin. In fact, an ovation for his performance as Burns was one of the last things he ever experienced. After completing a show in Memphis, he boarded a plane to Los Angeles, but went into distress mid-flight. Upon landing in California, he was rushed to the hospital, but doctors couldn't save him. On May 17, 2005, at 72, he died of lung cancer, complicated by emphysema and pneumonia. At the time he was separated from wife Christina Randazzo, who he had married in 1957. Together they'd had one son.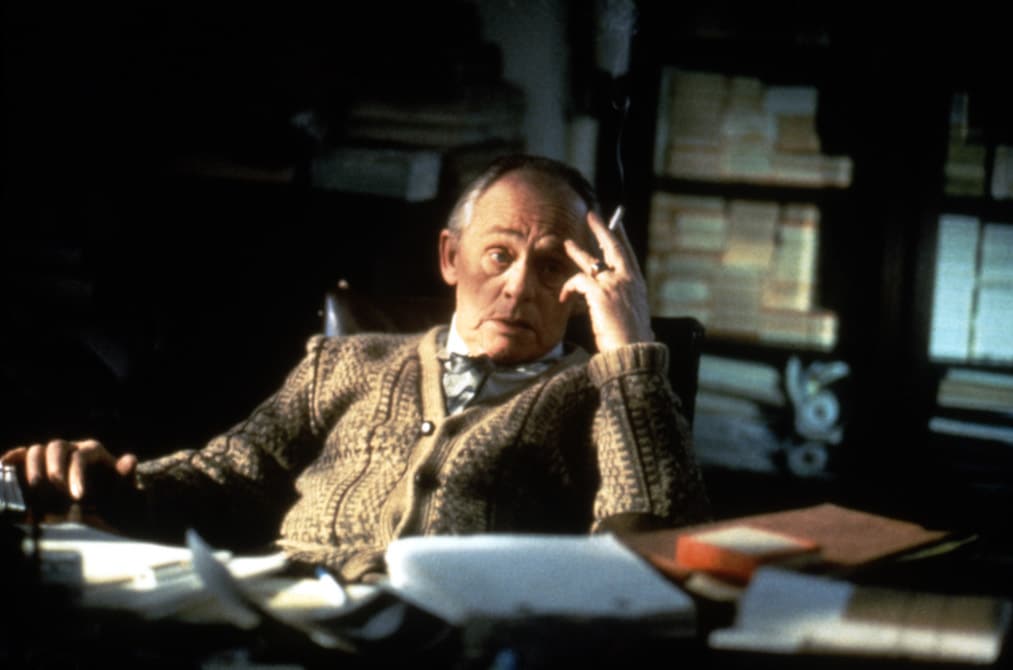 In 1987, when Gorshin was a part of the touring musical On the Twentieth Century, he had high hopes for what it might represent for his career. "I've finally come to the realization, 'What am I going to do? Am I going to do Kirk Douglas and Burt Lancaster for the rest of my life?'" he related to The Star Press. "When this thing came along, I thought, 'Wow, this might be an opportunity for me to really show a commitment to this area of the business.' It's not the most comfortable situation in the world. As much as you're traveling all the time, you're doing a lot of one-nighters. But I wanted people in the theater community to be aware that I'm really serious about this.
"Ultimately," he added, "I just want to do Broadway. I want to do a play and I want to do a play that no one else has done. I want to do a character that no one else has done. I'll tell you this, though. Even though I've played a lot of nightclubs and so forth, and I have a reputation of being a comedian, I sure don't feel and have never felt like I was a funny person. I think I'm more intense than anything and more inclined to want to do dramatics, to do things that are sensitive in nature."