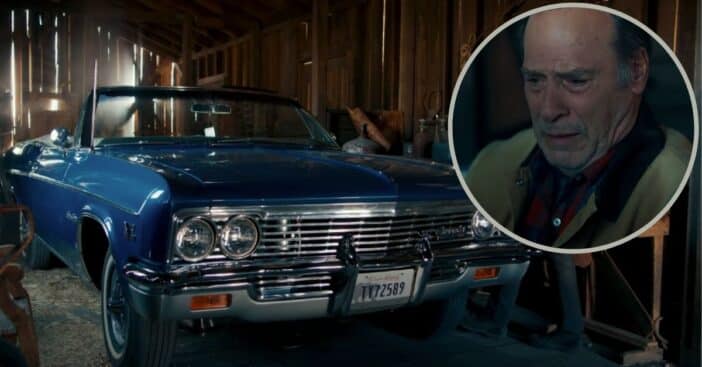 The new Chevy Christmas ad is making even the toughest of the tough well up in tears, and what makes it even more emotional, is that it's based on a true story. A man is preparing for Christmas, wreaths and all, when he walks into his garage and can't help but look at and admire the old 1966 blue Chevy Impala that's covered in dust.
The man then picks up an old photo that shows us his late wife, and the commercial cuts out to a flashback of his wife and he's sat there remembering the memories they made together. This causes him to tear up as he is obviously upset that his wife is no longer there anymore.
The new Chevy Christmas ad will get the waterworks going
His daughter sees him with the car and has an idea. She heads down to the local town mechanic's shop to ask for help on restoring the classic vehicle as a Christmas gift for her father, and of course, everyone is down to help. They secretly work on the car without the man noticing.
The next day, the man opens the garage door to find the old 1966 Chevy restored and looking good as new. Additionally, the old photo of his wife is now hanging in a gorgeous new frame on the rearview mirror.
He is smiling from ear to ear now, excited about the newly restored car. He starts the engine and pulls out to where his daughter is; she gets in the car.
"Thank you," the man says to his daughter.
"It's what mom would have wanted," she replies, clearly choked up with tears.
"It's the best Christmas gift I could ever have," he replies.
Grab your box of tissues before watching this masterpiece of a Christmas ad.