Lady Gaga escorted Tony Bennett off the stage for the last time for his final show and we're most definitely crying. The singer and actress paid tribute to Bennett and his decades-long legacy before escorting him off. "Tony, we're all so grateful to have witnessed your talent, your generosity, your creativity, your kindness, and your service through all the years," she tells Bennett in a clip posted from CBS and EW.
Bennett then thanked Gaga, and in an emotional moment, Gaga says, "Mr. Bennett, it would be my honor to escort you off the stage." She takes his arm and they walk out together offstage, earning a roar of a standing ovation.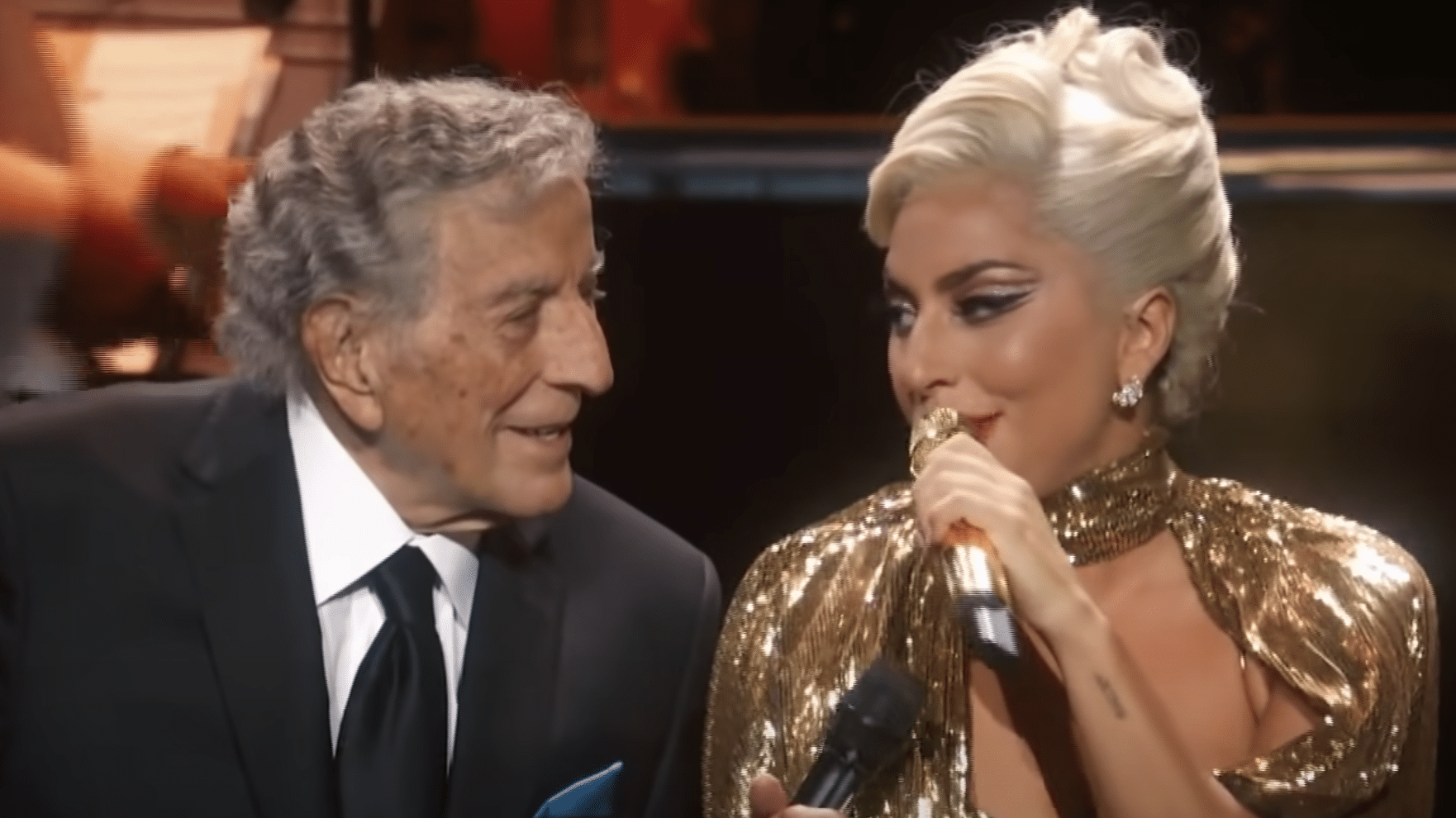 The two have been performing for years, but it looks like they may stop performing for good as Bennett has been battling Alzheimer's. Their most recent performance was a two-night concert series, recorded in August as part of Bennett's birthday celebration. They performed a number of various songs, including songs from their joint album Love for Sale, which scored big in Grammy nominations for Album of the Year and Record of the Year ("I Get a Kick Out of You.")
RELATED: Tony Bennett And Lady Gaga Receive Several Grammy Nominations This Year
View this post on Instagram
Bennett had finished off the show singing a hit tune "I Left My Heart In San Francisco" before being escorted off the stage by Gaga. Gaga recently spoke about how emotional she got when she heard Bennett say her name for the first time in a while. "I had to keep it together because we had a sold-out show, and I had a job to do. But I'll tell you, when I walked out on that stage and he said, 'It's Lady Gaga,' my friend saw me, and it was very special," she tells Anderson Cooper.
She later adds, "It's not a sad story. It's emotional. It's hard to watch somebody change. I think what's been beautiful about this and what's been challenging is to see how it affects him in some ways, but to see how it doesn't affect his talent. I think he really pushed through something to give the world the gift of knowing that things can change and you can still be magnificent."