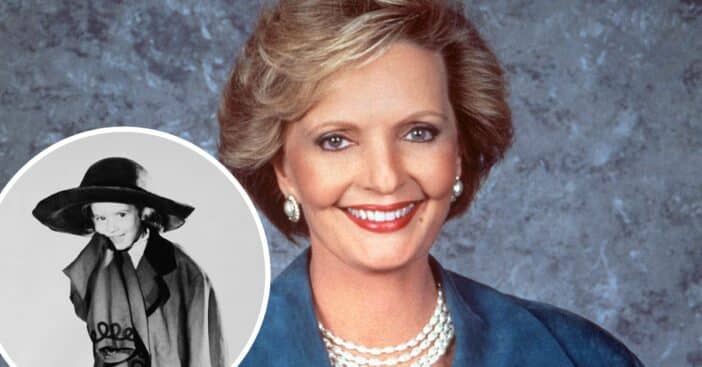 Many fans know the late Florence Henderson for her role as Carol Brady on The Brady Bunch. Florence's daughter, Barbara followed in her footsteps and even appeared on The Brady Bunch too! She made three appearances on the show, playing three different parts in 1970, 1972, and 1974. It seems the roles helped her catch the acting bug.
Barbara was known as Barbara Bernstein because her father is Ira Bernstein. Barbara continued acting as a child and later as an adult. She may be best known for her role as Buffy in the movie 9 to 5, starring another DYR favorite, Dolly Parton. She hasn't done much acting since the '80s, except a few roles as herself.
Find out what Barbara is up to now
By the '90s, Barbara transitioned to jobs behind the camera. She is now known as Barbara Chase. She became a producer and now serves as the Senior Director for Event Production at the Television Academy. Sadly, she lost her mother Florence in 2016.
RELATED: Florence Henderson Said It Wasn't Always Easy To Work With The Kids On 'The Brady Bunch'
Before her death, she was asked how she wanted to be remembered. Florence said, "Probably as someone who survived for a long time in a very tough business and hopefully, managed to retain a sense of humanity."
We definitely think she achieved that.
RELATED: Whatever Happened To Florence Henderson, Carol Brady On 'The Brady Bunch?'