Jon Gosselin of the hit TLC show Jon & Kate Plus 8 has been hospitalized following a nasty spider bite from a venomous arachnid. He was asleep at the time of the bite. Gosselin states that he is in "excruciating pain" followed by what seems to be a bite from a brown recluse spider, right in his own bed at home in Reading, PA.
Gosselin spoke to The Sun, saying he was looking forward to his "first real single weekend" DJing in Philadelphia when he realized his leg was incredibly swollen and even doubled in size.
Jon Gosselin suffers venomous spider bite
"It was really weird because when I looked at my leg I realized it was twice the size and there's a red-looking blister with a large red circle around it," he says.
RELATED: Investigation Launched After Kate Gosselin's Son Accuses Dad Jon Of Physical Abuse
He became aware something was seriously wrong and took himself to the hospital. That's when a doctor "immediately knew the pain was from a brown recluse, which is a deadly spider."
First time he's been bit by a spider… sort of?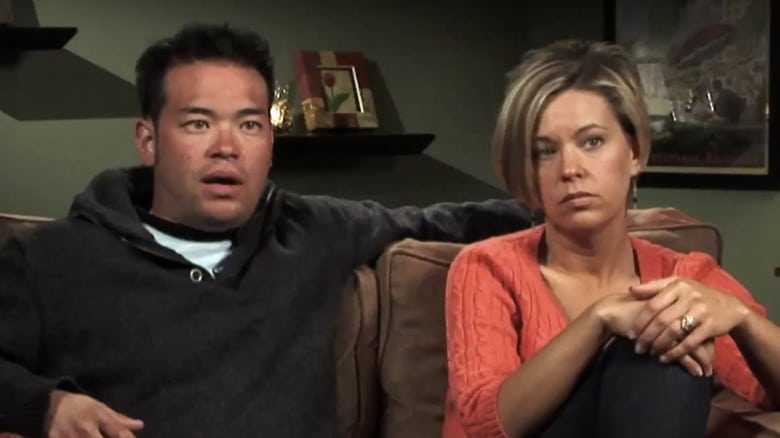 He adds, "The doctor told me that I was lucky to come in because if you don't treat this you can lose limbs or die from a bacterial infection." Thankfully, the reality TV star is now on antibiotics for the bite and is on the road to recovery ."It's finally healing after a week and the swelling has improved and the pain is just where the bite is rather than my entire leg."
Gosselin is best known for appearing on the reality TV show Jon & Kate Plus 8 with his former wife Kate Gosselin and their eight children. The former couple are not currently on good terms, as seen in Gosselin's explanation of the bite, saying: "I've never been bit by a spider in my whole life, unless you count Kate. But all jokes aside, let's face it, it hasn't been my year."
View this post on Instagram
Most recently in Gosselin's personal life, he and girlfriend Colleen Conrad, have decided to separate after eight years. "It's hard; it was a big decision. We have been together for seven years, which is a long time, so it's very upsetting," he said at the time of the separation, which was back in February.
RELATED: This Is Why You Shouldn't Kill Any Spider You Find In Your House