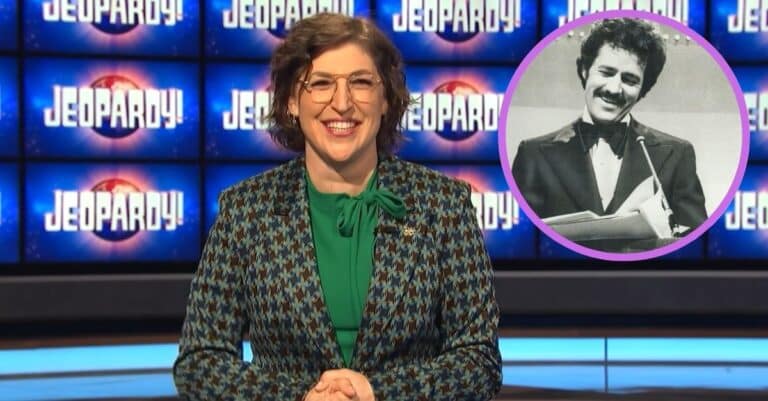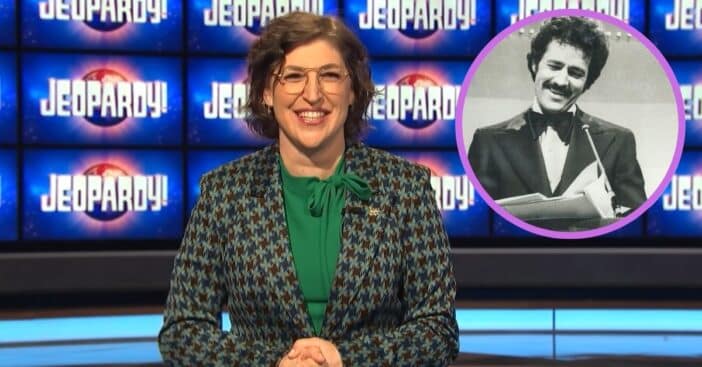 Alex Trebek passed away on November 8, 2020, following an almost two-year battle with stage four pancreatic cancer. Since then, multiple people have filled the role as Jeopardy! host, and the two big names in the game have shared tributes to him. Current host Mayim Bialik honored Trebek in a recent post one year after his passing.
Trebek started hosting Jeopardy! back in 1984, which put him on a platform that became visible to millions around the globe for decades. Throughout his career, Trebek both put a spotlight on the show's contestants and engaged in meaningful philanthropy, sometimes while engaged in his own health battles. It is these qualities that Bialik's post honors.
Mayim Bialik remembers predecessor Alex Trebek for his passion for life
View this post on Instagram
On November 8, Mayim Bialik took to social media honoring the late Alex Trebek one year exactly after his passing. On both Twitter and Instagram, her post features a black and white photo of Trebek from years gone by, back when his hair was dark and his mustache bristling. In the photo, he is in his element, smiling down at a sheaf of notes. "Remembering the passing of the great Alex Trebek a year ago today," her post reads. "Alex was a legendary entertainer, philanthropist, and lover of life. We miss you, Alex." The post has received thousands of responses on both platforms. Her posts come the same day longtime guest host and original Jeopardy! GOAT Ken Jennings recalled Trebek's widow giving him a pair of the host's cufflinks.
RELATED: 'Jeopardy!' Guest Host Mayim Bialik Recalls Alex Trebek's Legacy
Bialik came to Jeopardy! after nine years of The Big Bang Theory. "When I left The Big Bang Theory, I said that there would never be another job like it," she revealed. "It was the best job I had ever had, besides being a parent." Then came the announcement she would be a host alongside Mike Richards, and "I can now say that there is no other job I'd rather have than this job on Jeopardy!" When plans changed and she was then slated to host with Ken Jennings until a new plan could be finalized, Bialik was not online, as she was celebrating Yom Kippur.
Continuing a legacy, not by replacing but by honoring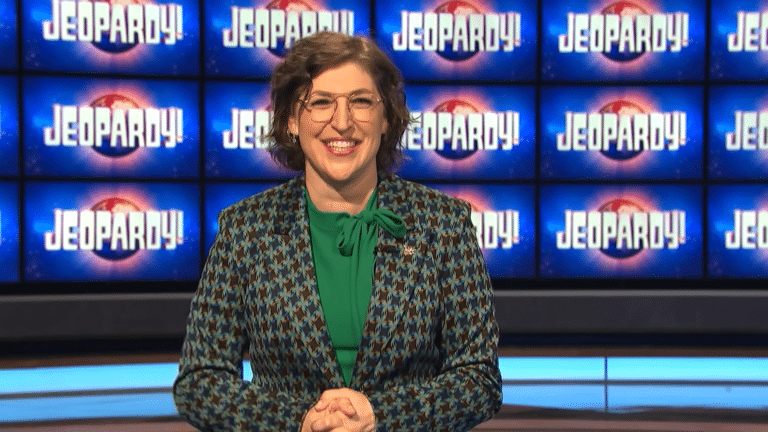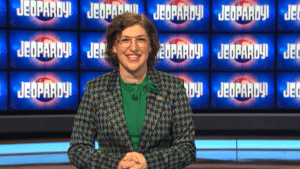 While some host and contestant hopefuls grew up watching every episode of Jeopardy! themselves or with family, Bialik felt drawn to the role of host because of her unique and varied background. "The use of my brain and my skillset feels best suited by this job on Jeopardy! It is a dream job," she explained, via THR. "I think it's a dream job for anyone, but especially for someone who is trained first as a performer and then as a science communicator."
She is determined a year later to balance continuing Trebek's work and honoring someone who can't be replaced. "As someone who didn't necessarily grow up with the constant presence of Alex in my living room, I feel him everywhere on that stage and I get to work with people who for decades worked so closely with him and whom he called friends. That's what feels really special," she said. "There will never be another Alex, on camera or off. It's important not to try and be him, because you can't, but as I learn more about him, I see how much he made his life an act of devotion to humanity. That's the legacy that I hold so dear as I go to work each day."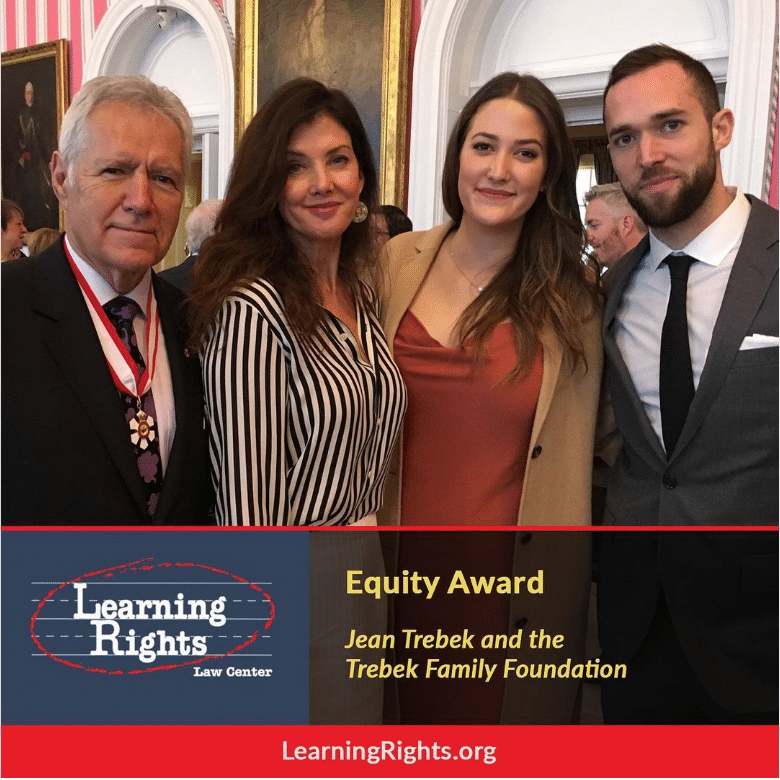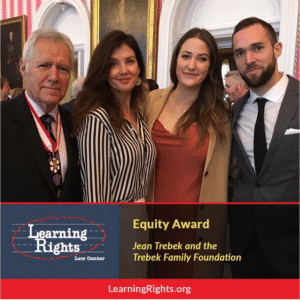 RELATED: 'Jeopardy!' Contestant Shared How Writing To Alex Trebek As A Child Inspired Her Into Adulthood