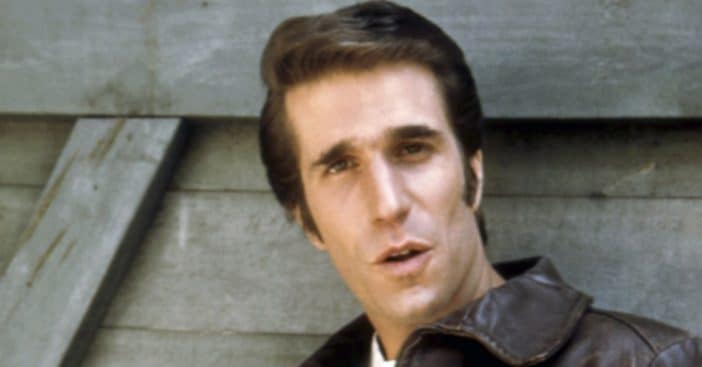 Henry Winkler did some spring cleaning during the pandemic and struck gold. He admitted that he found lots of memorabilia from the set of Happy Days and some of the films he's been in including Scream and Waterboy. Now, he is auctioning off some of these items, including a full Fonzie outfit featuring the leather jacket, for charity.
The Fonzie outfit up for auction will include an original pair of blue jeans, a T-shirt, biker boots, and Fonzie's iconic leather jacket. The entire outfit may go for up to $70,000. One of the leather jackets is at the Smithsonian Museum and one Henry plans to keep forever. Henry is also selling a pair of mechanic overalls that he wore on Happy Days.
Henry Winkler auctioning off memorabilia from 'Happy Days' including Fonzie's leather jacket
Henry shared, "During the pandemic, I had the urge for spring cleaning except that it lasted for a year and a half. I found 27 boxes, and those boxes were filled with memorabilia from 'Happy Days' to 'The Waterboy' to 'Scream.'" The boxes included "the book that I held on the sidelines in 'The Waterboy' for making plays," he said, plus "two masks from 'Scream' that I cut onscreen and the prop people gave me them because they weren't going to be used again."
RELATED: Henry Winkler Showed The Original Fonzie Leather Jacket To Jimmy Fallon On His Show
The auction will take place on Dec. 8 at Bonhams Los Angeles. Part of the proceeds will support the nonprofit organization This Is About Humanity, which was co-founded by Henry's daughter Zoe.
If you're interested in the auction, check out the details and photos here.
RELATED: Henry Winkler Says He Never Actually Rode A Motorcycle On 'Happy Days'