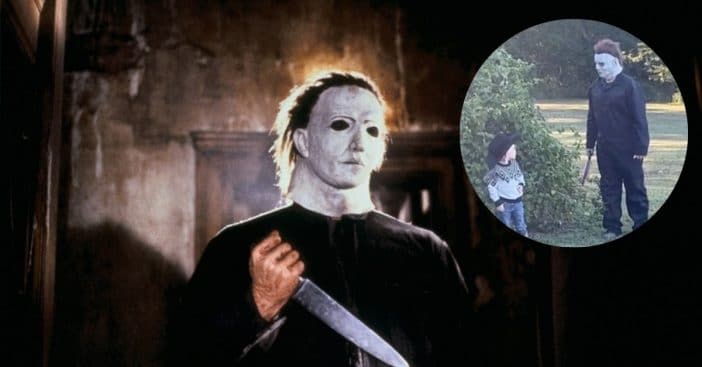 For many, Halloween legend Michael Myers is a symbol of terror. To four-year-old Korbyn from Carthage, Missouri, he's totally hug-worthy.
In a moment straight out of the most adorable Halloween sequel ever, TikTok user Amber Patrick (amberpatrick22) shared a heartwarming look at her son Korbyn coming face-to-face with the villainous Myers, clad in his terrifying mask and brandishing a knife. If you needed something to get you into the Halloween spirit, this might just be the best possible thing.
The tiniest Halloween fan's heartwarming reaction
In the video, Patrick asks little Korbyn to cheese it up in front of a bush as he poses for Halloween photos. What he doesn't realize is Myers (at least, a man in an eerily accurate costume) is actually creeping up behind him the whole time. It takes a gentle nudge from Myers' fake knife to alert Korbyn to the intrusion, and his reaction is absolutely golden.
RELATED: John Stamos Pranks Jamie Lee Curtis Ahead Of 'Halloween Kills' Premiere
Korbyn isn't moved to run away and hide. He doesn't even call out to his mom. Instead, he opens his little arms to ask Myers for a hug. The "cold-blooded killer" leans down to the child and brings it in for a particularly big one. Who knew The Shape was such a decent guy behind all the stalking and killing?
The birth of a young horror lover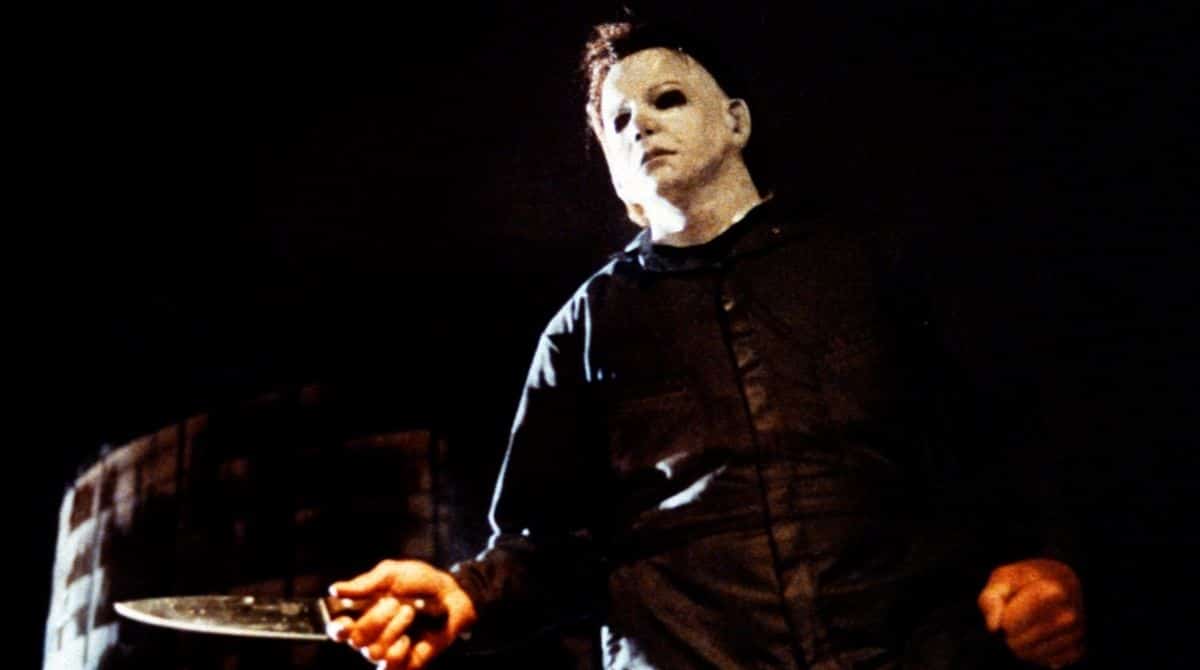 Patrick, speaking to TODAY, explained Korbyn's recent obsession with "spooky things," as well as the story behind the impromptu meeting. When she learned of photographer Madelin Sanchez's Michael Myers photoshoots, Patrick knew she had to work with her husband Nick. Luckily, their plan to surprise little Korbyn with a once-in-a-lifetime opportunity to encounter The Shape himself was a smashing success.
"I was expecting him to be like, 'Michael! Michael!' and high-five or something, but no, he just went straight into a hug," Patrick told TODAY. "It just melted my heart because he literally is the sweetest little boy. I guess I probably should have expected him to hug him."
Unexpected Halloween friendships
Korbyn doesn't see Myers as some big, spooky guy. In fact, he told Mom during their TODAY interview that he "loves" the Halloween star, calling him his friend. That probably stems from his love for horror's greatest villains. According to Patrick, her little boy loves Scream's Ghostface and Friday the 13th's Jason Voorhees. It's clear he has taste.
As for Korbyn's Halloween costume plans? He's hitting the streets as a mini-Myers. No surprise there, but it's going to be tough to top his big TikTok moment–or the first time he met one of his idols. That's something you never forget.