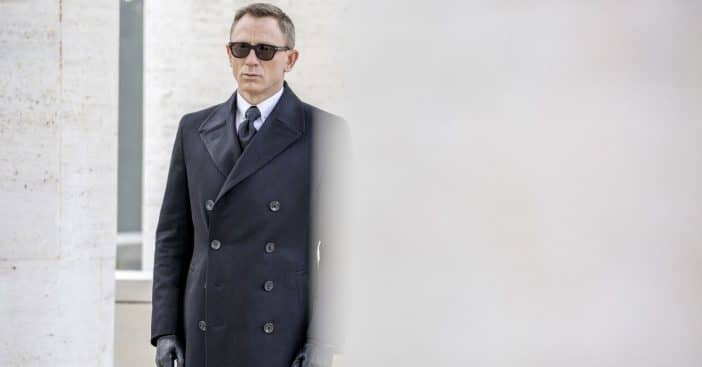 Many men have taken up the mantle of 007. But it's been just that: men. With the new No Time to Die film, there have been talks of a female James Bond, but the latest actor to assume the role, Daniel Craig, doesn't approve.
Craig began his time as James Bond with 2006's Casino Royale. Other installments backed by Agent Craig include Quantum of Solace, and Skyfall. His final appearance in the famous suit and upgraded car comes with No Time to Die, to be released October 8, 2021.
'No Time to Die' sparked theories of a female James Bond
With more trailers, promotional material, and confirmed news surrounding No Time to Die, fans of James Bond believe the series is setting up for a female 007. Lashana Lynch features heavily in the trailers and is confirmed to be an MI6 agent set to work alongside Craig's Bond.
RELATED: 50+ Facts About Bond Girls That Would Get 007 Hot Under The Collar…
Lynch, whose modern persona and determined attitude give Bond something totally new to work with, has not confirmed or denied what the next step might be for her in the franchise. She does feel, though, "With Bond, it could be a man or woman. They could be white, black, Asian, mixed race. They could be young or old. At the end of the day, even if a two-year-old was playing Bond, everyone would flock to the cinema to see what this two-year-old's gonna do, no?"
Daniel Craig wants to see something different
Opposite this view, Craig has a different idea for 007's future. "Why should a woman play James Bond," he has asked, "when there should be a part just as good as James Bond, but for a woman?" Rather than a female James Bond, Craig supports creating an equally iconic and beloved character just for women, to uplift their own stories.
Similarly, producer Barbara Broccoli favored the idea of creating something new, rather than allocating an existing series. "He can be of any color, but he is male," Broccoli expressed. "I believe we should be creating new characters for women — strong female characters. I'm not particularly interested in taking a male character and having a woman play it. I think women are far more interesting than that."
Do you want a female 007, or something different?