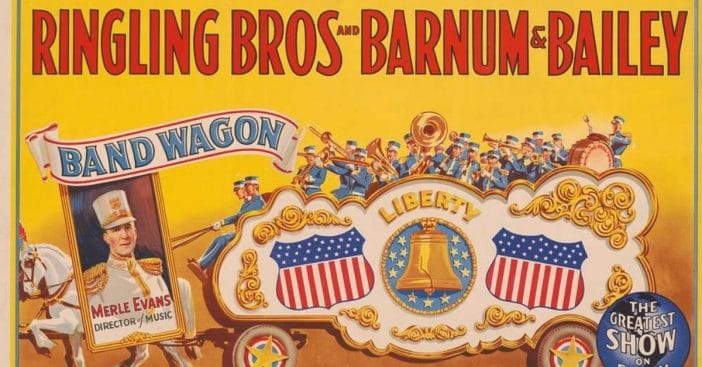 The circus may come back in town! The Ringling Bros. and Barnum & Bailey Circus shut down in 2017, even before the pandemic after 146 years in business. Now, officials are saying that the circus is working on a comeback for 2023 but the show will go on without any animals.
For many years, the circus was synonymous with animals like lions, tigers, and elephants. In more recent years, animal rights activists protested the circus claiming that it was animal abuse for the animals to be performing. The company stopped working with elephants in 2016 and ticket sales declined, ultimately forcing the circus to close down. However, other similar shows that didn't include animals like Cirque de Soliel remained popular.
The circus is coming back in 2023 without animals
Feld Entertainment COO Juliette Feld Grossman announced, "In 2023 we will be relaunching Ringling Bros. and Barnum & Bailey Circus. You can see it's emotional and exciting for us as a family. We really feel that Ringling Bros. has incredible relevance to today's audience." They are now working on a relaunch and expect an official announcement with more information in 2022.
RELATED: Barnum's Animal Crackers Boxes Get A Makeover After 116 Years
People for the Ethical Treatment of Animals (PETA) are very happy about the news and shared a statement. It read, "The exciting announcement sends a powerful message to the entire industry, something that PETA's been saying for decades: Cruelty doesn't belong in the circus or in any other form of entertainment."
What do you think about the circus coming back without animals? Would you want to purchase tickets and go see it when it returns?
RELATED: The Popular Show 'Bozo's Circus' Is Returning To Primetime TV