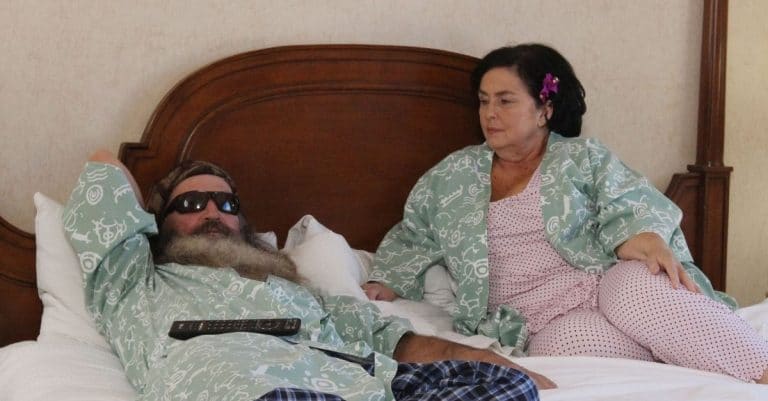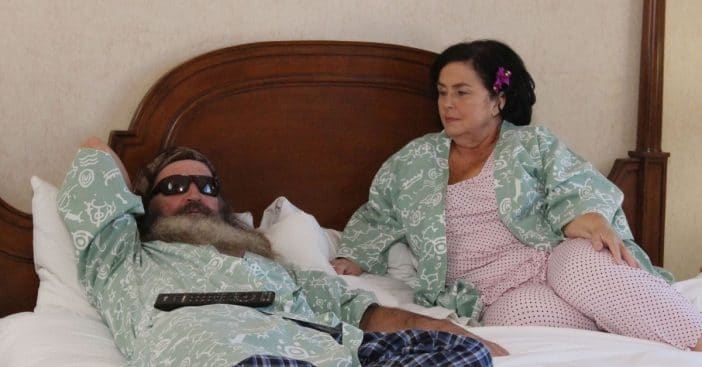 It was previously reported that Miss Kay Robertson from Duck Dynasty had to go to the hospital after her dog bit her. She now opened up more about the incident and how bad it truly was. She went to give her sleeping dog Bobo and kiss and startled him, causing him to lunge and bite her on the lips.
She immediately went to wake up her husband Phil, who said she had a chunk of her lip missing. They went to the hospital and she had to have surgery. Miss Kay recalls, "But the surgeon who came in at St. Francis said 'Miss Kay, you're going to be shocked how well these lips will heal.' And I thought, he's just trying to make me feel good. I mean, you know, I was in such shock, I never even cried with all that. I didn't even cry, it's like I was in shock."
Miss Kay gives an update on her dog bite injury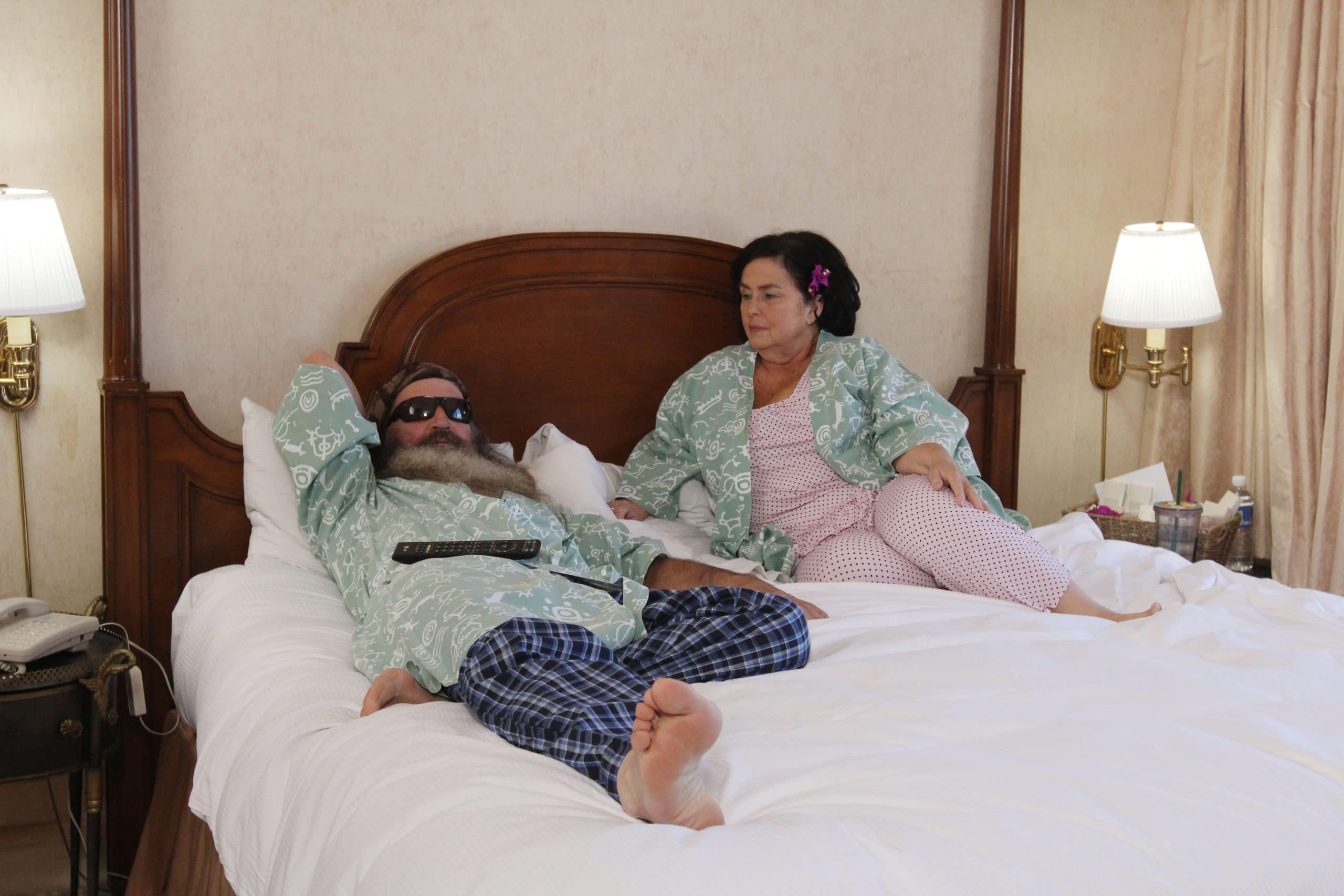 During the video on their YouTube channel, Miss Kay's children also chimed in and said she's very accident-prone! They admitted that whenever she goes anywhere, they have to make sure she didn't get hurt. Turns out, she even gets hurt at home, like with the dog bite incident. Even so, she doesn't complain about any injuries and lets them heal up.
RELATED: 'Duck Dynasty' Matriarch Kay Robertson Was Recently Hospitalized
View this post on Instagram
During the video, Miss Kay and Phil also talked about their marriage and how it has been so successful. They have been together for decades. Miss Kay shared, "As somebody that's been together since teenager years, with mine it's been ups and downs and all that. But, I wouldn't take, I wouldn't take my life for another life at all. I'd go through all the pain again – all that stuff." She added, "But, you know what, because we're not just best friends. We're so close, we even think what the other one's saying."
So great to hear she's fully recovered from the incident!
RELATED: Willie Robertson Gives Update After 'Duck Dynasty' Dog Bit His Mom Kay