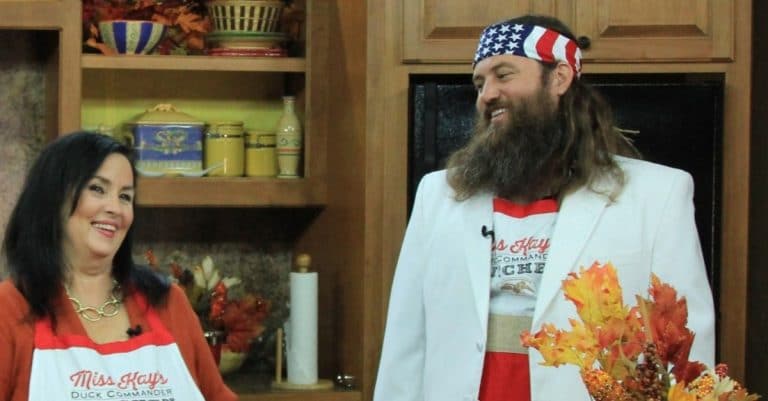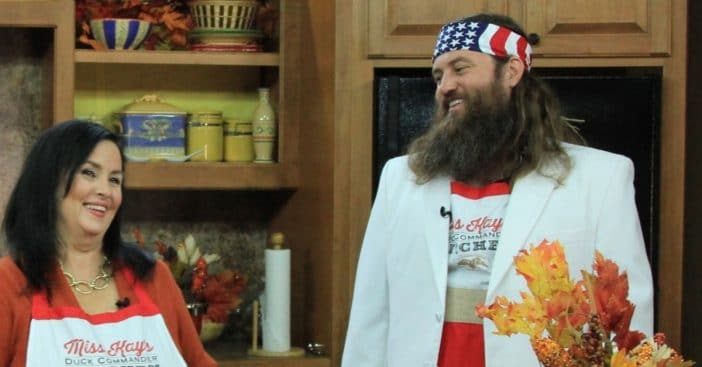 Last month, Kay Robertson was bitten by the family dog, Bobo. She had to go to the hospital and get stitches. The dog is quite old and he was startled and snapped at her when she leaned over to kiss him goodnight.
Now, Kay's son and fellow Duck Dynasty star Willie Robertson is giving an update on her health and the dog. He said, "I'm happy to report that she's doing good. I spoke to mom today and she's actually in Texas visiting my brother and she seemed great and she said her lip is doing well."
Kay Robertson is doing well and said the dog feels sorry for biting her
He added, "She always tells me to tell anybody who asks that her dog is very sorry for what he did. So I told her I would keep delivering that message." Despite a tough week with Kay's injury, the family has been in good spirits since the birth of Sadie Robertson's daughter.
RELATED: 'Duck Dynasty' Matriarch Kay Robertson Was Recently Hospitalized
View this post on Instagram
Sadie and her husband Christian Huff had a daughter named Honey James on May 11, 2021. Willie said that they are all doing great! Sadie's uncle Alan Robertson added, "She just has that million-watt smile and it seems motherhood just makes her glow all the more. So everybody's doing well. The baby is doing great too."
Glad to hear the Duck Dynasty crew is all doing well these days! Do you miss them on TV?