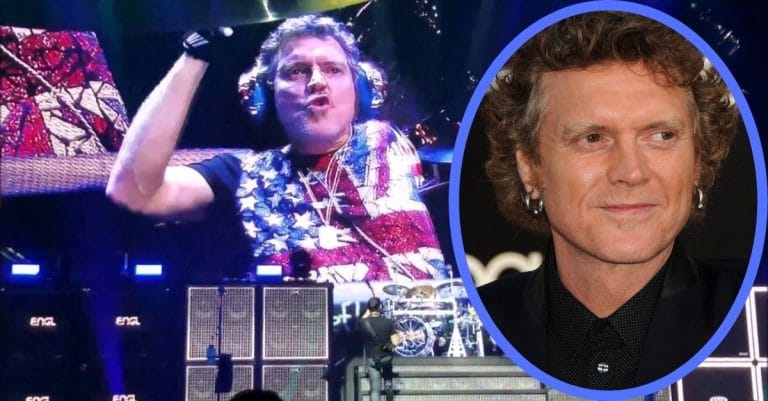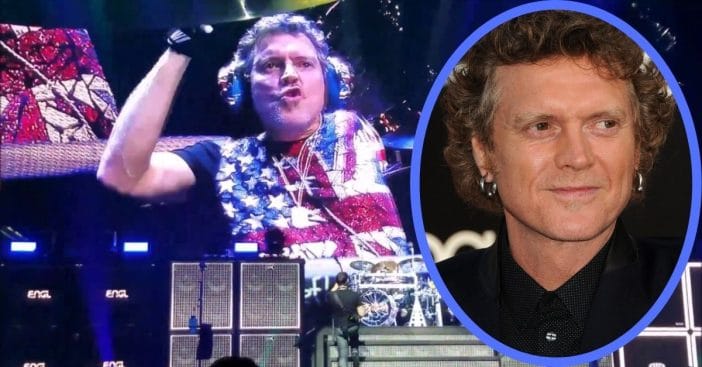 Since 1977, drummer Rick Allen performed as part of the rock band Def Leppard. He continued to do so even after a car crash caused him to lose his left arm. His bandmates never sought a replacement while Allen recovered and assembled a work-around for himself.
Though he received support from his peers and found a way to continue his art, Allen continues to get emotional reflecting on that time of uncertainty. Speaking with ABC News, he revealed what key factors helped him through the recovery process.
Rick Allen revisits the time he lost his arm in a car crash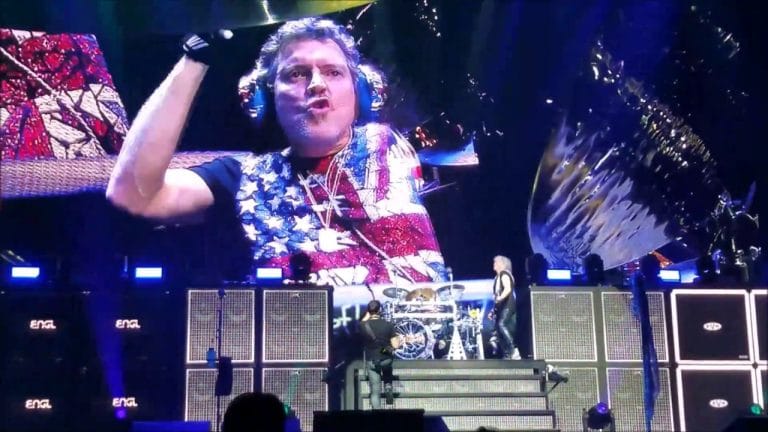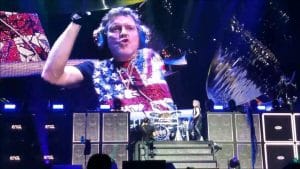 The day was December 31, 1984, and Rick Allen was driving his Corvette. Then, he ended up in a collision. When the car lurched, his arm was tangled in his seatbelt. Even so, Allen ended up ejected through the sunroof, his arm severed from his body. Interviewer Phil Lipof asked Allen to revisit the aftermath of the accident and the emotions that came with such an uncertain future. He was a drummer – a drummer who had just lost half his usual way of playing.
RELATED: Def Leppard's Joe Elliott Pays Tribute To Elvis Presley With An Iconic Costume Piece
Allen grew emotional. He pointed to his heart and named it the most important force that got him through that time and to this point, to participate in that interview. In response, Fox notes, Lipof shared that everyone spoke to as part of the interview preparation process said Allen possesses an impressive heart.
With great blessings come great responsibility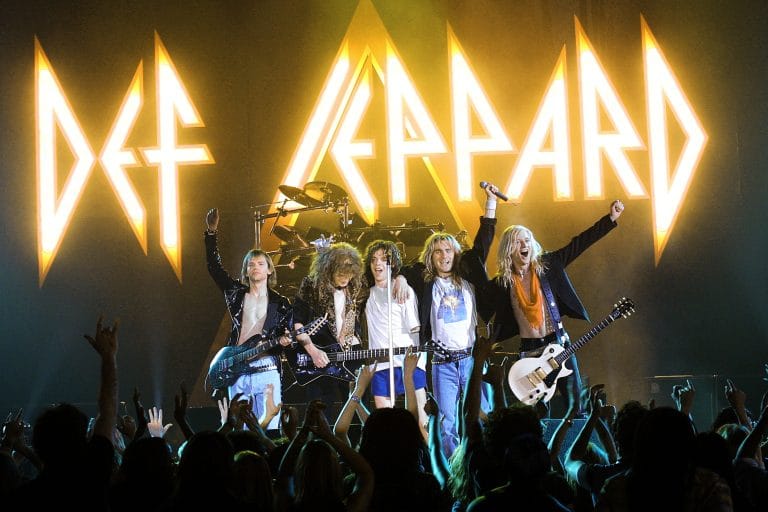 Allen gradually recovered, with support from bandmates Joe Elliott, Rick Savage, and Phil Collen. He also developed an electronic drum kit to allow him to keep playing the drums; the band continues to play to this day. Along the way, Allen also took up painting as part of the healing process. He has several series, including canvas paintings of Prince and John Lennon, the American Flag, Buddha statues, and plenty of peace signs. He promotes healing in other ways outside of art, too, and even feels it's his duty to do so. Allen has been asked if – given the chance to go back in time – he would stop the accident from happening. These days, he hesitates because he feels the accident "enabled me to grow in so many ways."
Allen works with the Wounded Warrior Project, among other charities. He integrates music and other art forms with healing for himself and wounded veterans who are recovering from their physical injuries and with PTSD. WWP also has a history of having gatherings at Def Leppard concerts. Allen himself is also friends with the WWP's national service director, John Roberts, after Roberts attended a concert with other wounded veterans. For Roberts, the meeting was doubly meaningful, as he went from "this is cool, I get to meet Rick Allen" to "he is just like me."
Whenever he can, Allen stresses the importance of talking, among wounded veterans and those with PTSD. "It's not 'how is your day job,' it is 'how do you feel,'" he outlined. "You have your life experiences, how it was before, and how it is now." Allen himself lives with this mingling past-present-future each day and it manifests in his art, especially as gratitude he still has his right arm, which was nearly lost as well.
.@lipoftv sits down with @rickallenlive, @DefLeppard drummer, and discusses the car accident that took away his arm, his continued drumming for the band and his work to help others.

"I think it enabled me to grow in so many ways. It became a blessing, a responsibility." pic.twitter.com/WXYo5zOVfj

— ABC News Live (@ABCNewsLive) October 21, 2021
RELATED: Dolly Parton, Paul McCartney, John Williams Among Artists With Over 25 Years Of Grammy Nominations