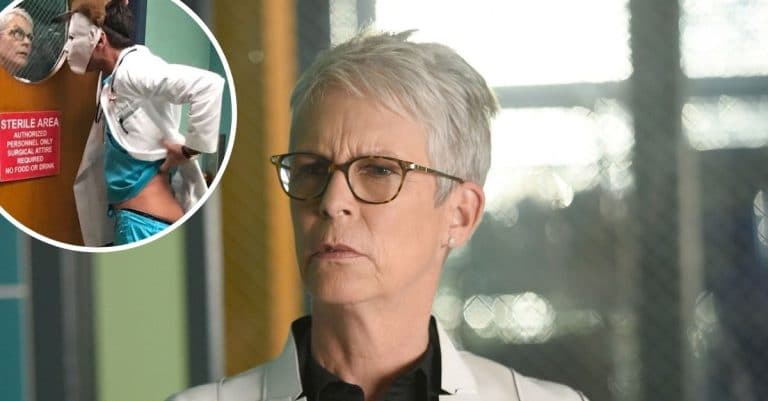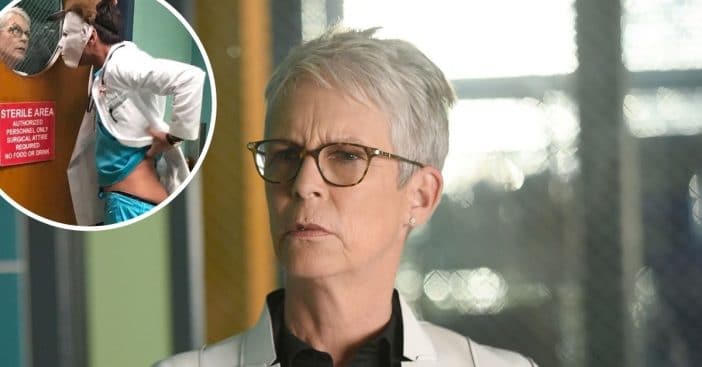 Before Halloween Kills premiered last week, John Stamos pulled a little prank on star Jamie Lee Curtis. The whole thing left fans both confused and delighted. John shared several photos of the prank on his Instagram page.
In the photo, they appear to be in a hospital on different sides of the same door. John wears a Michael Myers mask, hospital scrubs, and a white coat. His pants are slightly down, revealing his very tan butt! He also holds a knife, while Jamie Lee looks frightened on the other side of the door.
John Stamos pranks Jamie Lee Curtis with a Michael Myers mask
View this post on Instagram
Use the arrows to scroll through and see all of the photos…
In the next photos, he pulls off the mask, revealing his face. John captioned the photos, "Want to wish my lovely friend @curtisleejamie the best of luck this week on her film @halloweenmovie And also let you all in on a little secret. Guess who played Michael Myers? Flip and see! Love you Jamie!!"
RELATED: Jamie Lee Curtis Wears Her Mother's 'Psycho' Costume To 'Halloween Kills' Premiere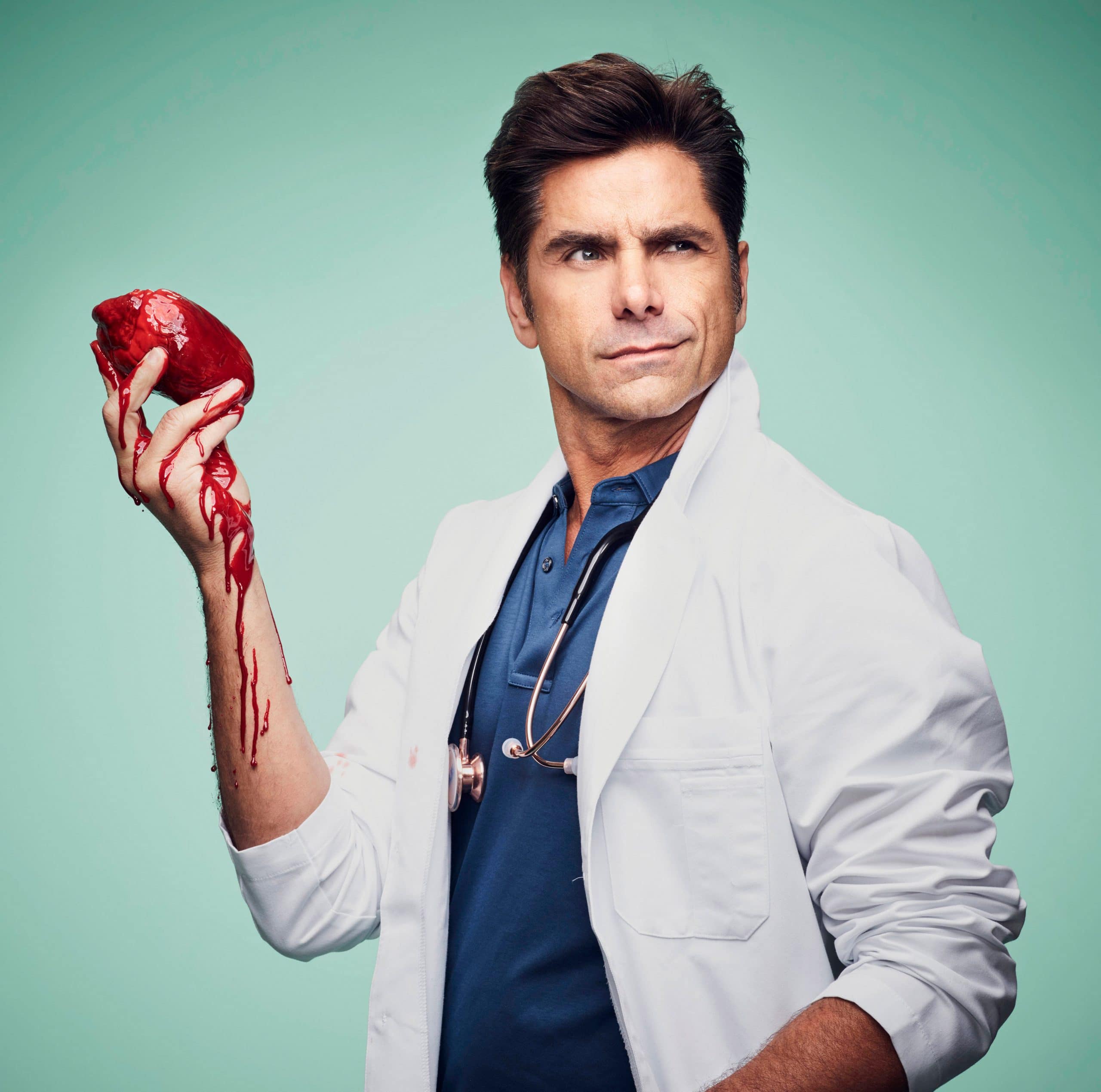 The pair of stars worked together in the show Scream Queens. While many fans commented that they were confused why his pants were down in the photo, not many were complaining! One fan even wrote, "Not going to lie I zoomed in."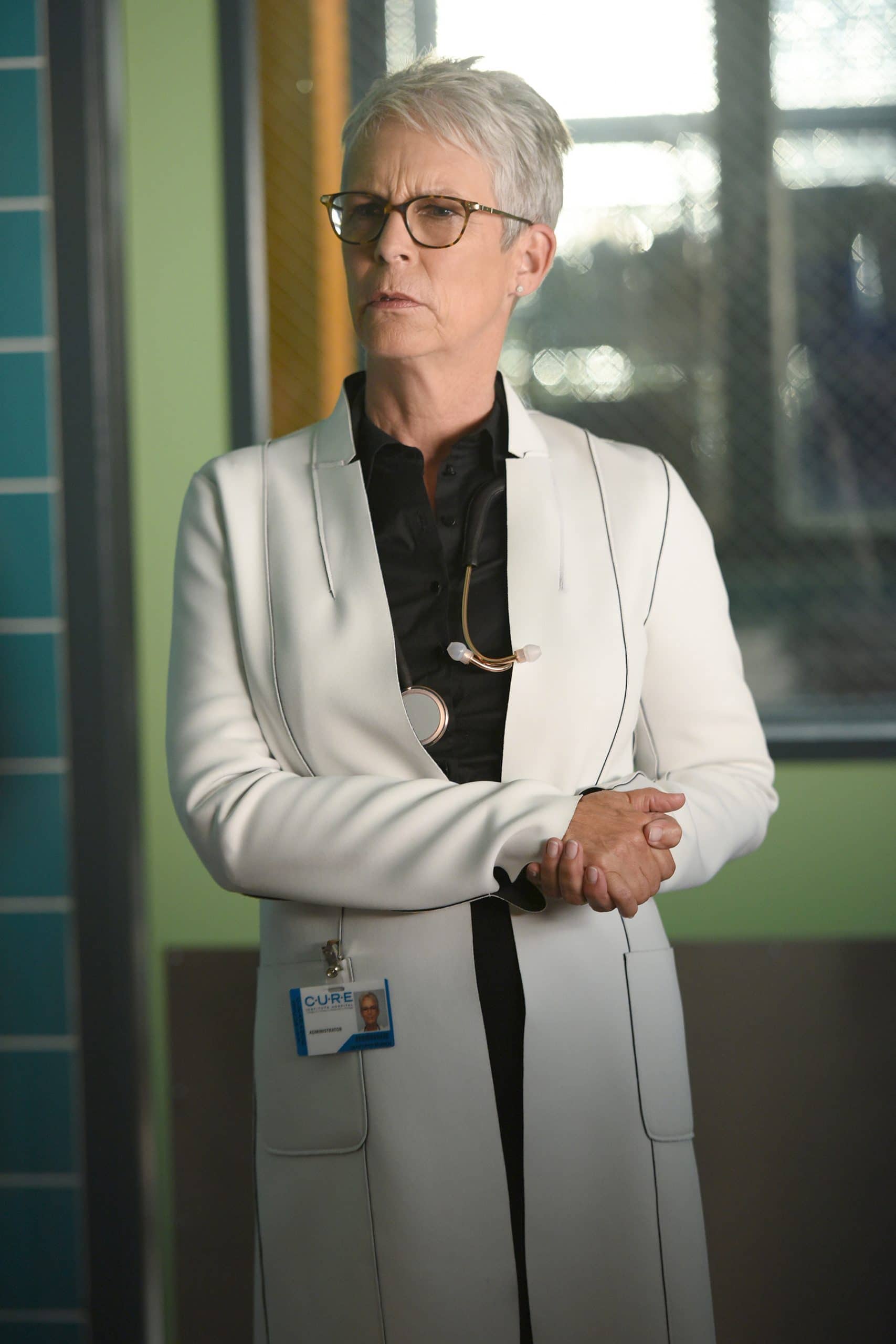 In the third photo, fans even noticed a reflection of Michael Myers in the door window! John really went all out for the prank and the photos. Fans of Scream Queens even started petitioning for the show to come back with both Jamie Lee and John. The show ended in 2016.
RELATED: Jamie Lee Curtis Is Getting Fans Excited With New 'Halloween Kills' Set Photo