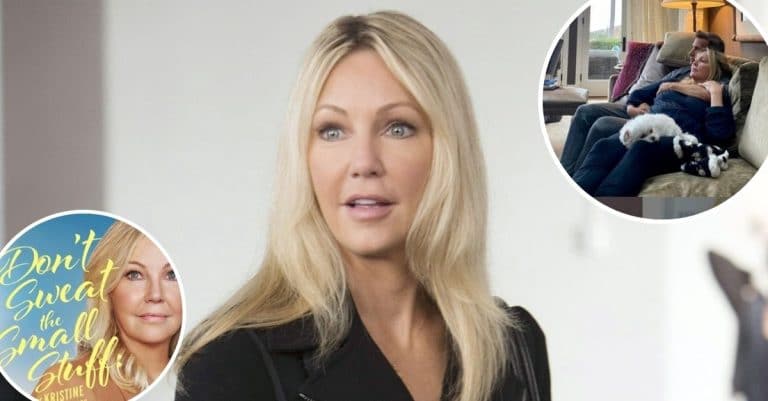 Heather Locklear is back! After five years, she is returning to work and is starring in the new Lifetime movie Don't Sweat the Small Stuff: The Kristine Carlson Story. She updated fans on how she's doing with her return to acting and her engagement.
Heather got engaged to her high school sweetheart Chris Heisser in 2020. Now, she said they aren't in a rush to get married. Heather said, "I'm like, 'You're my man for the rest of my life, whether we get married or not.' His daughter goes, 'When are you guys getting married?' And I'm like, 'Can we just get through the movie? Can we just get through the pandemic? Can we just get through [all of that]?'"
Heather Locklear shares more about her engagement and return to acting after five years
View this post on Instagram
She added, "[A wedding] is not so important. We're together, and we love each other and support each other. And really, that's all that matters." Chris has been with Heather through ups and downs. She is now two and a half years sober.
RELATED: 59-Year-Old Heather Locklear Admits She Was 'Fearful' Of Return To TV
View this post on Instagram
Before Heather booked the Lifetime film, she wasn't sure if she would ever act again. After a hiatus, she began to worry if any jobs would come again. She admitted that she didn't want to do anything "silly."
She said, "I wanted something that had its weight. I prayed to God like whatever lands in my lap, I want it to be something spiritual. It's so strange and it landed in my lap. It's all about loss and recovery and coming back from a loss and I just like the depth of it. And I love the books."
Glad to hear that Heather is happy with her work and in love! Congrats to her on her sobriety as well. Watch the trailer for Heather's new movie below: