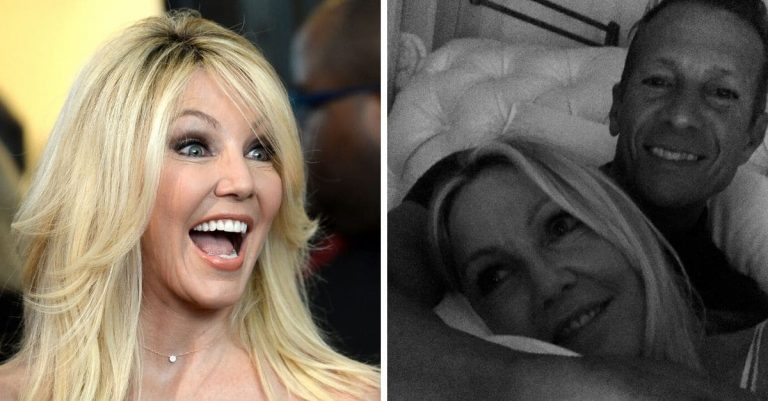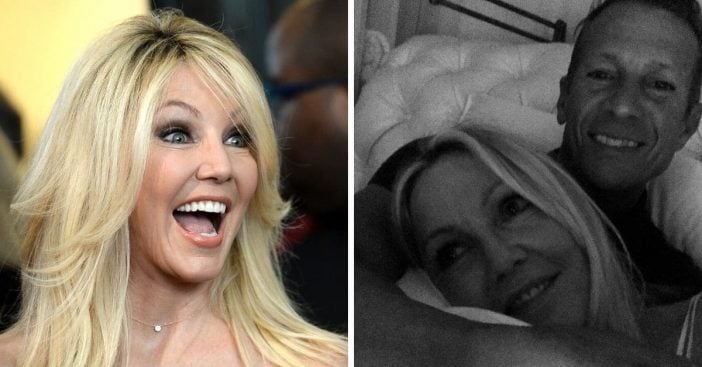 Heather Locklear is officially engaged to Chris Heisser. Reports say that Heather and Chris are actually high school sweethearts! They reconnected a few years back and have been on and off ever since. Now, they are getting married. Reportedly, they have been engaged since the end of April.
The news comes just as Heather celebrates one year of sobriety and her daughter's college graduation. What a happy time for the 58-year-old! However, it comes after a dark time. A judge ordered that Heather complete 30 days at a residential mental health facility after two arrests several years ago. Now, she is sober and friends say she is in a great place.
Heather Locklear is engaged to her high school sweetheart
https://www.instagram.com/p/BYnC36KF-zF/?utm_source=ig_embed
TODAY reports that she and Chris "are really happy together. Her family, her parents, her siblings, and her daughter are all supporting her and excited for her."
RELATED: Heather Locklear's Daughter Posts Photo Sporting Her Mom's Old Bon Jovi Shirt
https://www.instagram.com/p/BZYbj2nDUDi/
Heather's daughter Ava recently graduated from Loyola Marymount University with a bachelor's degree, in psychology and a minor in women's and gender studies. Ava is Heather's daughter with ex Richie Sambora, guitarist, and co-songwriter for Bon Jovi. Heather shared many photos of Ava's graduation, but none of the engagement ring just yet!
https://www.instagram.com/p/B_8NFkDJVFm/
Congrats to Heather on her sobriety, engagement, and Ava's graduation! She must be so proud and excited. In conclusion, we hope to learn more about her upcoming nuptials soon!