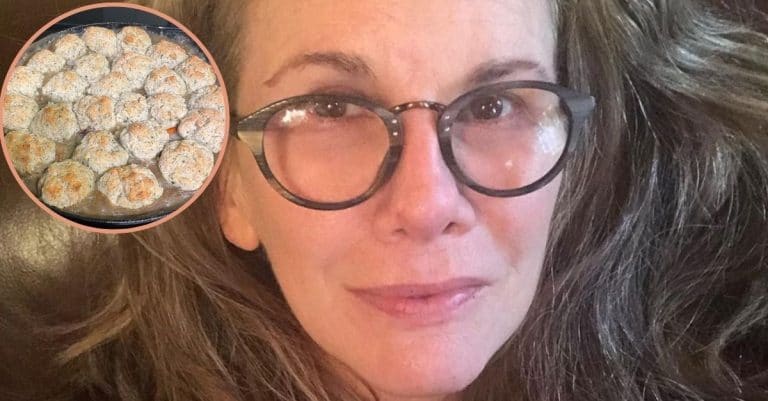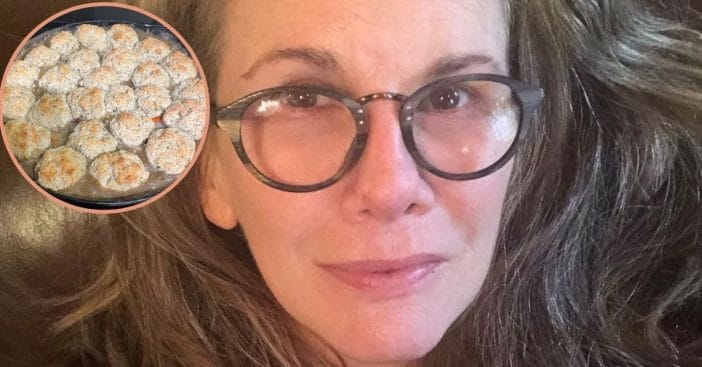 Melissa Gilbert has been documenting her weight loss journey, and has shared a new photo of her latest meal that is part of the progress. "A vegan "chicken " pot pie with herbed biscuit crust. Changed the lifestyle and dropped 10 lbs. 10 more to go," she shares on Instagram. "Between #plantbased food and @noom, I've never felt better!"
While we can all agree that Gilbert has always looked amazing through the years, the health kick doesn't come as a surprise as she welcomed a new grandchild into the world earlier this year. She definitely would want to keep her health and energy in optimal performance so she can keep up with the little one!
Melissa Gilbert shares a photo of her latest weight loss meal
View this post on Instagram
Gilbert's son, Dakota, and his wife, welcomed Ripley Lou Brinkman on June 8th, 2021. She shows off her new grandbaby at any moment she can, basking in the glory of being a "Nana." Back on June 30th, Gilbert posted a photo holding the newborn in her arms with the caption "Nana's girl." That she is!
RELATED: Melissa Gilbert Channels Major Nostalgia Joking About Social Media Going Down
'Little House' and the pandemic
View this post on Instagram
It looks like the Little House actress is doing pretty well between her health kick, her ever-growing family, and just continuing to truck through the pandemic as we all have been. She's noticed that there's been a resurgence of the popular TV show that she is best known for, and Gilbert has said herself that she's not surprised about it, especially in the midst of the pandemic. She says that the uncertainty of the pandemic kind of mimics the uncertainty of the show when it first aired.
The show's pilot episode aired in 1974 when the United States was in the midst of oil scarcity, Watergate, and Richard Nixon's impeachment. Little House has since become a great reminder that the country can get through hard times, because it's done it before. What a fantastic message and reminder during these times!
View this post on Instagram
RELATED: Melissa Gilbert Says That This Late 'Little House On The Prairie' Co-Star Visited Her In Her Dreams