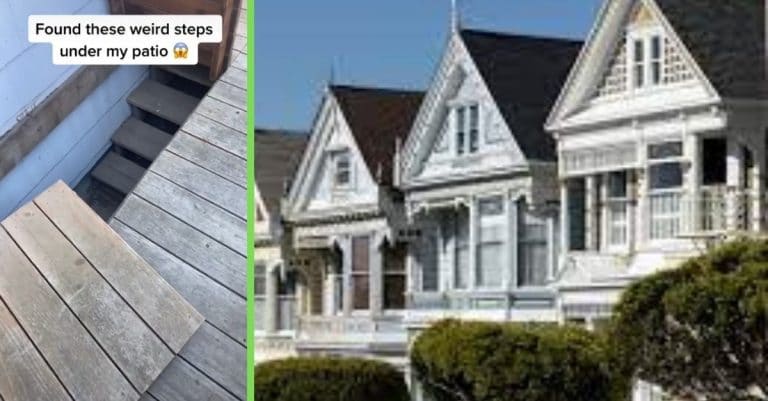 Home is where the heart – and an unexpected room – is. TikTok user Halledyer291 chronicled her exploration of her own house, reportedly in Lompoc, California. There, she noted her patio looked a bit off, and this observation led to an outright discovery of a hidden staircase, complete with hidden basement.
She shared what she discovered on Friday, which goes very deep – literally. The house dates back to about 1908, and the user knew she was buying an older home, and what that might come with. Halle recruited a friend to explore the secret basement, a feat that felt like something out of a scary Halloween film.
Small clues pointed to a whole hidden staircase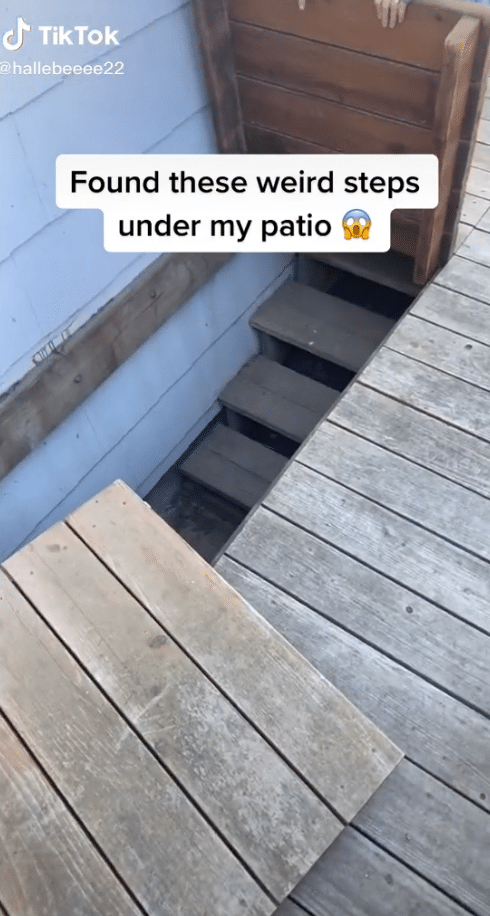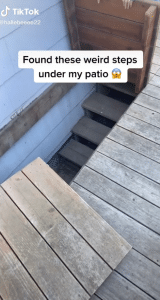 Halle's video was captioned, "Found these bizarre steps under my patio." Indeed, some of the decking doesn't quite match up. Upon investigating, she and a friend, responsible for filming, she lifts the decking and discovers a hidden staircase. "So I just moved into this ancient home," she further shared as they shared the reveal, "and we realized that these are unusual, and look at what we found."
RELATED: College Student Uncovers Soldier's Gravestone In His Basement, Learns He Fought In War Of 1812
Down the stairs, they come upon a actual basement, tall enough to stand upright in. But it isn't just a small cramped cellar, or a one-room shelter. In fact, the room is quite large, "And there's a door right there, I'm scared," the narrator noted.
Plenty of secrets to search through and dig up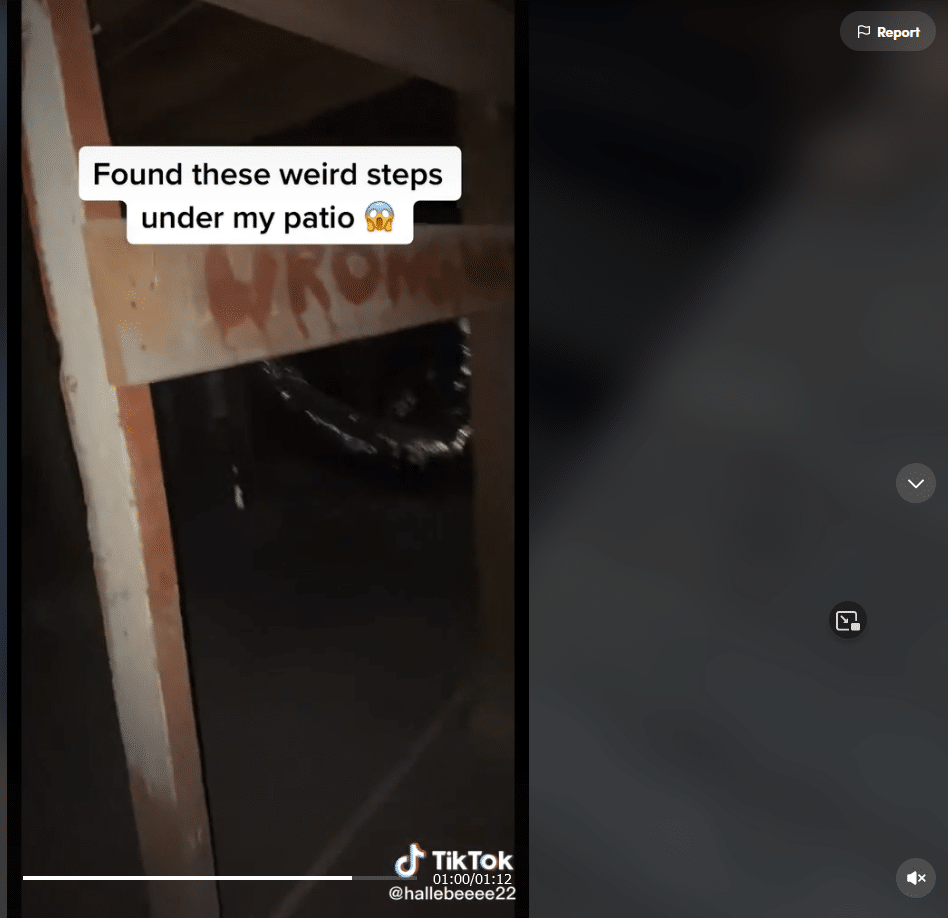 Exploring the underground property, Halle learns that hidden staircase actually unearthed a whole other swatch of property to explore. "It's basically the size of the entire house," she shared. Going deeper into the basement, featuring room after room, showed a door with a sign reading "Wrong Way."
"It's dark, it's scary," she admitted during the adventure. "I'm terrified." They find another door, and another. Ultimately, the area is made up of a dirt floor and the rooms house ducting and a water heater. The friends weren't the only ones floored by the discovery, as the video went viral and has over a million views eager to see the basement themselves. However, there's one area that won't be explored any time soon: "You guys wanted to know what was in that door, and I don't know what's in that door, but I'm not willing to go that way."
RELATED: Twitter Users Discover Vintage Abandoned McDonald's On Remote Island In Alaska