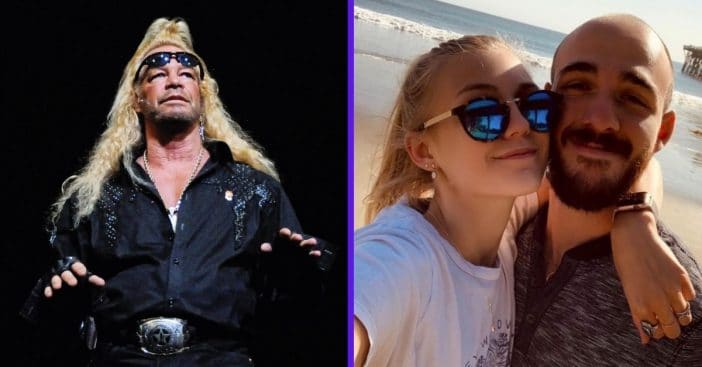 Dog the Bounty Hunter has alerted cops to a possible lead in his search for Brian Laundrie amid the ongoing Gabby Petito case. Dog has been conducting his own search for Laundrie, who has been on the run now since he returned home without fiancée Petito and became a person of interest.
TMZ reports that a source led Dog and new wife Francie Frane to a fresh campsite that may be linked to Laundrie. Additionally, Dog allegedly believes he's also uncovered proof that links Laundrie's parents to the campsite.
We have a new lead in the Brian Laundrie case, says Dog
Dog the bounty hunter at the house https://t.co/C4o7kSmc4m

— Brian Entin (@BrianEntin) September 25, 2021
It's not confirmed yet if this lead will turn into something of more substance. Just recently, trail cam footage publicly dropped with a man appearing to be Laundrie, but it was later confirmed that this was simply a lookalike. However, the public is hopeful this lead will turn into a confirmation due to the fact that Dog says he has proof the family was registered at the campground and even on camera. We'll simply have to wait and see.
RELATED: Dog The Bounty Hunter Vows To Find Brian Laundrie
View this post on Instagram
Petito was found dead in Wyoming and the feds have issued an arrest warrant for Brian for unauthorized use of a credit card around the time Petito went missing. In addition, his family has yet to make a statement on what is going on, while Petito's family yearns and waits for justice.