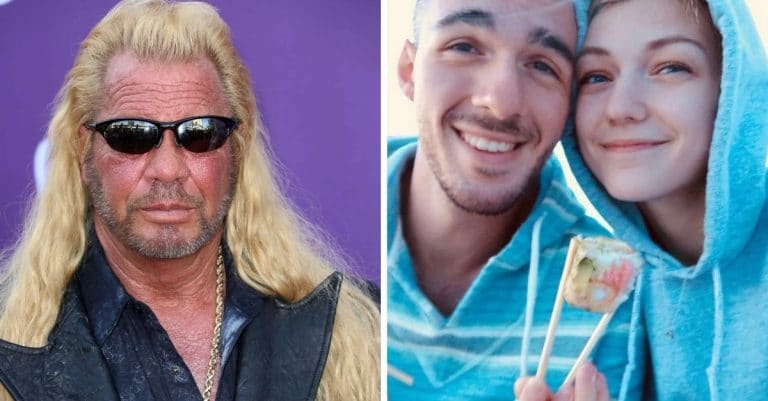 Dog the bounty hunter has officially joined the manhunt for Brian Laundrie, who is a person of interest in the ongoing Gabby Petito case. Dog says he vows to find Brian, who has been on the run since he returned home without Gabby, then left for an apparent hike and hasn't returned home or been seen since.
"I will find him," Dog tells the Daily Mail. Dog even visited the Florida home of Brian's parents and knocked on their door, to which he received no response.
Dog vows to find Brian Laundrie as he continues to be on the run
"I'm chasing several leads," Dog says of the investigation and manhunt, "We've got a lot of leads. I can't tell you more but we are getting leads every 10 minutes."
RELATED: Dog The Bounty Hunter Now Involved With Gabby Petito Case, Shows Up At Laundrie Property
He has set up a direct phone line – 833-TELL-DOG – for people to call in with any tips on Brian's whereabouts or any additional information. Dog says he's giving himself six weeks to find Brian. "Dog and Francie have experienced extreme loss themselves," a rep for Dog and new wife Francie Frane says. "Their hearts go out to Gabby's family and want to help bring justice for her death."
Gabby and Brian were on a cross-country trip together when Brian mysteriously returned home on September 1st without Gabby. Gabby's remains were later discovered in Wyoming. Several videos have since come out and are being analyzed, showing when Brian and Gabby were pulled over by cops after they were called on the couple for a domestic disturbance incident and even some videos of random hikers that appear to be Brian. However, no confirmed appearances have been reported and as such, the search continues.