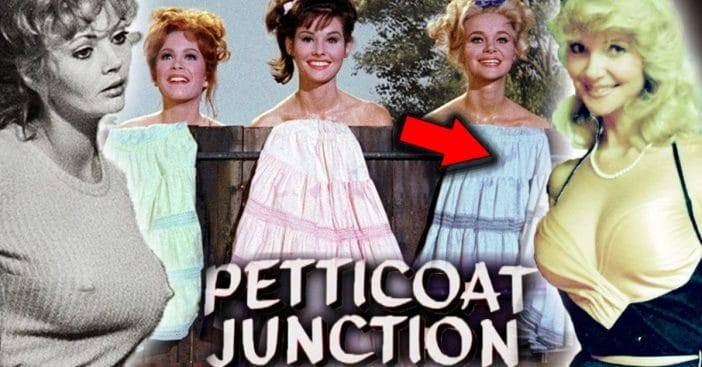 Why, hello there, and welcome to the Shady Rest Hotel and, of course, Petticoat Junction! Look at that, you're just in time for our special giveaway: a once-in-a-lifetime trip down memory lane, and a round-trip ticket on the Hooterville Cannonball.
So, let's dive into Petticoat Junction: How did a dog become the most famous cast member? What was going on with Bea Benaderet while she was away? And the jobs these cast members had to also have may surprise you…  Find out all this and more in our Nostalgia Suite, platinum bundle. Without further ado, let's revisit the Shady Rest Hotel.
Sequel Success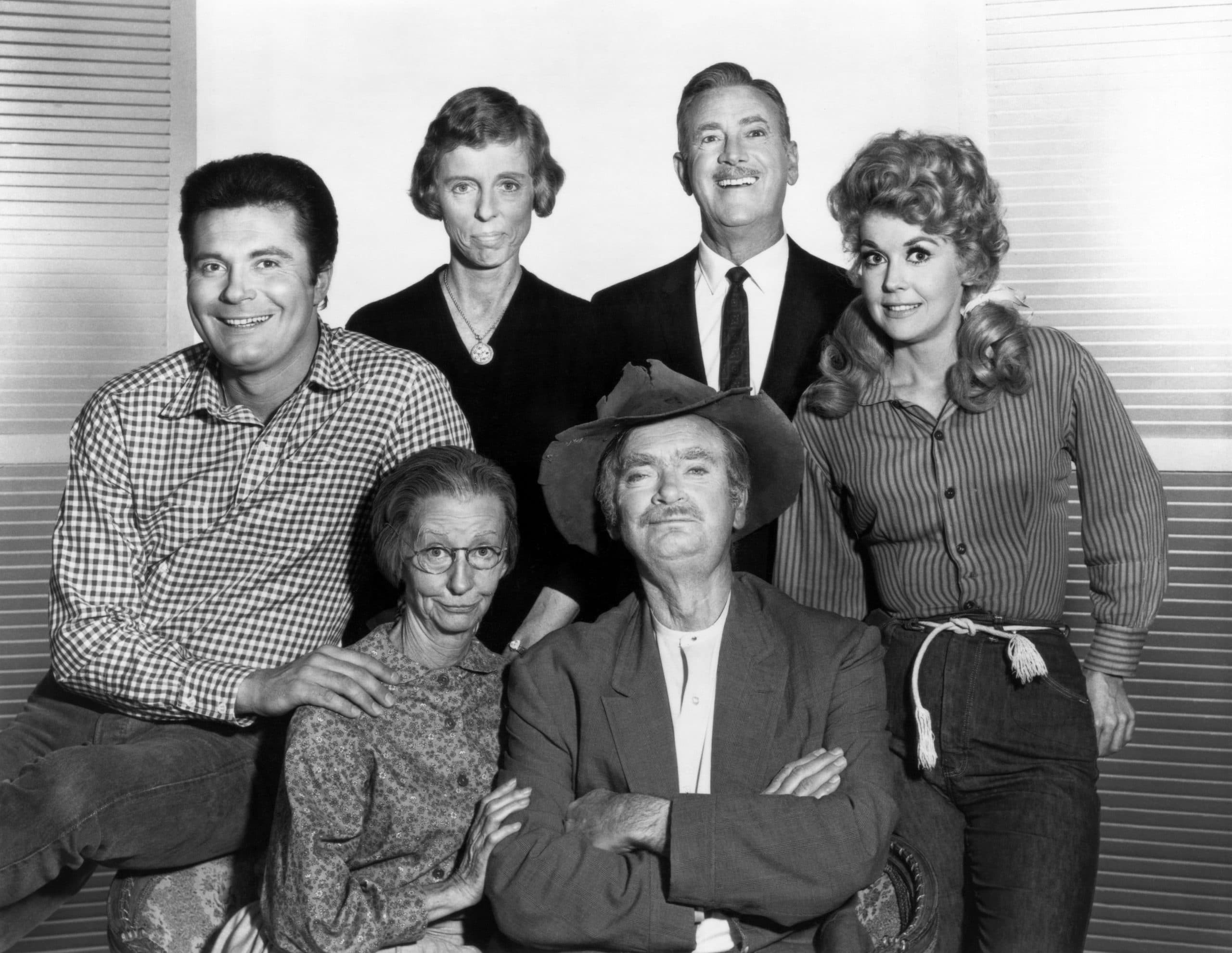 1960s sitcom fans owe a lot to one man: Paul Henning, the man behind The Beverly Hillbillies. But it didn't stop there. Beverly Hillbillies was such an immediate hit, it spawned the creation of Petticoat Junction. He was always a contributor for the Hillbillies but reportedly wrote a larger share of Petticoat episodes. And if something isn't broke, don't fix it. So, Henning went right back to the Rural Gold Mine and out popped Green Acres.
RELATED: 'Petticoat Junction' Cast Then And Now 2021
They can be enjoyed on their own of course, but fans enjoy the crossover episodes, too. Petticoat Junction didn't play up its connection to Beverly Hillbillies as much until season 6. Then they reference how Bea Benaderet played Cousin Pearl and called the two look-alikes. Yeah, I'd say the resemblance is pretty strong!
You can't make this stuff up
Sometimes life is more remarkable than fiction. And that's exactly how we got the plot for Petticoat Junction. Paul Henning had dreams of a sequel, and his wife Ruth gave him the ammunition. Henning once said the Shady Rest was based on a real hotel in Eldon, Missouri run by Ruth's grandmother. In fact, that hotel had everything – the train, even the setting details came from that real location. Ruth had loads of fond memories from visiting her grandmother. And all that reminiscing beautifully rounded out the Shady Rest. 
As for the title, it's not about an actual junction. Instead, it's the nickname for a water stop near the hotel, and the nickname came together because the girls would leave their petticoats on the railway when they swam in the water tower.
Keeping it in the family
When a sitcom universe spans three shows, everyone can feel like family. Sometimes, it really was a family! Casting for the Bradley trio wasn't easy, and show creator Paul Henning auditioned no less than 1,500 women. For Betty Jo, Bea Benaderet stepped in and finally suggested Henning's own daughter, Linda. And she'd be the only of the three young gals to stay the entire length of the show. 
Cover up!
Jeannine Riley originated the role of Billie Jo Bradley, followed by Gunilla Hutton for one season and then Meredith MacRae for Seasons 4 through 7. But we almost had actress and model Sharon Tate, who had been very quickly hailed as the most promising newcomer of her era, and later the tragic victim of the horrifying Manson cult murder spree.
So, why didn't she join the Shady Rest Hotel? She actually completed some promotional shots for the show, but never filmed because it came out that she had done nude photos for Playboy. Producers didn't want to risk losing their biggest sponsor, Ivory Soap, if and when word got out. Oddly enough, the switch might have been unnecessary, since years later their major spokes model Marilyn Chambers ended up doing a very similar shoot.
Characters across 3 shows?
Even before Cheers and its own spinoffs like Frasier and The Tortellis, Petticoat Junction ignited an ambitious trend to form its own sitcom world with friendly callbacks from previously known characters.
If the character of Sam Drucker looks familiar, that's because he and his actor Frank Cady have been in ALL 3 Paul Henning creations. Hooterville's Drucker's General Store has one dedicated shopkeeper! When the shows ran at the same time, Cady maintained the role across them all.  As for just Petticoat Junction, with all its cast changes, only three actors were in all 7 seasons. Edgar Buchanan and Linda Henning were in all 222 episodes. And even though Cady was in every season, he comes in third with 168. 
Dog days are done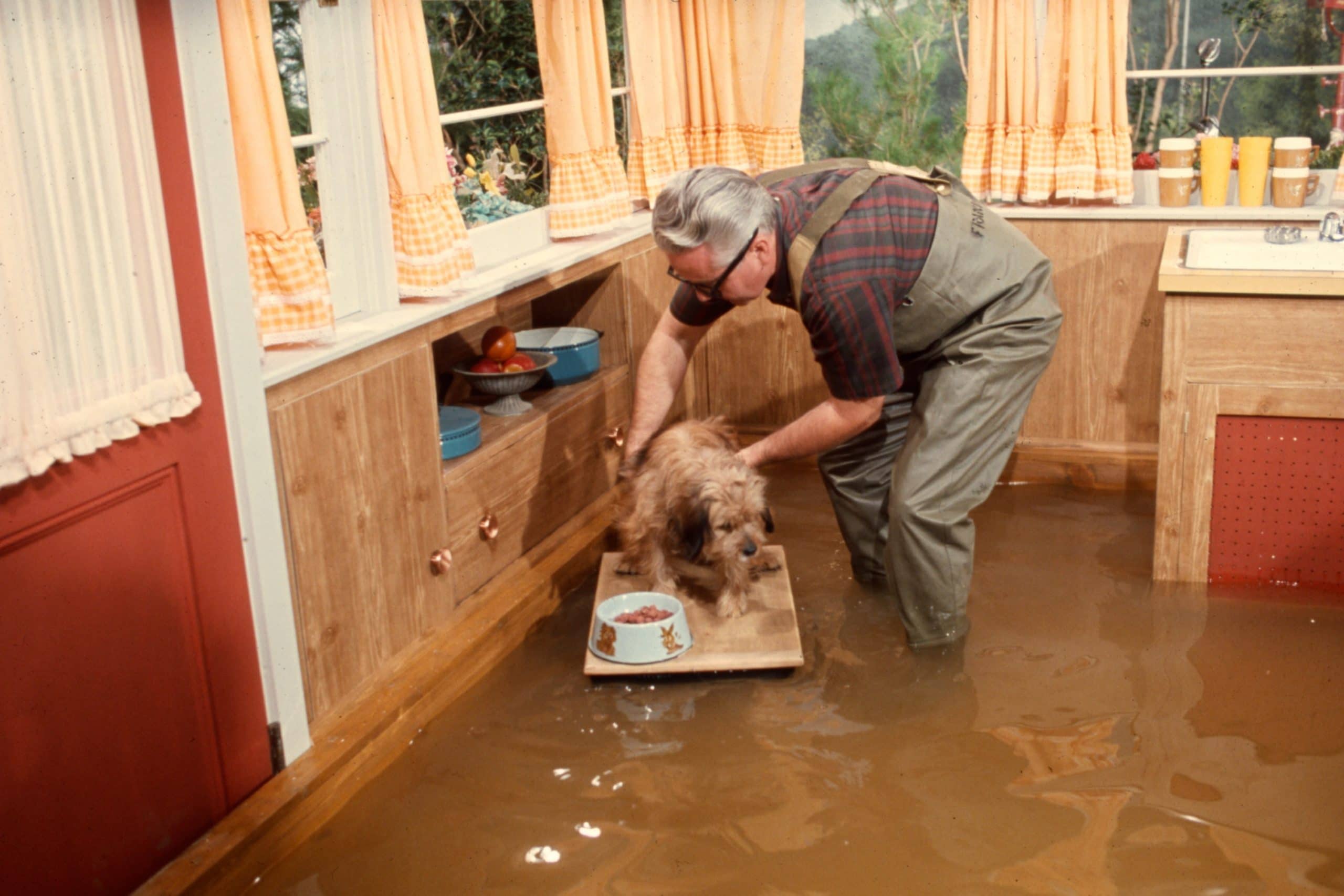 If you need a good, strong role model, look no further than… Dog, the precious cocker spaniel, schnauzer, poodle mix who could steal the show with those adorable eyes of his. You'd be forgiven for not knowing his actual name, since they only ever call him the dog or good boy, but an episode card once revealed his name was actually Higgins. They just never use it…
But it's a name worth remembering because little Higgins would go on to be his own star as the leading man – well, dog – in Benji. That's right, he was the titular Benji, still ready to help out anyone in need. Ironically, if you look at Petticoat Junction promotional material, you usually see Higgins sitting on Edgar Buchanan. At first, this looks like a reference to the man vs dog rivalry they had going on. But actually, Buchanan was the only cast member that Higgins behaved for.
Marriage Mishap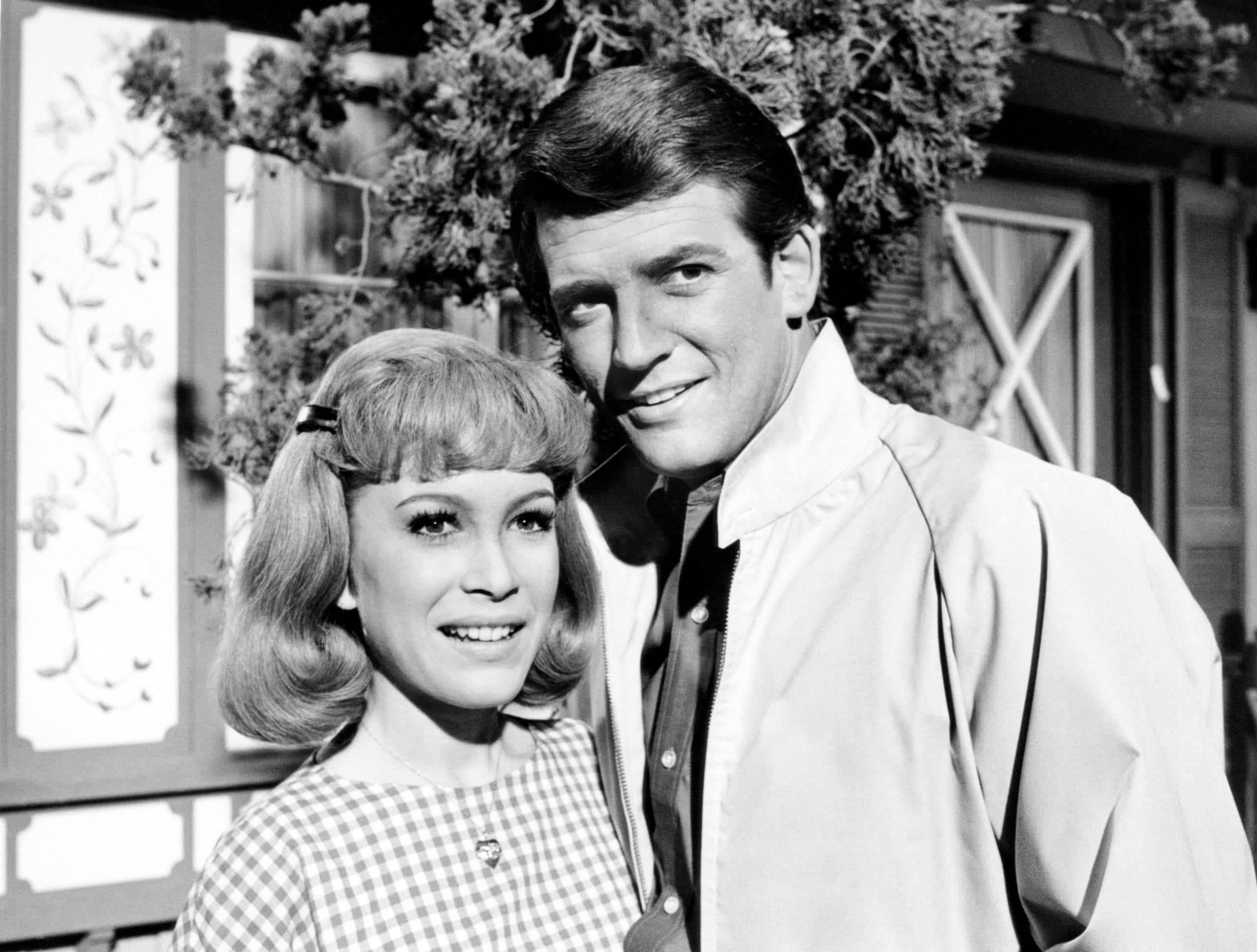 There's a popular myth going around that the wedding between Betty Jo and Steve ended up coinciding perfectly with the marriage between their actors, Linda Henning and Mike Minor. That's almost true.
The wedding episode between Betty Jo and Steve aired in November 1967. Linda and Mike's wedding was supposed to line up with that date, too, but they had a falling out, Linda called it off, and Mike spent the next year winning her back. Then they ended up marrying in September 1968. Maybe this was a preview of things to come, because they split up five years later.
Cartoon Royalty
Before joining the Shady Rest Hotel, Bea Benaderet was a cartoon regular, specifically for Looney Tunes and Merrie Melodies. Before even seeing her face, we knew her voice from radio programs with Jack Benny and Mel Blanc. Bea would make a huge impact on pop culture as the voice of Betty Rubble in The Flintstones. 
Bea's Absence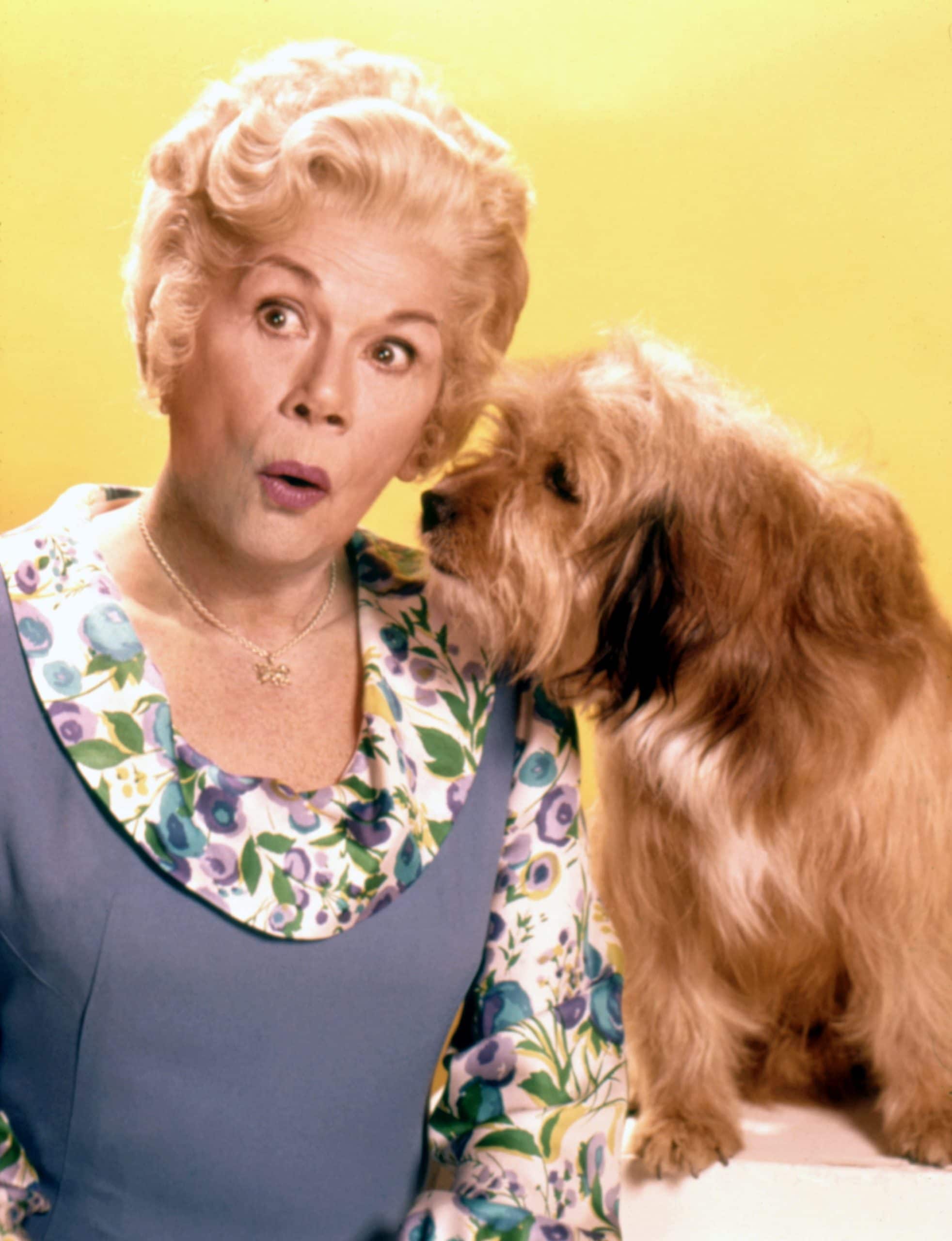 Throughout its 7 season run, Petticoat Junction had a few noteworthy cast changes. Probably the most harrowing was Bea Benaderet's. Near the end of season 5, the plot had Kate away visiting a sick relative when in actuality, Bea was very sick, recovering from lung cancer. She missed 10 episodes, but they yearned to keep Bea on, so they didn't write the character out. Instead, they brought in Rosemary DeCamp to play Aunt Helen.
Then, in 1968, it was announced her treatment was finished and a complete success, just in time for her to come back for the season finale! But if you look closely, you can see the toll the treatment took, as she's noticeably thinner and weaker. Then, terribly, her illness struck again, and Bea Benaderet passed away on October 13, 1968, at the age of 62. After that, June Lockhart stepped in as Dr. Janet Craig, but viewers really felt the void in Kate's absence and sometimes attribute that to the show's ending two seasons later. 
Career Change
After becoming the beautiful redhead Betty Jo, Linda Henning totally switched fields. She works at the Los Angeles Zoo as a docent. Now 76, visitors still recognize her to this day.
Uncle Joe himself, Edgar Buchanan, came into the show with a very unique skill set already. Before going into acting, he'd actually been a very successful dentist! The dentistry practice responsibilities fell to his wife when Buchanan decided to give acting a go, but he was still known to tend to cast and crew's teeth on-set as needed, and even pulled a tooth from his stand-in Jack Henderson! 
Rock out!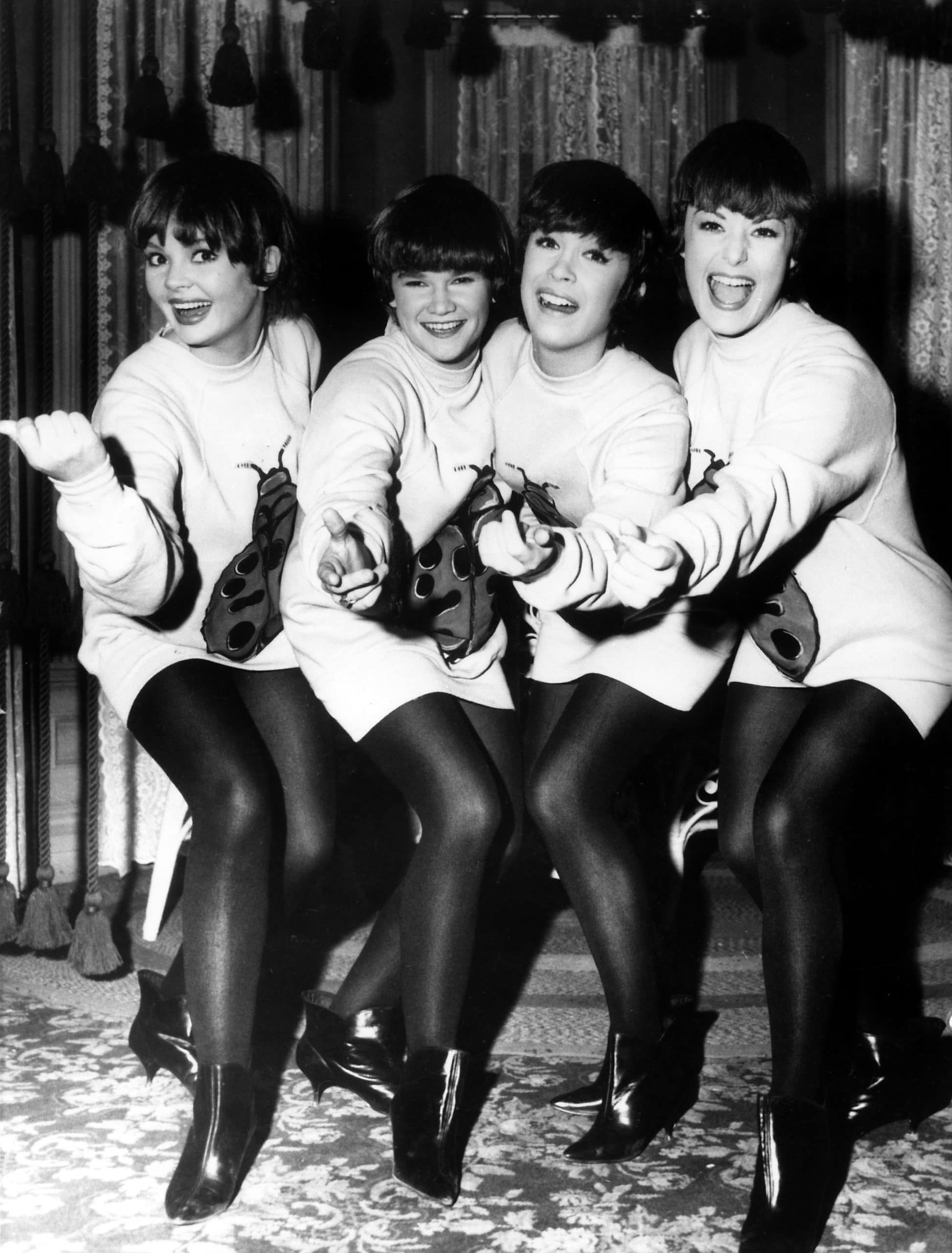 Move over, Partridge Family, there's another rocking set of relatives with a band ready to step out of the TV and onto the stage! It's… the Ladybugs, led by Billie, Bobbie, and Betty Jo themselves! It was a fun reference to Beatlemania that was in full swing, Sure, the band was fictional, but that didn't stop them from releasing singles.
They even performed on The Ed Sullivan Show with a cover of "I Saw Her Standing There," but changed the title just for Ed to be "I Saw Him Standing There." How Clever!
Christmas deja vu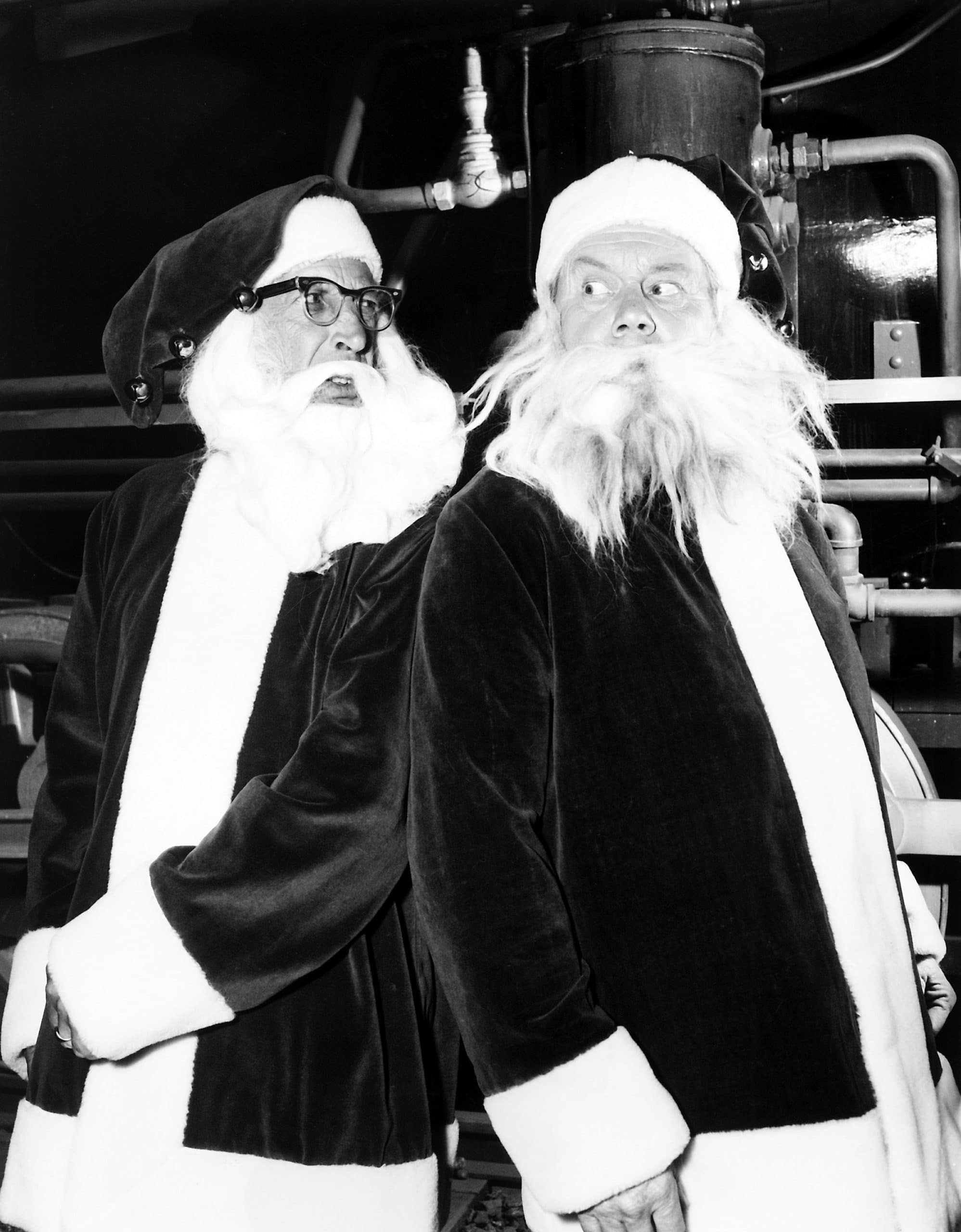 There's nothing like a wholesome holiday-themed episode…Wait… anyone else getting deja vu…? because the scripts for the season 1 and season 4 Christmas specials were exactly the same.
The only differences were that the show was colorized, and Billie Jo and Bobbie Jo had different actresses. Season 4 also saw the addition of Steve Elliott, the handsome crop duster and love interest for two of the Bradley girls. 
Wait, that's it?
Petticoat Junction took a lot of people by surprise with how long it lasted. But then its ending wasn't exactly planned, either. So, if you feel like you missed the finale, you're not alone. There was no planned big grand finale to begin with. Instead, fans consider the 4th-to-last episode when the show spiritually "ended," it had all the loose ends tied up and ended on a strong note.
Boy, was Petticoat terrific wholesome fun. What's a great episode that you remember? Was Higgins the pup your favorite character, too? Even next to the beautiful girls. Did you watch any of the other rural henning creations? Share your thoughts in the comments, we read every one!