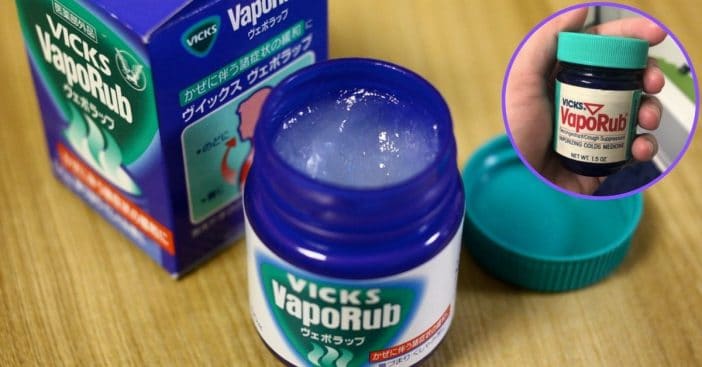 A woman recently located an expired, vintage 1980s Vicks VapoRub and the internet is feeling all sorts of nostalgia. She claims to have used the 30+-year-old Vicks on her son, who was sick, and even though it was expired, it still worked! Heather Chacon, who is an assistant professor of English at Greensboro College in Greensboro, North Carolina, found the glass jar of Vicks that she says her own mom used on her when she was younger.
"My son has been sick (not Covid) and shout out to my mom, who loaned us the SAME pot of Vicks she used to use on me growing up," Chacon wrote, then added, "Expiration day 1-87."
Check out this 1980s Vicks VapoRub!