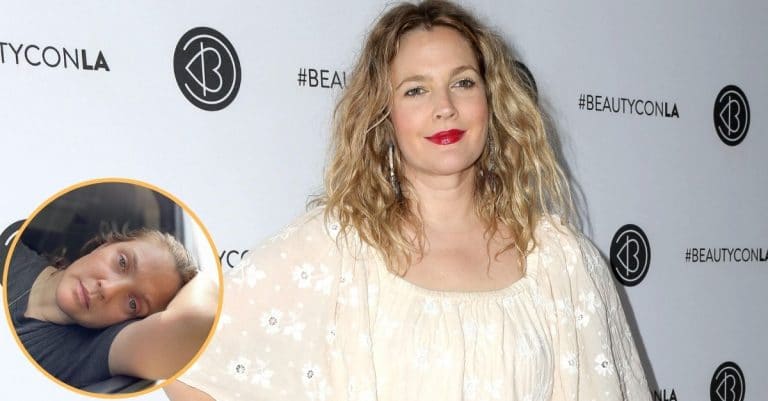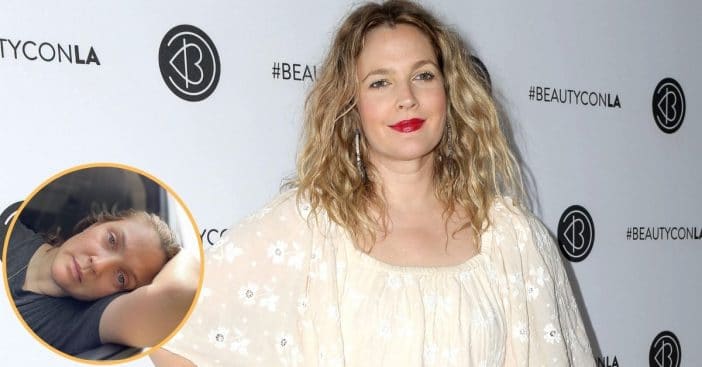 Drew Barrymore looks totally ageless in a new no-makeup selfie she posted online. She may have her own makeup company, but sometimes ladies like to go all-natural, and there's nothing wrong with that! "Just a raw and calm thoughtful moment," the actress captions the Instagram photo. She's absolutely glowing with that clear skin and ageless beauty.
Of course, people flooded her comments with positive feedback. "Do you realize how beautiful you are? Not just features, but personality and perspective? Big ole gurl crush you are🔥🔥," one person writes. Another says, "Such a natural beauty!😍"
Drew Barrymore is simply ageless in this no-makeup photo
View this post on Instagram
The actress has made it known how big she is into skincare, which explains why her skin looks so perfect! "I don't buy bags, I don't buy shoes—skincare is my thing," she told Insider previously. "I don't want to turn to the needle or the doctors, so I love investing in it. Because then, I can bring it to people."
RELATED: Drew Barrymore Reveals Transformation After 20-Pound Weight Loss In Swimsuit Photo
She keeps things simple for her skincare routine, making sure to not use too many products as that can actually do more harm than good. Barrymore uses a light cleanser, a toner, and a brightening serum. "If I'm on the run, I love a good Cetaphil," she said. "Anything from down and dirty witch hazel or I still love old-school Noxzema or Sea Breeze," she said.
View this post on Instagram
She has also boasted about Elta MD's UV Daily Broad-Spectrum SPF 40 on Instagram, which she uses to protect her skin from the sun. "This is my jam. I break out from almost every sunblock. So I'm like, 'Do I want acne or brown pigmentation?'…Then I found this. It's a lightweight sunscreen with a tiny bit of tint and a good number SPF. I have been a long-time fan of this line," she shared on Instagram about the skin protectant.
She abides by a simple skincare routine, but is also embracing aging
View this post on Instagram
The only "work" that Barrymore has ever had done is laser removal for skin damage. Otherwise, she's simply embracing getting older. "I just went through a couple of hard years, and I can see it wearing on my face," she tells New Beauty back in 2019. "There's also a very long period when you're raising kids when it takes it out of you. When it depletes your ability to take care of yourself because your new job is doing nothing but taking care of someone else and you love it."
However, all of that is helping her to reshape how she views aging altogether. "I'm now determined more than ever to show my daughters that aging is a luxury… If we're lucky, we are all going to age. I just want them to be at peace with who they are and not what they look like."
View this post on Instagram
RELATED: Henry Thomas Discusses His E.T. Audition And Working With Drew Barrymore