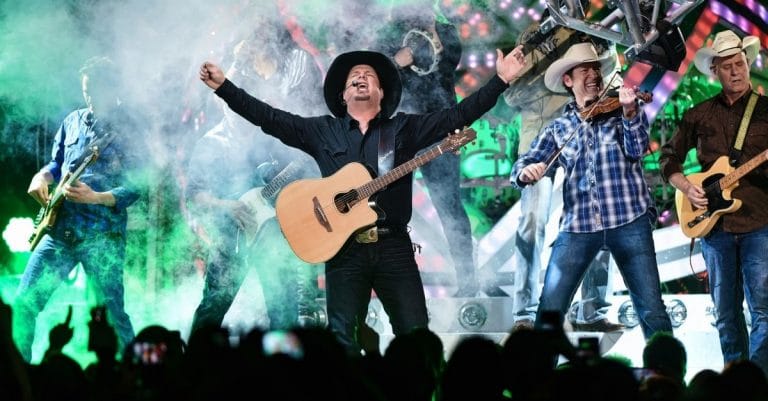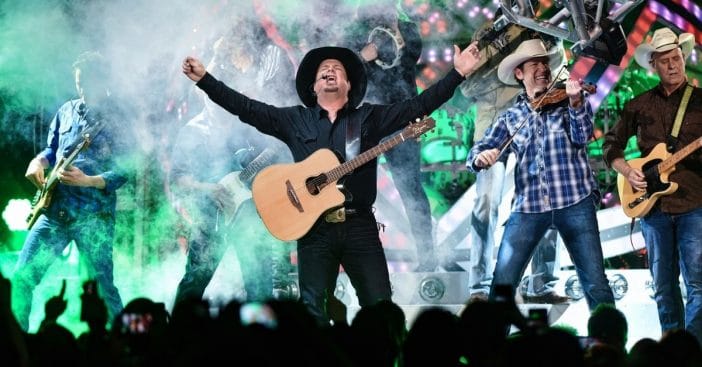 Garth Brooks has officially canceled the rest of his 2021 tour due to the COVID-19 spike. He has stated that refunds will be offered on the nearly 350,000 tickets that were sold for stadium gigs in five different cities.
Brooks had already stated that he was considering canceling dates in light of the COVID-19 spike and Delta variant circulating. "In July, I sincerely thought the pandemic was falling behind us," Brooks says in a statement. "Now, watching this new wave, I realize we are still in the fight and I must do my part."
Garth Brooks cancels 2021 tour in light of COVID-19 spike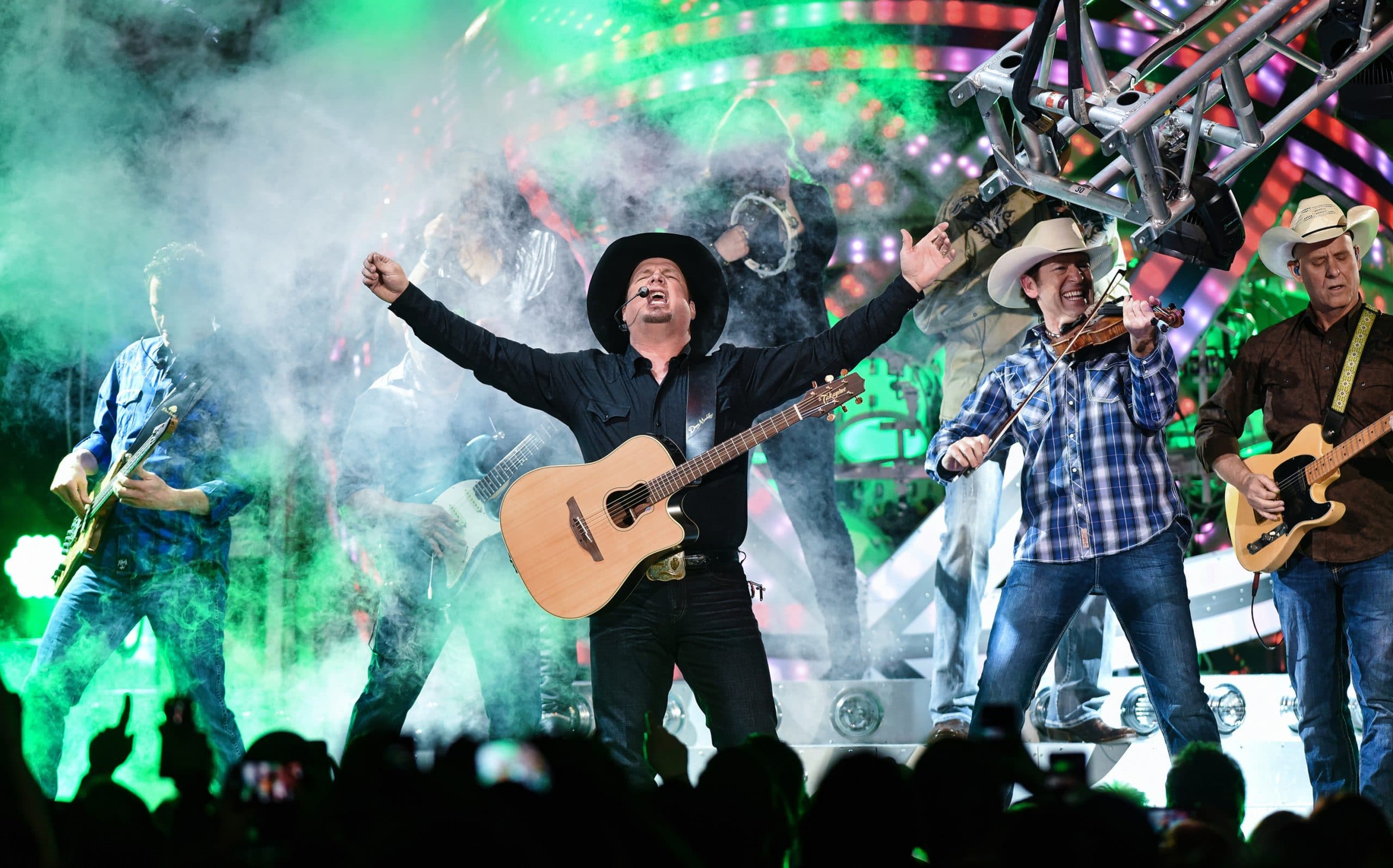 While he did leave open the possibility of adding some new dates at the end of the year, nothing is confirmed yet. His rep also said that refunds will happen at the point of purchase and they decided to cancel altogether instead of postponing so as to not leave ticketholders on the hook and waiting.
RELATED: Trisha Yearwood Shares What Husband Garth Brooks Did When She Had COVID-19
His last tour date was this past Saturday night in Lincoln, Nebraska, with around 90,000 people in attendance. The nixed tour dates include Paul Brown Stadium in Cincinnati, Sept. 18; Bank of America Stadium in Charlotte Sept. 25th; M&T Bank Stadium in Baltimore October 2; Gillette Stadium in Foxborough, Massachusetts Oct. 9; and Nissan Stadium in Nashville (which was previously rained out and already awaiting a rescheduled date).
His views clash with other country artists in the industry
View this post on Instagram
Brooks put out a statement on these cancelations, saying, "I have asked the wonderful cities of Cincinnati and Charlotte to wait too long, and I don't want to now do that same thing to the great folks in Boston and Baltimore,… As far as Nashville, we are looking for a make up date from the July rain-out and though this is not COVID-related, to make them wait makes me sad, as well. So, it is with a heavy heart we announce the decision to cancel all five shows but with a hopeful heart, we will reschedule and start over when this wave seems to be behind us."
Brooks' stance on COVID-19 clashes with some other country performers who are anti-mask. Jason Aldean made anti-mask comments at one of his recent shows, saying, "The coolest thing to me right now is that I'm looking out, seeing all you guys, and I don't see one f*****g mask. I've had just about enough of that shit."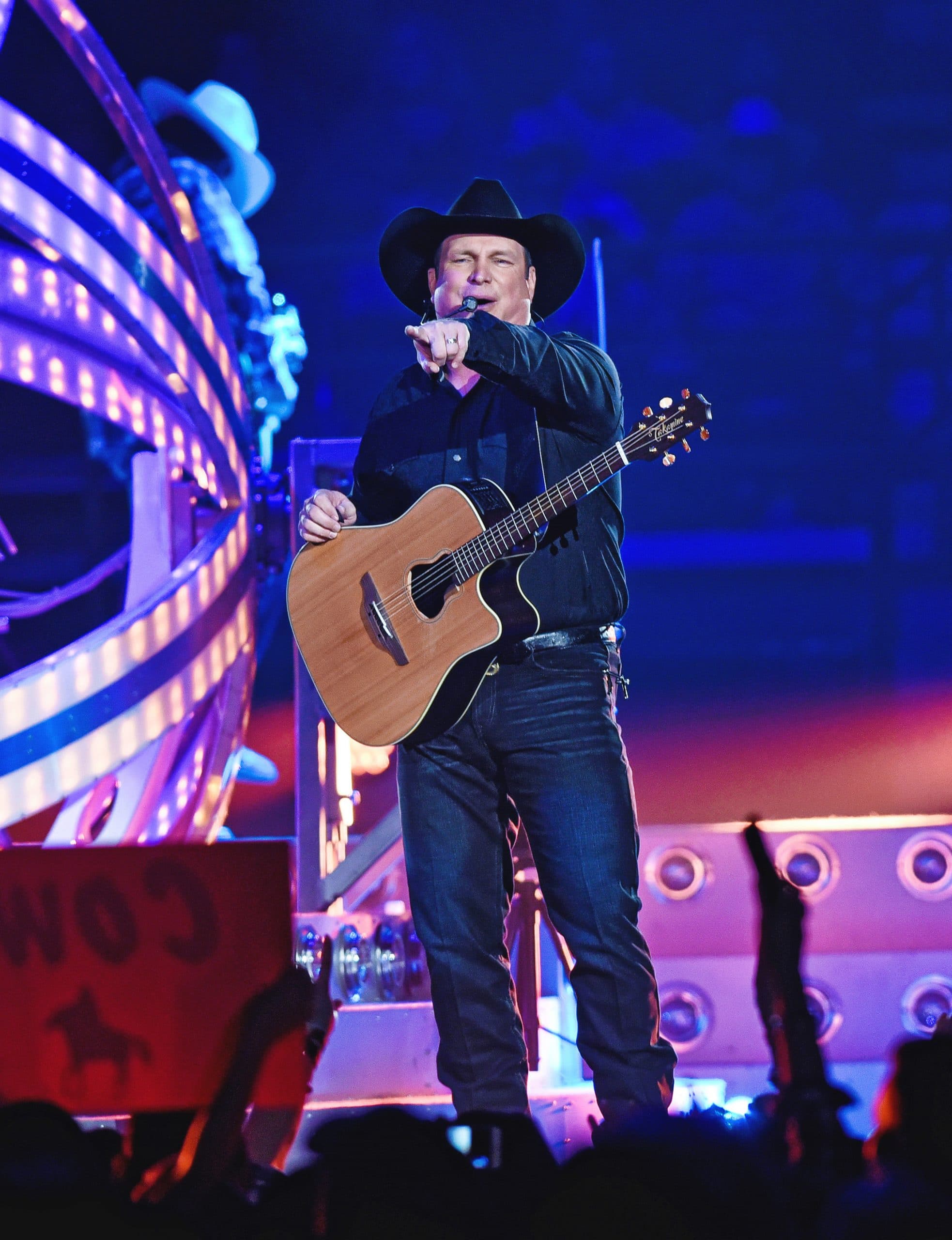 Despite just about everyone being fed up with COVID, masks, etc. many states and cities, including individual music venues, are requiring masks again, regardless of vaccination status. Only time will tell.