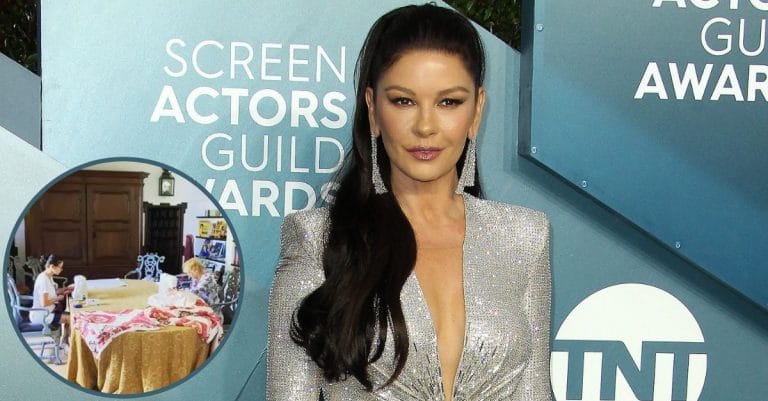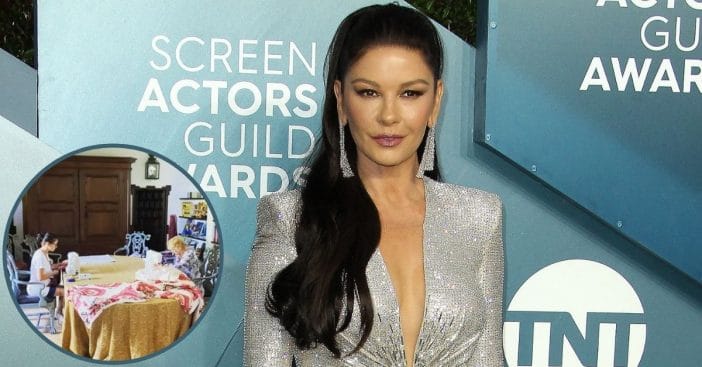 Catherine Zeta-Jones recently shared a rare family video from inside an unseen room in the family's vacation home. In the video, she and her mom Patricia are sitting at a big table in the middle of the room, sewing together.
"Me and Mam😂I can't tell you how much these days of just simply sewing with my Mam mean to me. Being together, enjoying a craft together, chatting about everything… Just lovely," Zeta-Jones writes. "p.s. My Mam just said that I would totally win a celebrity version of project runway😂 made my day😂," she concludes the post.
Catherine Zeta-Jones shares rare family video featuring her mom
View this post on Instagram
Fans were quick to comment on the video, which received generally positive feedback. "This is everything," someone writes. Another adds, "So beautiful, please enjoy!" A third says, "I love that you sew!"
RELATED: 51-Year-Old Catherine Zeta-Jones Looks Stunning In Makeup-Free Selfie
It doesn't come as much of a surprise that Zeta-Jones likes to sew as she is into all things interior design. She even launched her own homeware range, Casa Zeta-Jones, in 2017. The brand has everything from bath towels to rugs and much more.
View this post on Instagram
Zeta-Jones is actively working on some new projects as well, including a new activewear and footwear line. She's been hard at work on designing for women looking for elegant yet versatile pieces, including vegan sneakers.