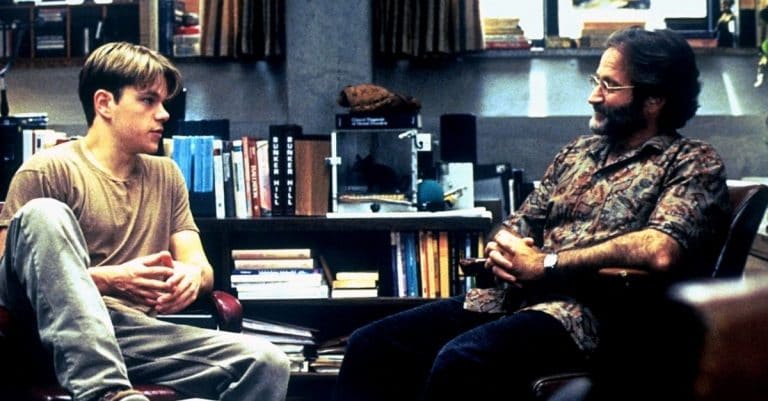 One of the late Robin Williams' most famous films is Good Will Hunting. He plays Dr. Sean Maguire and appeared alongside Matt Damon. Matt recently talked about his favorite line from the film and it may surprise you.
Many fans love the scene where Dr. Maguire talks about his wife farting at night! Even better, the scene was totally improvised by Robin. In the scene, he says, "She used to fart in her sleep. One night it was so loud it woke the dog up. She woke up and was like, 'Oh, was that you?' I'd go, 'Yeah' – I just didn't have the heart to tell her."
Matt Damon reveals his favorite Robin Williams' line in 'Good Will Hunting'
Yet, that isn't Matt's favorite line. At the end of the film when Will Hunting (Matt Damon) turns down the job and moves to California to be with the woman he loves, Dr. Maguire says, "Son of a b—-. He stole my line."
RELATED: Zak Williams Honors Robin Williams' Legacy On Seven-Year Anniversary Of His Father's Death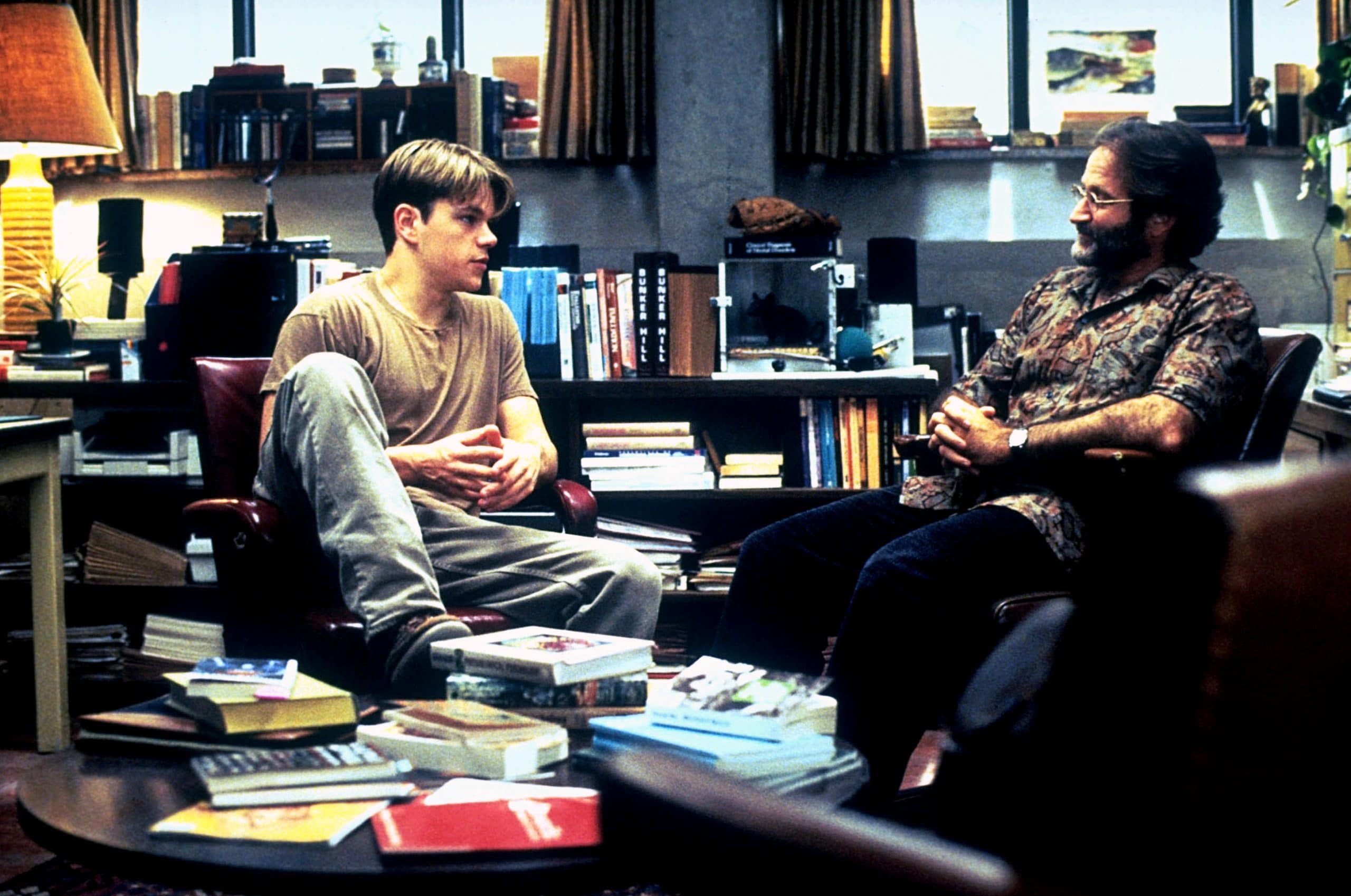 Matt said that the line was also improvised and it was his favorite. Robin ended up winning the Academy Award for Best Supporting Actor in 1998 for the movie.
What's your favorite scene from Good Will Hunting?